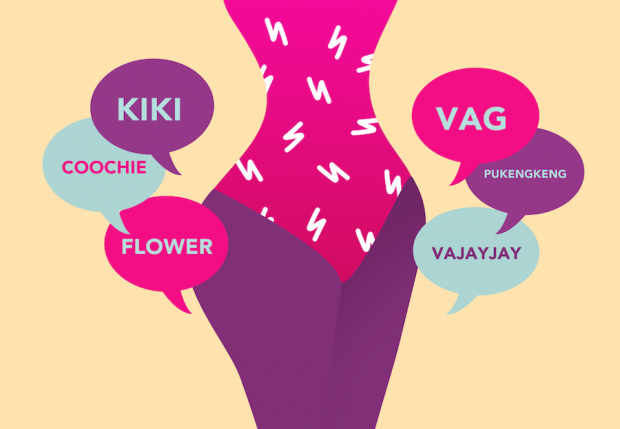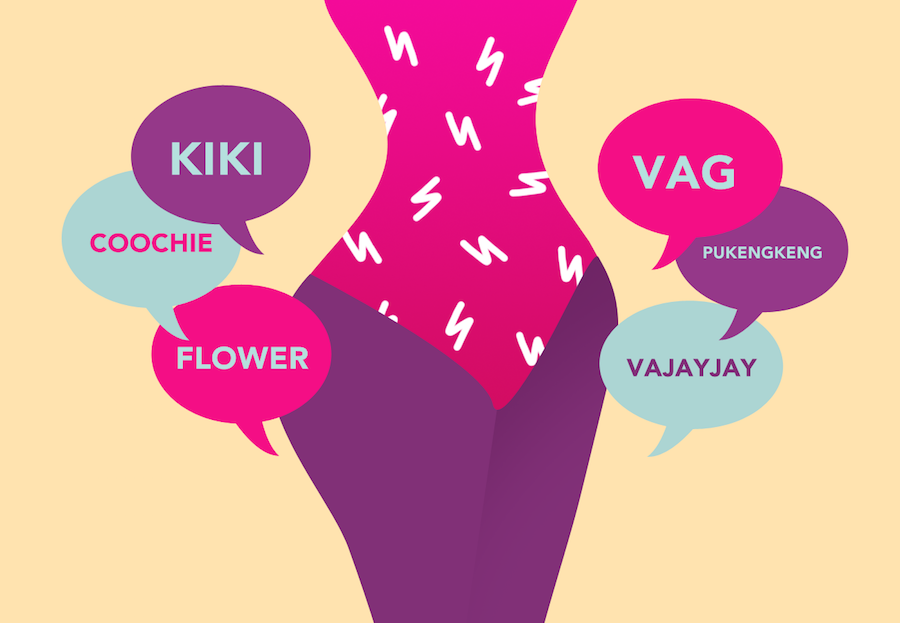 Earlier this week, retired Lt. Colonel Ralph Peters, a Fox News analyst, called President Barack Obama a "pussy" on national TV and the world of punditry erupted in furious condemnation—and rightly so.
Far from being blunt and honest, Ralph was inexcusably crude and disrespectful, not just to the President, but to women everywhere.  And that makes him a dick.  Some would go further and call him a "cunt."
Why slang words for female genitalia have become insults when leveled at both men and women escapes me.  And it's usually the men doing the insulting, another instance of the patriarchy being so threatened by the power of the pussy that it had the nerve to convert the word into a derogatory term meaning "weak,"  "cowardly," and "ineffective."
While I don't think Obama qualifies as one, most men are, let's face it, pussies. And most women have more balls than these pussies.
And because as a society we seem to have a problem referring to male and female sex organs by their proper names, i.e., penis and vagina, we have a whole arsenal of euphemisms for them, from the cute and twee to the crass and ridiculous.
Despite the fact that we like to think we value honesty and directness—calling a spade a spade and all that—in actual fact, we grew up with our yayas referring to our private parts as "flower" and "birdie."  The child who was indeed raised to call a spade a spade and therefore called his or her genitals "penis" or "vagina" matter-of-factly, with neither squeamishness nor shame nor malice nor mock prudery, was considered all sorts of things: naughty, wild, liberated, promiscuous, bastos, and evil, even.  A child best to be avoided, according to horrified parents.
There was a joke that used to make us giggle mischievously as children.  A young Jane and Tarzan are in the jungle playing innocently.  They point to each other's private parts.
"What's that?" asks Jane when she sees Tarzan's penis.
"This is my spear," he replies proudly.  "What's that?"
"Why, this is my jungle book," Jane blushed.
Fast forward to their teenage years, and the two continue to frolic into the jungle, swinging from vine to vine. Jane has sprouted breasts, while Tarzan sports a hairy chest.  Nature takes its course and the next thing you know…
"Jane! Jane!" Tarzan shouts.  "My spear is caught in your jungle book!"
It might have worked for Tarzan and Jane, but the first time I had sex, I can assure you it didn't feel like someone's spear was in my jungle book.
With my own children, I swore I would raise them in a straight-talking household and teach them to use the right words for genitalia, but society at large seemed determined to thwart me.  The directness I thought I imparted to them disappeared in the haze of affected modesty that prevailed everywhere else, particularly in school. Even at a seminar aimed at arming your children against sexual predators, we were told to educate our kids about the difference between "good touch" and "bad touch" when it came to "down there."
How can you expect children to be forthcoming about sexual abuse and molestation when we cloak the parts of the body (not to mention their psyches) that are most affected in euphemisms?
And the euphemisms are plentiful.
Some years back, I found myself with friends sitting around a fire underneath a starry African night in the bush.  Someone in our group decided, after the jokes had died down but before the wine ran out, to introduce a new parlor game: Name that Cooch.  It consisted of each of us taking turns in providing the many different names by which the female genitalia was called.  From the obvious, such as the anatomically precise vagina to the colloquially acceptable "pussy," we threw the words at each other.  There was the hip-hop-esque "vajayjay," which Oprah would utter on her show, or the blunt "vag," as well as the infantile "flower."  There were names that made us cringe, like "cunt," and "twat." "Snatch" and "coochie" sounded déclassé, and "poonanie" and "cookie" sounded ridiculous.  "Quim" and "minge" seemed pornographic.
There were six of us, and the game lasted a mere two and a half rounds.  It might have gone on for longer had I volunteered to introduce the varied Filipino euphemisms for vagina, most of which, for some reason, seem to start with the letter p: pekpek, pukengkeng, and puki.  And then there's kiki, which I assume is derived from puki.
Because we were all equal opportunity offenders, we all geared up for a round of "Name that Dong." And boy, did we go on and on and on.  Dick, prick, cock, rod, rocket, spear, weapon, beaver-basher, pecker, weiner, willy, wang, stickshift, gearstick, peen… the men never seemed to run out of names for their penises.  I remembered Lady Gaga and contributed "disco-stick" somewhere along round five before I gave up.
Belatedly, I thought of Ralph, which was the name Michael gave his penis in Judy Blume's Forever, a novel on teenage love and sexual awakening and beloved by many for its sensitivity and honesty.  Ralph, however, is not a name I'd have chosen.  But what do I know? I don't have a penis, just balls.
B. Wiser is the author of Making Love in Spanish, a novel published earlier this year by Anvil Publishing and available in National Book Store and Powerbooks, as well as online.When not assuming her Sasha Fierce alter-ego, she takes on the role of serious journalist and media consultant.
For comments and questions, e-mail [email protected].
Art by Dorothy Guya