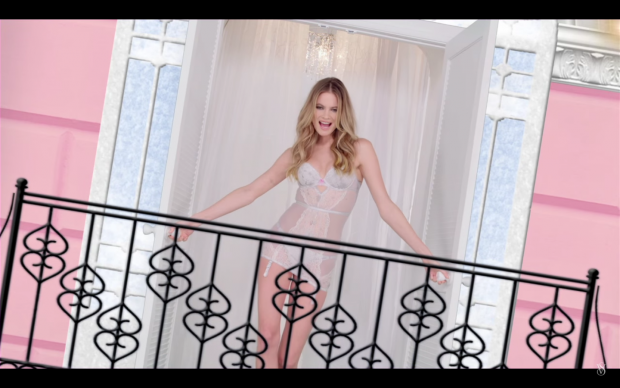 Christmas is days away, and it took just one video to realize what we've always needed: Victoria's Secret Angels singing "The 12 Days of Christmas" off-tune in their bras.
In what could be an effort to reach to us mortals, models Lily Aldridge, Behati Prinsloo, Adrianna Lima, Candice Swanepoel, Alessandra Ambrosio, and more belt out their lines like most of us would (read: quite horribly) in signature Victoria's Secret lingerie.
But hey, they tried! And Alessandra really did her best as she attempted to go full Mariah Carey with that whistle tone singing "five golden wings."
Bloopers and silly outtakes—like Behati just growling her line and never really saying what comes after "Nine"—also make it to the final cut. Like the brand's successful fashion shows, the clip is kitschy but adorable.
Also, we're loving the suggestions. We'd want 10 lovely lacies on the 10th day of Christmas, too—or any day for that matter.
Watch the video below!

[Elle]
Photo courtesy of YouTube