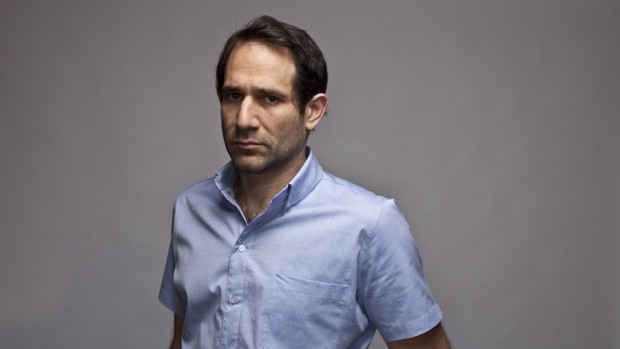 Remember when court documents revealed that American Apparel founder and former CEO Dov Charney had insulted his Filipino employees? "Filipino pigs…with your faces in the trough," the documents read.
It was just one of the many things that got him fired from the company he started 25 years ago—and for Dov, one of the many hurdles to jump past to reclaim his throne.
According to Business of Fashion (BoF), "Dov Charney's attempt to return to the company moved a step closer after firms backing him made nonbinding offers to buy the bankrupt retailer."
"Charney, 46, said earlier this month that he was working with a financial adviser on an offer and that he'd been in talks with potential financial partners. He's been trying to hatch a return to American Apparel since he was fired last year from his dual roles of chief executive officer and chairman following allegations of misconduct," the piece continues.
While Dov has been accused on multiple accounts of sexual harassment, belligerent and manipulative behavior, and verbal abuse, it will come as a surprise to many that there are several employees who can't wait for the glory days of American Apparel to return—with Dov at the helm.
Last October, Refinery29 ran a piece on the cult of American Apparel comprised of a group unofficially called "Dov's Girls," who are "Charney's band of hardened loyalists," some of whom have described their relationship to the company as like a "really bad boyfriend I can't get away from."
"The fact that employees would go to such lengths to reinstate an abusive leader makes no sense, until you realize one thing: Charney wasn't just running a cult brand—he ran his company, in several meaningful ways, like an actual cult," the article concludes.
Whether or not his supporters want him back at the company, it's clear that financially, it wouldn't be a good move to reinstate him as CEO. As BoF noted, "The retailer was struggling with losses and debt under Charney," however, "its results only worsened after his dismissal. When it filed for bankruptcy protection, it had $199.3 million in assets and $397.5 million in debt."
American Apparel is in trouble and with Dov refusing to let go of the company, it's clear that its struggles are far from over.
[
Business of Fashion
]
Photo courtesy of Forbes