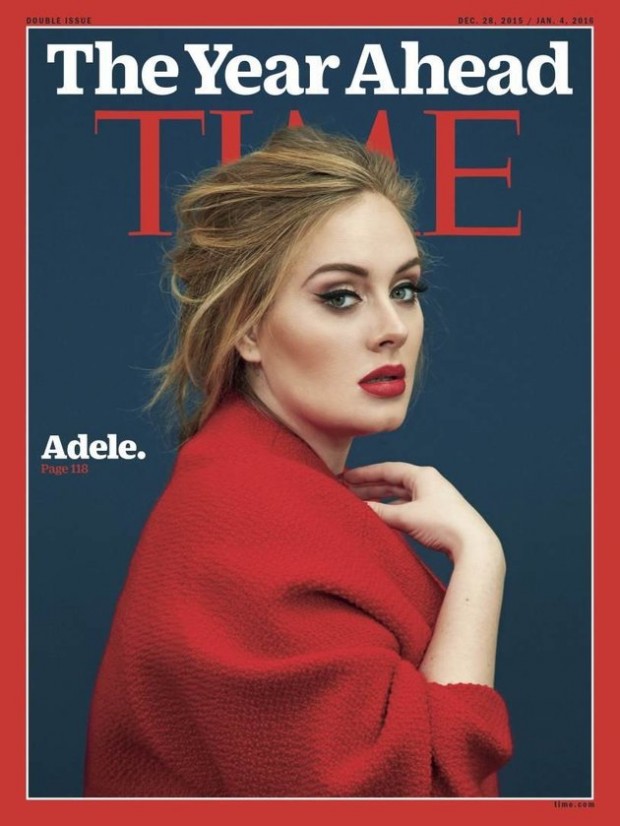 At just 27 years old, Adele has skyrocketed in the music industry, already breaking records—almost all of them, actually!
Though today, she has something against the word "branding" and fame that she really doesn't agree with. As she fronts TIME Magazine's cover she fully reveals just why.
"It makes me sound like a fabric softener, or a packet of crisps. I'm not that. But there's personality in an artist, and if you're expecting people to let you in and give themselves to you, you have to be a whole package," the "Hello" singer said.
The British songstress, who is also known for her honest approach to interviews, did not waste any time dishing her candid opinions.
While branding makes an artist and/or actor's reputation—like how Miley Cyrus, per se, has her current free spirited reputation and is constantly going out topless, Adele refused to be defined with that sort of measure.
"I feel like some artists—and this isn't shading any artist, just me trying to come up with my own explanation—the bigger they get the more horrible they get, and the more unlikable. And I don't care if you make an amazing album—if I don't like you, I ain't getting your record. I don't like you being played in my house if I think you're a bastard," Adele said in her interview.
Those are some harsh words but it's real talk from Adele and we need it. But as her fiancé once told her about her being brutally honest in songs and interviews, "Do your thing, own it, do what you want."
Now that's one guy we hope she won't have to ever write a heartbreak song for.
[
Nylon
and
 TIME]
Photo courtesy of TIME