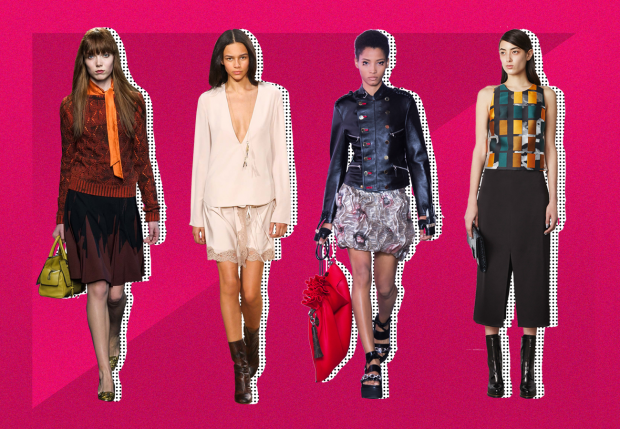 No one can resist the best thing about December parties: the joy of dressing up. But if you've been a serial holiday procrastinator, chances are you haven't even thought about what to wear to the Christmas Eve party hopping and feasting you'll be doing tonight and what more tomorrow. And please crush that impulse to even go to the mall today to shop for an outfit or more gifts 'cause we tell you this for sure: The holiday rush is upon us and it's gonna be ugly. This is the real nightmare before Christmas!
But we bring good tidings! You last-minute girls can easily whip out something fresh and new straight out of your closet. Those once-favorite, now long-forgotten clothes? Make them feel new again! For any style and any party, there are great runway looks to recreate using those tried-and-tested pieces and we show you all the ways to do just that.
So chop, chop! Here are all the most glamorous outfits you'll pull off for Christmas.
For those who are forever the LBD-type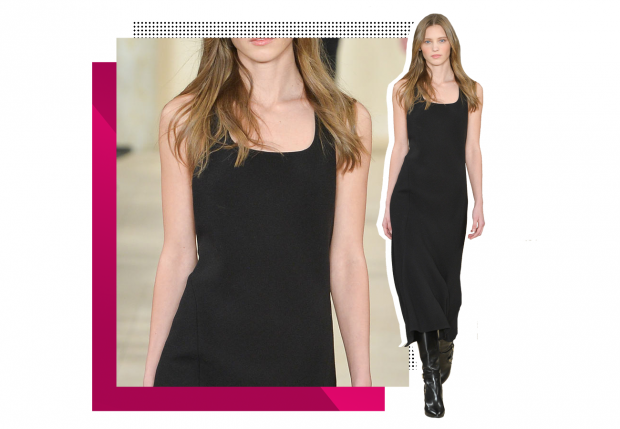 Make little black dresses still your round-the-clock holiday outfit of choice. The simpler the piece, the better. Look into Ralph Lauren's suggestion to use a casual black slip dress that can welcome anything from clean, white Stan Smiths by day to boots come nighttime. Keep accessories to a minimum as the sheer simplicity of the looks is the standout statement it should make.
For those who won't give up wearing sparkle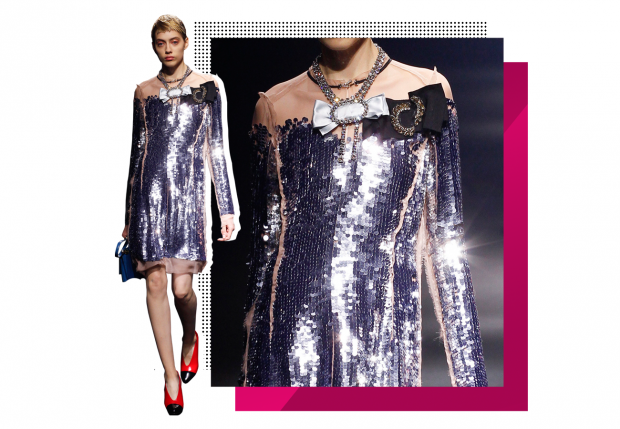 If there's a time you can go all out with your look, now's the perfect moment. Get the party started by bringing out your favorite sparkly dress—may it be glittered, sequined, or embellished. Forget your inhibitions and be that celebratory spirit. As Lanvin suggests, try layering gold chain neckpieces on, and add pops of paint-bucket hues for your shoes and bag.
For those who can't let go of their sweaters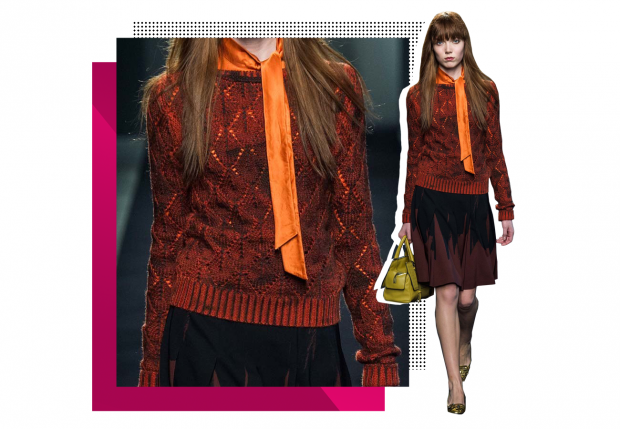 'Tis the season to be cozy and your favorite sweater does the trick. Update your trusty knits the Bottega Veneta way: Wear a richly colored top under it, with its ribbons or collar peaking out to add flair to the look. Finish off with a textured skirt, say velvet or satin, and a pair of glittered flats. So if you find yourself cozying it up tonight, might as well be dressed accordingly.
For those who are game for a little skin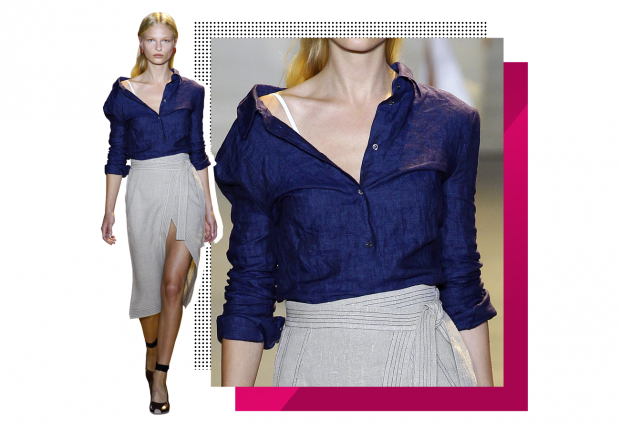 You just need two things to pull this off according to designer Joseph Altuzarra: any everyday button-down shirt and a sexy skirt with a slit you've been dying to wear for the longest time. Undo a few buttons to show hints of your collarbones (note: wear a great camisole or brassiere inside for showing off!) and nonchalantly tuck it in the skirt. If you want to go the extra mile, twist the skirt a little so your left thigh peeks out freely when you walk.
For those who just love trousers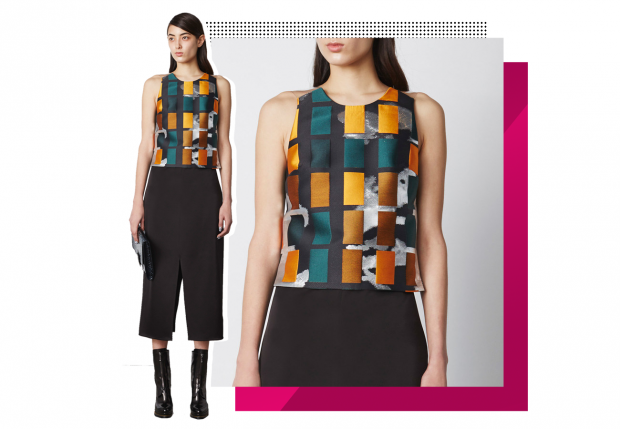 Opening Ceremony swears by a good pair of culottes to make a great holiday outfit. A sleeveless cropped top with a little sheen on it makes a good combination, space too! Bring out added gloss with patent leather boots or heels and a wear-anywhere clutch, and you're good to go—wherever the night of endless celebrations may take you.
For those who feel like wearing shorts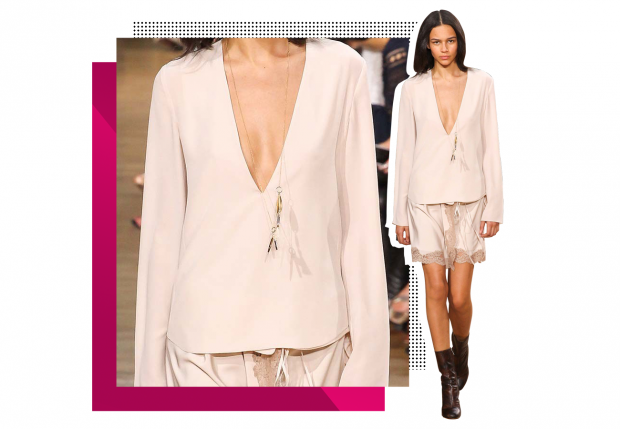 How can anything be comfier than this? Wearing shorts need not spell casual and lazy. The Chloé way to go about it is choosing any pair of shorts to your liking—theirs is a silk, straight-from-the-boudoir pair—and match a similarly colored top to go with it. Opt for something revealing for the top, maybe a deep V-neck piece and put on a pendant necklace for a little cleavage action. Laidback can be a little festive, too, you know!
For those who like to keep it minimal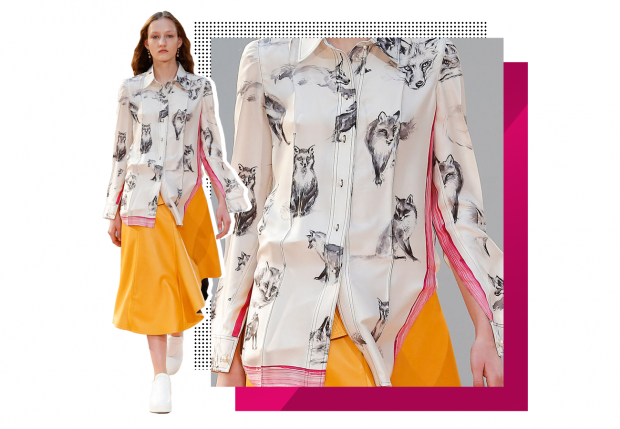 A simple, white button-down shirt can come in many guises. In lieu of the holiday season, Céline believes in picking out a brightly colored circle skirt to go with your classic shirt. So go grab that overused, relaxed-fit white shirt and layer the skirt under it for an easy, go-to look and put on a pair of chic dangling earrings while you're at it.
For those who still want to glam it up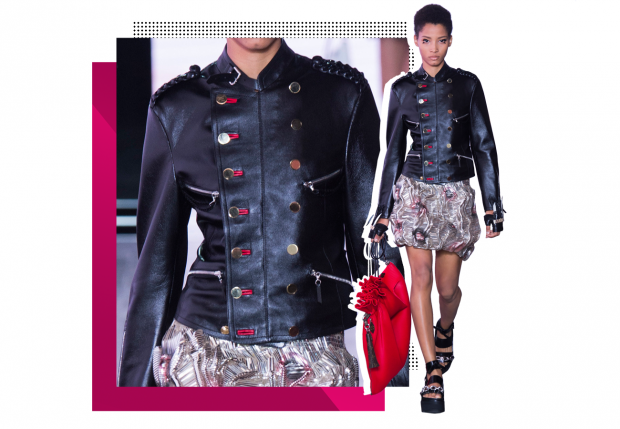 What's Christmas if we don't look the part, right? Louis Vuitton ushers in a new wave of glam rock by asking you to pair any metallic or shimmery dress with a überly chic black leather jacket. When things heat up on the dance floor, fully reveal the lure of the festive dress. And put on the jacket en route to your next great party. You've never looked this ready for the holidays.
Art by Dorothy Guya