Kiss your grand weekend plans good-bye.
Premier video streaming service Netflix just announced that it is now available in 130 new countries, including the Philippines! Just think: no more avoiding spoilers for the upcoming second season of Unbreakable Kimmy Schmidt or averting your gaze when your office mates trade torrented episodes of Narcos without offering you. (Aw.)
During his keynote at CES 2016, which is the yearly convention of the Consumer Technology Association, Netflix cofounder and chief executive Reed Hastings announced, "Today you are witnessing the birth of a new global Internet TV network."
"With this launch, consumers around the world—from Singapore to St. Petersburg, from San Francisco to Sao Paulo—will be able to enjoy TV shows and movies simultaneously—no more waiting," he continued. "With the help of the Internet, we are putting power in consumers' hands to watch whenever, wherever and on whatever device."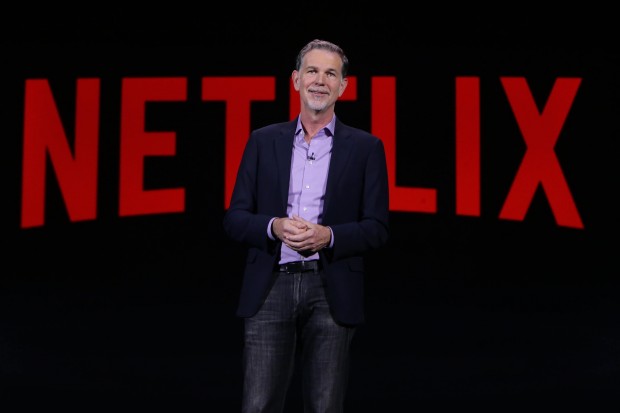 According to a release on the Netflix Media Center, people in 130 countries (except for China, Crimea, North Korea, and Syria due to US government restrictions on American countries), can now access the streaming service's wide catalog of original and licensed TV shows and movies. In this year alone, the company plans to release 31 new and returning original series, two dozen original feature films and documentaries, and a wide range of stand-up comedy specials and 30 original kids series, which will all be available at the same time in all countries where Netflix is available.
In addition, the company added Arabic, Korean, and simplified and traditional Chinese to the 17 languages it already supports.
"From today onwards, we will listen and we will learn, gradually adding more languages, more content and more ways for people to engage with Netflix," Hastings said. "We're looking forward to bringing great stories from all over the world to people all over the world."
Netflix is available on virtually any device that has an Internet connection, including personal computers, tablets, smartphones, Smart TVs and game consoles, and automatically provides the best possible streaming quality based on available bandwidth.
If that's not exciting enough for you, try Netflix for free for one month by signing up at their official website. After that, you can continue your subscription by paying the shockingly low rate of P370 a month.
There's no need to even justify spending P370 for yourself every month, especially when you consider the amount of money you'll save by…not going out of the house again. Ever.
[
Netflix Media Center
]
Photo courtesy of Netflix Media Center