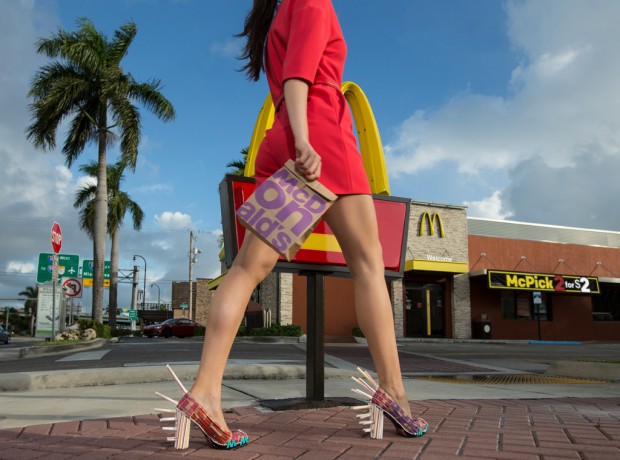 In an attempt to catch the attention of people with fast-paced lives, global fast food chain McDonald's changed the design of their cups and packaging with something minimal, colorful, and supposedly more distracting than our cellphone screens.
In an interview with the Chicago Tribune, senior director of global brand management Matt Biespiel said that this is part of their modernized brand makeover, following the footsteps of their "Create Your Taste" mobile application and a line of "fancy" burgers.
"The world is coming at people at a faster and faster pace. [The packaging] has to be simple, it has to be iconic and it has to be true to what the brand is," Biespiel says.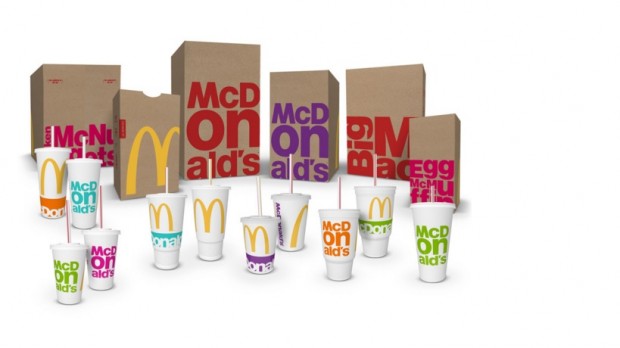 However, with the way it's presented in their ads–with young models sporting fashion pieces made out of burger wrappers and straws, we're not entirely sure if they're living up to the simplistic theme. We gotta hand it to them, though, those shoes do look stylish. Maybe we'll see our own Maine "YayaDub" Mendoza wearing them in ads if this move goes global.
This isn't the first time that McDonald's was involved in fashion pieces dedicated to their brand. Last year, they debuted McCouture dresses made out of trash which looks like a high school project gone wrong; collaborated with brands like Moschino and Colette, and even had a poorly-reviewed Big Mac line in Sweden.
Creative as it may be, people still seem to like their food more than their gimmicks.
Photo courtesy of E! Online