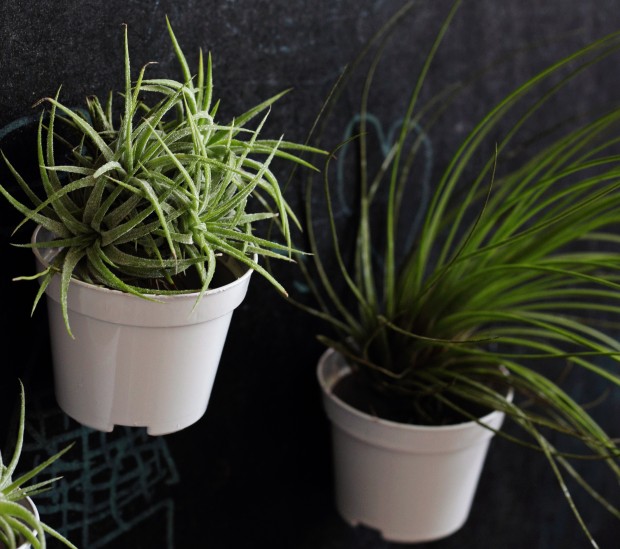 Getting trapped in cubicles or the four walls of a room can drive you nuts. We should know because only a few of us are lucky to be spared of such fate. However, things don't have to be so grey and drab. Welcome a few air plants into your space. If you've ever wondered how to set them up, just follow the quick guide below. Add a couple of succulents to the mix and you've got yourself a small oasis to look at when the 9 to 5 grind gets a little too much.
Materials
Tiny plastic or clay pots
Small magnets
Coins
Industrial glue
Small air plants of your choice
Procedure
1.Decide on which wall you want to stick the pots onto, preferably where there is bright, indirect light and good air circulation.
2.Glue the magnets to the backs of the pots.
3.Glue the coins to the wall surface.
4. When the glue dries, stick the pots onto the coins on the wall
5.To keep the pots lightweight and to protect the plants from rotting, do not put any soil in the pots.
6. the proper air plant care, remove the air plants from the pots when water is needed.
Source: Ina Amor Mejia for Northern Living, "Curious Commune," December 2015.

Photo by Ina Amor Mejia