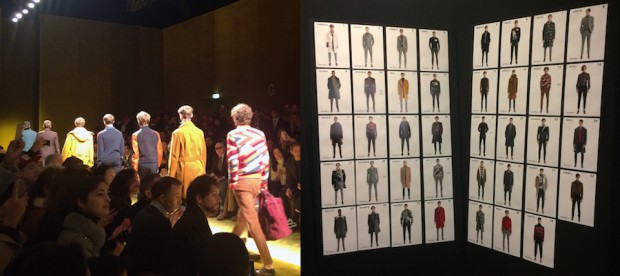 We've heard of typical male stereotypes: The macho man. The bookworm and the geek. The punk-ass biker dude. The chic magnet. The gym buff. Name it and for sure you'll find it in the encyclopedia of manhood. But in the fashionable sense of it, have you asked yourself what type of man you are?
While Milan Men's Fashion Week has come to a close, designers have made sure to put out strongly envisioned shows with every collection specifically designed for masculine typologies out there. I've run down a few fashion houses with their accompanying aesthetic and tried to analyze if they match your style. Who knows? You might fall under one of them, or maybe more.
Dandy with an attitude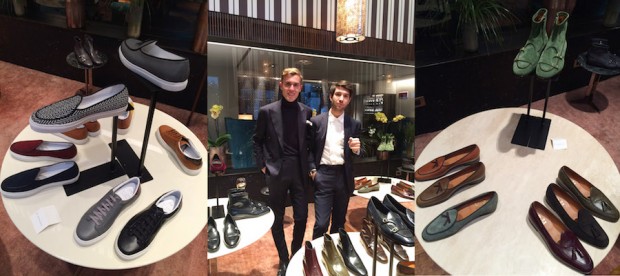 Are you the type who has a certain flair for fashion? Do you prefer shoes that are particularly one-of-a-kind? Would you like your shoes classic but with a twist?  Then perhaps you must fall under this typology. There is no better brand that will suit your craving for stand out men's shoes other than Filippo Fiora and Filippo Cirulli's newest line, Edhen Milano.
The two internet-blogger moguls have come up with a shoe brand of their own which depicts their own personal styles for their wide Instagram followers to have access to. Their shoe collection tells a story from day to night: slip-ons and low-cut sneakers for daytime, and formal velvet slippers and double monk strapped boots for evening. The brand boasts of its made-in-Italy pieces, assuring that authentic Italian leather and craftsmanship are represented in each shoe.
Underground unconventionalist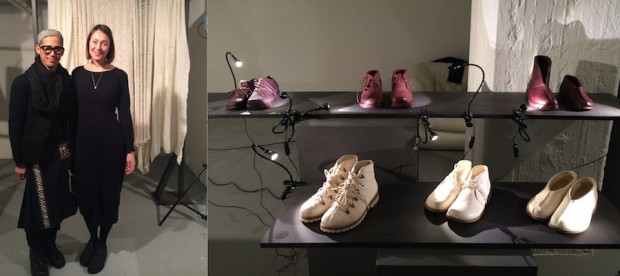 Are you the type who does not want to follow a certain trend? Do you prefer to look edgier than everybody else? Do you reject known norms of dressing up? Still, there might be one you might identify with, and lucky you, there are two new brands that share the same aesthetics as yours.
Peter Non ("Peter," as in one of the 12 disciples, signifies rock; while "Non" means "anti") is a shoe line that veers away from the normal standards of shoe design. The shoes themselves speak for the brand—artistic, iconic, and eccentric.  As our very own JP Singson, consultant to the brand explains, authentic Tuscan leather is used in all pieces and the shoes are as light as a feather, even though they appear platform heavy.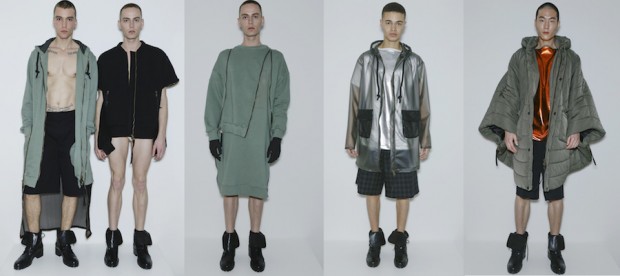 When it comes to clothing, PierMau (derived from the designers' names Pierfrancesco and Maurizio) launches its very first collection named Zero. It is a myriad of unusual pieces: There's a bomber and dress hybrid, and oversized jackets with the ample dosage of grunge.
Real gentleman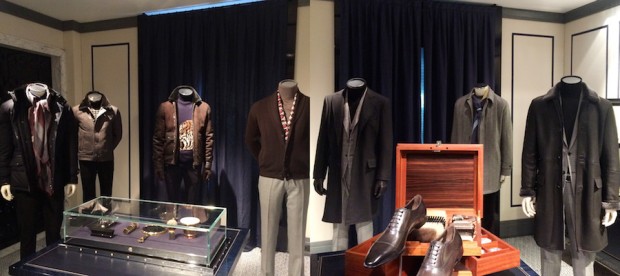 Are you the type who's all about the classic silhouette and sartorial fit? Would you prefer a three-piece suit over a shirt and a pair of Bermuda shorts? Do you like to coordinate your clothes based on the pattern of your necktie down to the color of your socks? Synonymous with an old soul, this typology is for those who seek timeless items in their wardrobe.
Luxury Italian brand Larusmiani presents a collection of impeccable handmade suits made of their finest in-house fabrics. Colors such as yellow ochre and burnt sienna take inspiration from the autumn season, while silhouettes mimic those of the '80s. Accessories like ties and pocket squares come in new various prints to complete the total gentleman look.
Casual chic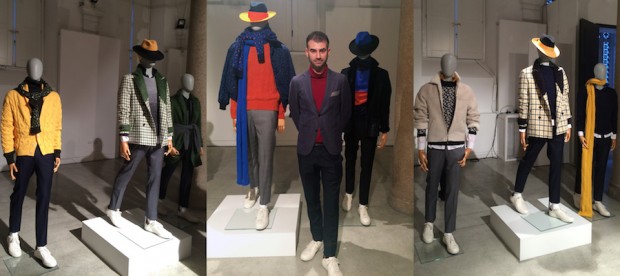 Are you the type who is usually relaxed and effortlessly whips out an ensemble from your wardrobe? Do you prefer sneakers over lace-ups? Do you like to dress up with ease and comfort without sacrificing the impact of your look? If this is the case, then artistic label Luca Larenza may have the fitting pieces for you.
His new collection combines ease and comfort of dressing up for the laidback guy. Comfy cardigans and straight-cut pants are paired with simple, white low-cut sneaks.  However, he counteracts the laid-back attitude by throwing in a serious punch of colors and a smart contrast of materials to elevate the ensembles. Happy colors of yellow, blue, orange, and green add zest, making you instantly stylish without the fuss.
Metro-modern man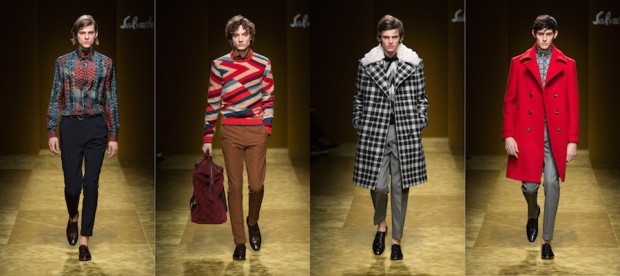 Are you the type who's not afraid of bold prints and loud colors? Do you like to experiment with mixing patterns? Are statement jackets your thing? Then you are the exact epitome of a metrosexual man. You do not fear to follow the latest trends and you definitely have an eye for fashion. Salvatore Ferragamo offers just the perfect collection for you.
With colorful sweaters, silk-printed shirts, and bold-colored jackets, any fashion-forward guy will surely anticipate the release of their fall/winter pieces in the market. Chevron and Prince of Wales patterns are matched thoughtfully with graphic tops while pops of colors appear here and there. To top the looks off, paint-splattered shoes are internally lined with vibrant fur.
Urban minimalist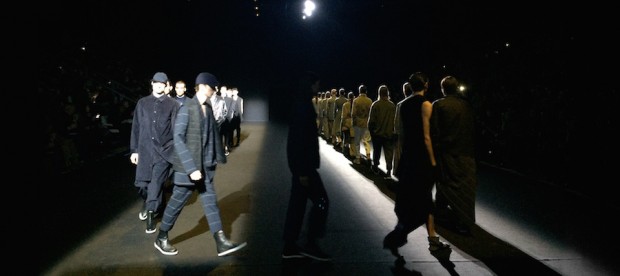 Are you the type who thinks less is more? Do you prefer clean, pure, sleek silhouettes? Would you go more with earthy, neutral, monochromatic clothes? If you do, there's a new upcoming brand, which could be right up your alley.
Lucio Vanotti presented his first collection, which was inspired by martial and military themes: restrictive, utilitarian, and understated. His pieces have the sense of tranquility in them—unforced, while inter-playing with length at split-levels; extra-long strea-lined jackets over slightly cropped pants. His palette has the neutral greys, blacks, and navy blues with the occasional inserts of beige, ecru, and sage.
Dashingly discreet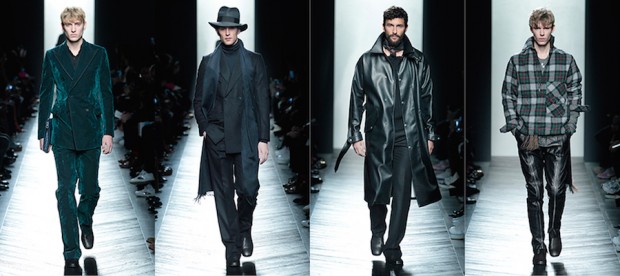 Are you the type who doesn't really want to cry for attention? Do you believe that understated elegance is a form of great style? Would you look out more for exquisite details rather than flashy, garish elements? In a world where nothing goes unnoticed due to social media, men belonging to this type are a rare breed: subtly chic but don't necessarily want to go neglected.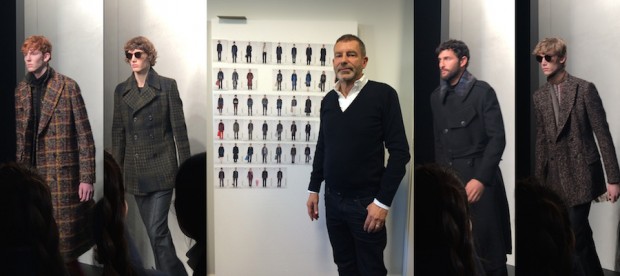 Creative director Tomas Maier of Bottega Veneta has the same styling attitude as yours. His recent collection is all about the discreet details: well-proportioned double breasted suits, colored plaids apart from greys that are in sober hue, and long lean masculine silhouettes in a variety of interesting materials like rubber and velvet. Just like how he describes it, "There are no tricks, nothing ostentatious. It is very discreet, but if you look closely, it is very special."