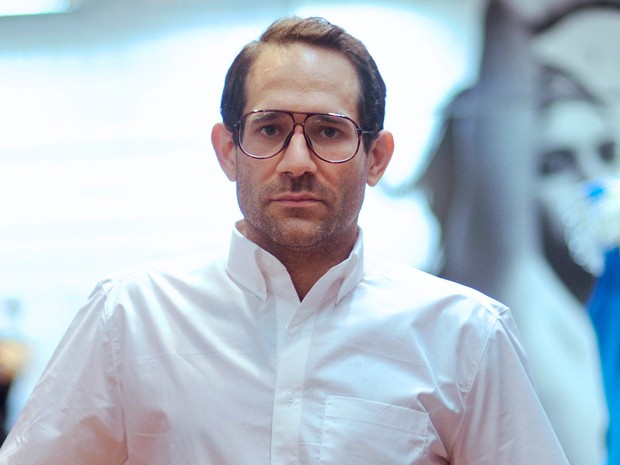 If the name Dov Charney sounds familiar, that's because he's the ousted CEO of early aughts hipster label American Apparel who was accused of allegedly calling his Filipino accountants "pigs."
While it seemed from the outset of his ejection he had a solid plan for a $300-million takeover bid for the company, it was rejected by the U.S. Bankruptcy Court for the District of Delaware. The decision will allow American Apparel to exit Chapter 11 bankruptcy, leaving Dov and all of the company's stockholders with nothing.
In an open letter he published on Medium, he wrote, "The resolute goal of the bondholders was to sell the company so they could profit, but I had to be pushed out of the way since I was the company's largest shareholder."
He ended his letter saying, "what gives me great optimism are the things I possess that can't be stolen by a predatory hedge fund — my ideas, values, drive, authenticity, integrity and my passion. To that end I ask that my supporters stay tuned."
Dov's supporters (and there is a cult-like legion of them) and critics alike couldn't help but be intrigued by that last statement. Could it be that the disgraced retail king was plotting a comeback?
Fashionista reports: "As confirmed by Charney's partner Hagan Capital Group, which was also behind the American Apparel founder's recent takeover bid, he will launch a line of U.S.-manufactured basics for men and women that will be offered online and wholesaled to other retailers."
No doubt, American Apparel had its time in the cultural zeitgeist before reports of Dov's serious misconduct as founder and CEO surfaced and as he helpfully pointed out in his letter, "By the time American Apparel went public in 2007, it was running the largest operating apparel manufacturing plant in the United States."
But at the end of the day, can we really get behind clothing produced by an alleged racist, misogynist, sexist, and all-around creep, no matter how it is ethically produced?
You vote with your spending power.
[
Fashionista
]
Photo courtesy of Streetwise