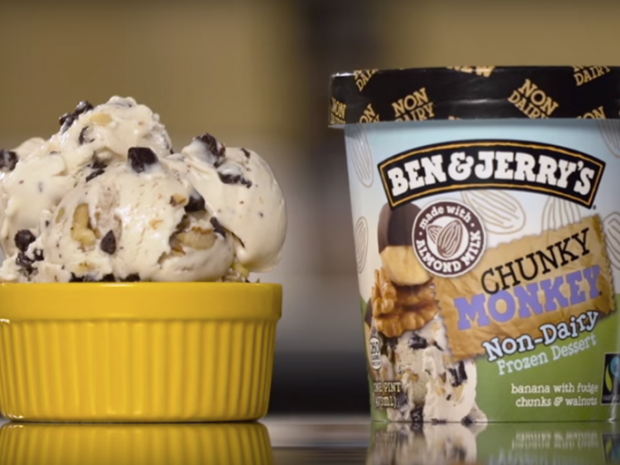 Great news for vegans and even lactose intolerant people! Well-loved ice cream brand Ben & Jerry's just revealed their first dairy-free ice cream line with surprisingly not-so-new flavors.
The brand first revealed that they were working on creating dairy-free ice cream flavors sometime last year when co-founder Jerry Greenfield said in an interview, "I think that's a big thing for Ben & Jerry's to be doing that. In US there are [dairy-free] alternatives from smaller companies, but Ben & Jerry's will be the first mainstream company that will do that and will also do it in a really delicious way."
The vegan flavors that they revealed include Fudge Brownie, P.B. & Cookies, Chunky Monkey, and Coffee Caramel Fudge. And what makes them vegan, you ask? According to Ben & Jerry's, the ice cream base is made of almond milk, and promises that the brownies and cookies are also made with vegan ingredients that will make the taste similar to their dairy counterparts.
Let's all hope and pray that the nearby local grocery stores stock up on these dairy-free flavors so that we could maybe hoard a whole month's supply of it. It's Valentine's month, after all.
[
Bustle
]
Photo courtesy of Bustle