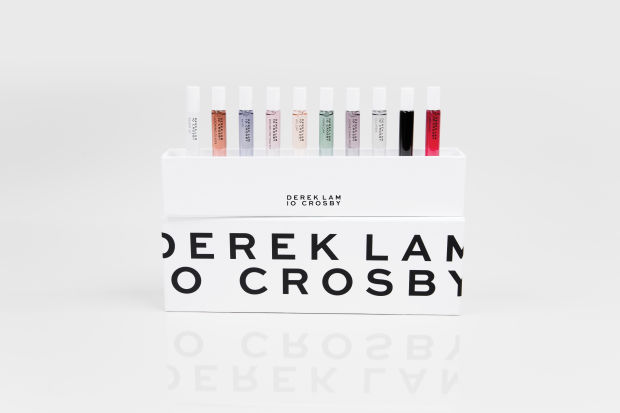 Last year, designer Derek Lam announced his plans to release his very first fragrance line under his eponymous label. Now, Derek made good on his word and released 10 Crosby, a collection of 10 different perfumes, each with a short film that tells the story of each scent.
Derek shared with Nylon, "None of these films are intended as advertisements. There's no product placement, actors spritzing each other in any reference to the collection." And true enough, they are just a visual representation of what each fragrance hints at.
The films, which each share the name of their corresponding fragrance, tell different stories. In Something Wild, a woman takes out her trash on a normal day in a busy street when she suddenly sheds her coat and breaks out in a beautiful dance number as she goes around the city. In Silent St., an elderly bell boy finally earns enough money to check in to the hotel he's been serving and when he enters his chosen room starts ripping apart the sheets and destroys the paintings in it. Rain Day tells a funny story of a taxi driver and a socialite dealing with their respective breakups over the phone while rain pours relentlessly outside.
https://www.youtube.com/watch?v=QnJFD1e4lQA
https://www.youtube.com/watch?v=C8JA7Okv6Vg&spfreload=10
https://www.youtube.com/watch?v=l3v2gA_Ac0A&spfreload=10
Each fragrance, with a variety of scents ranging from sweet undertones to more musky ones, hopes to imbibe a particular kind of happiness or satisfaction depicted in their corresponding film.
The line of fragrances is available online via the official Derek Lam website and through Sephora (no word yet on whether it will be also carried by Sephora PH). Meanwhile, you can view all 10 short films the Sephora YouTube page.
[
Nylon
]
Photo courtesy of Fashionista