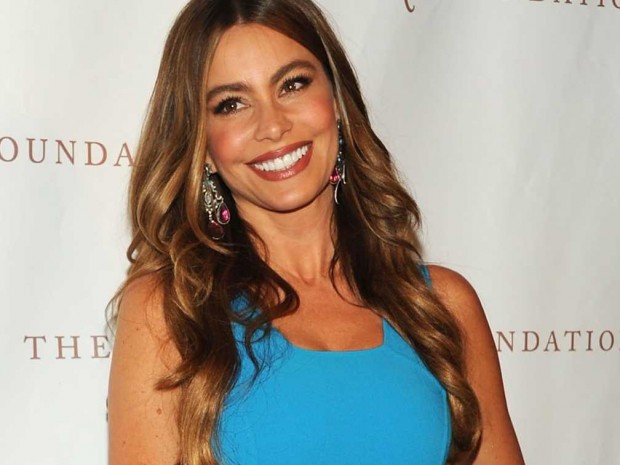 Here's something that just might make your blood boil.
Sofia Vergara seems to be missing the point as everyone else is clamoring for feminism and equality. The actress told Net-A-Porter's The Edit that she doesn't mind being objectified and doesn't see the harm in it.
She shared with the magazine, "I've never understood why women get so offended [by being objectified]. I just don't believe in all that drama, which is why I've made a whole joke out of it." She continued, "I am secure enough not to take it all that seriously, and I like to laugh at myself. My husband played a male stripper in Magic Mike—do you think he was offended by [the objectification]? I thought it was hilarious."
Yes, Sofia, it's totally funny how women get flak for their fashion choices while men can strip down to nothing and even get applauded for it.
Though the actress did admit to the magazine that she can't bear to watch herself in earlier seasons of Modern Family, where she's made fun of and is constantly the subject of sexual desires, she said it would be far worst to get no attention at all. "I'll be sad when the wolf whistles stop," she said.
But, Sofia, getting "Sup, beautiful?" and "Hey, sexy!" behind a row of bodyguards as you tread the other side of the velvet rope from the paparazzi and adoring fans is very different from getting catcalled on your way to the grocery store. Or when you're just walking around in your jeans and black shirt alone in broad daylight.
One day, we hope someone teaches Sofia that the wolf whistles eventually have to stop because silence is much more preferable.
Photo courtesy of Business Insider