Just like that, it's already the second month of the year! While couple's shindigs are sprouting like mushrooms, we at #TeamPreenPH put together a roundup of events that we singles don't need a significant other for because what's a better reward for yourself at the end of a tiring work week than with some me time? From film festivals, to raves, and even pet rescue volunteer work, we've got you covered.
See what else is in store for you in the list below!
Film
#1 Freedom Film Festival 4: Connecting Dimensions in Philippine Cinema
Feb. 4 to 20, 6 p.m.
Natividad Fajardo Auditorium, Bro. Andrew Gonzales Hall, De La Salle University, 2401 Taft Avenue, Ermita, Manila City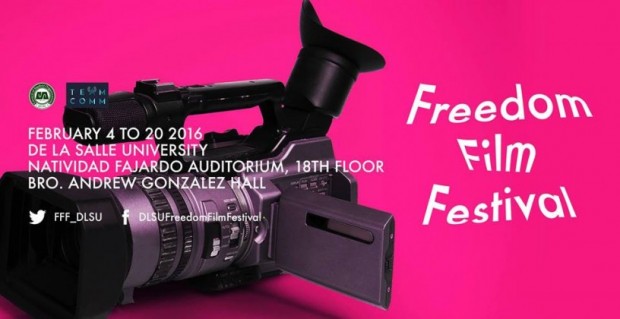 Catch up on the latest local films and relish contemporary flicks alongside classics at the fourth installment of the Freedom Film Festival. Some of the films being shown include Sleepless, Above The Clouds, Ang Kwento Nating Dalawa, and Espirit de Corpse, among many others.
#2 Honor Thy Father at UP Diliman
Feb. 5, 10 p.m.
Cine Adarna, UP Film Center, UP Diliman, Quezon City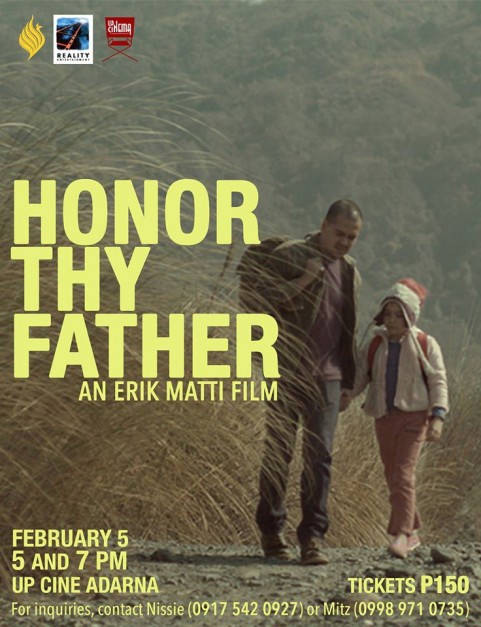 If you weren't able to watch Erik Matti's Honor Thy Father, go see it at Cine Adarna. Plus, take part in a one-time forum with the cast and crew.
Parties
#1 The Drop X Logiclub: Dilla ManiLA Tribute 2016
Feb. 5, 10 p.m. onwards
Black Market, Warehouse 5, La Fuerza Compound 2, Sabio Street, Makati City

Party to beats by Don P, Scratchmark, Curtissmith, and many others in celebration of the life and music of American hip hop producer, J Dilla.
#2 ADHOC: The Final Reveal
Feb. 6, 9 p.m. onwards
World Trade Convention Centre, Gil Puyat Avenue Extension corner Diosdado Macapagal Boulevard, Pasay City

There's no better place to be this Saturday than at ADHOC. With free flowing drinks and sick tunes courtesy of DJs Ace Ramos, Ron Poe, Jason Dewey, and more! A night as crazy as this, you probably won't remember anything the next day.
Travel
#1 23rd PTAA Travel Tour Expo
Feb. 5 to 7
SMX Convention Center, Seashell Lane, Mall of Asia Complex, Pasay City

Wanderlusters, you wouldn't want to miss this! Get first dibs on the best travel and tour deals at this expo, and plan out your next vacation with your gal pals!
Charity/Volunteer Work
#1 Million Volunteer Run 3
Feb. 6, 5 a.m.
Philippine Red Cross, 37 EDSA corner Boni Avenue, Mandaluyong City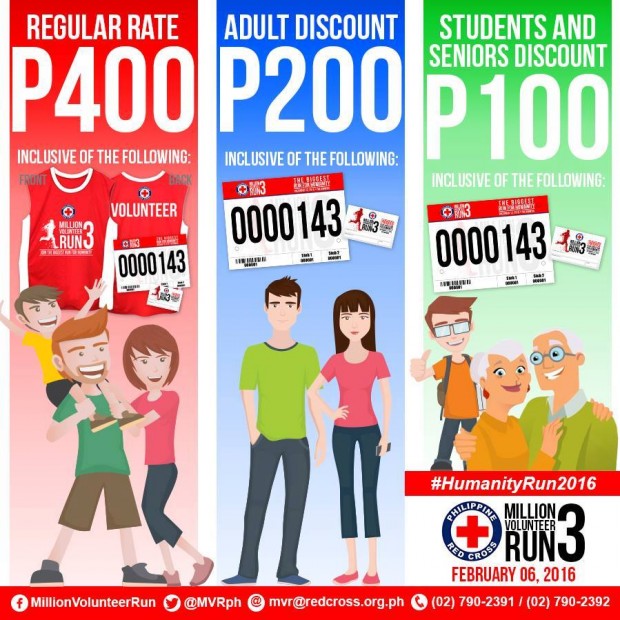 Run for a life! Take part in the Million Volunteer Run 3 to help raise funds to buy lifesaving equipment and vehicles for the Philippine Red Cross.
#2 PAWS Volunteer Orientation
Philippine Animal Welfare Society, Quezon City

Before sharing your love for rescued animals by volunteering at PAWS, attend the volunteer orientation first.
#3 ThrowBike Manila Ep. 06 x City Heritage x Weekend Adventure
Feb. 6, 8 a.m. to 5:30 p.m.
Casa Intramuros Manila, 452 Cablido Street, Intramuros, Manila City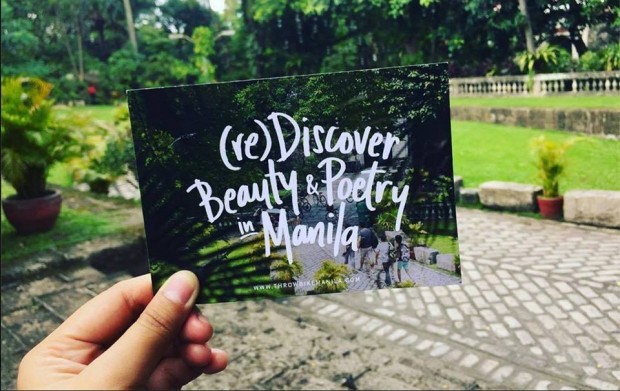 Hop on a bamboo bike, and see Escolta's vintage architecture, try Malate's very own Erra's Ramen, and tour Intramuros' walled city. The proceeds from the activity will support the project "HIV Positive Poster Tour de Pilipinas."
Art
#1 Second Skin
Feb. 7, 6 p.m.
Secret Fresh, G/F Ronac Center, Ortigas Avenue, Greenhills, Pasig City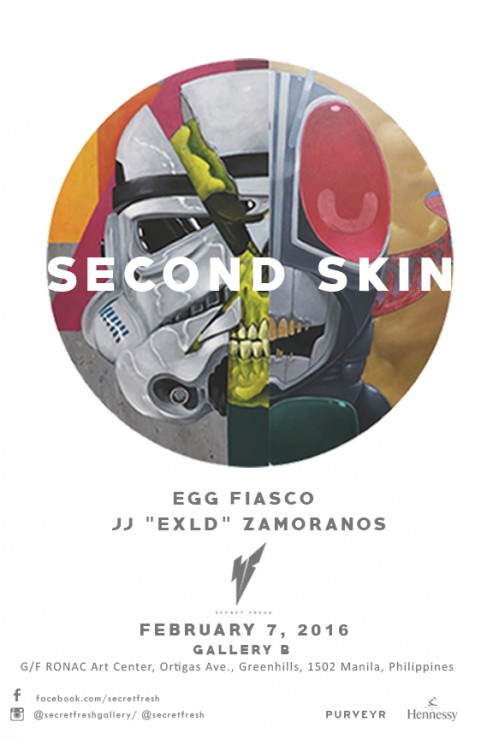 Exploring themes of Star Wars characters and pop culture remove space icons, this two-man exhibit by Egg Fiasco and JJ "EXLD" Zamoranos is not one to disappoint.
#2 The Blood: A Tribute to the Cure
Feb. 5, 9 p.m. to 3 a.m.
Today x Future, 7-T General Malvar Street, Araneta Centre, Cubao, Quezon City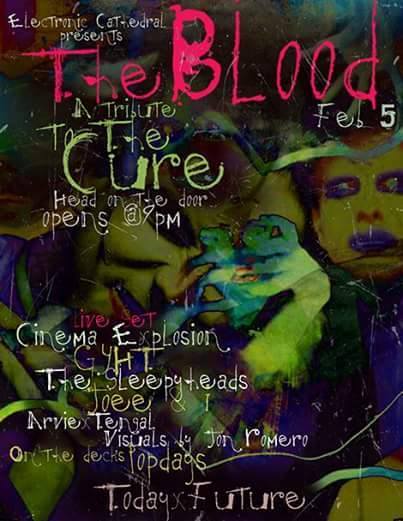 Listen to live sets by Cinema Explosion, GYHT, The Sleepyheads, Joeey & I, and Arvie x Tengal while seeing rad visuals by Jon Romero.
#3 The Collection: Color for Expression
Feb. 7 to 19, 6 p.m.
Secret Fresh, G/F Ronac Center, Ortigas Avenue, Greenhills, Pasig City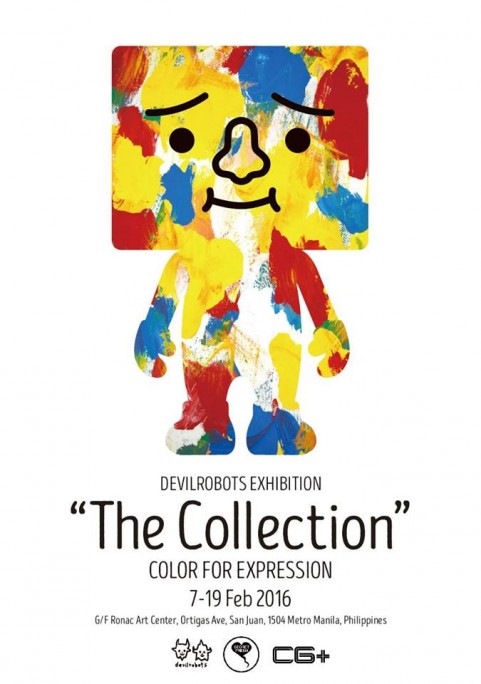 See Devilrobots' sinister yet whimsical works up close at their latest exhibit.
Performances
#1 Mind Play
Feb. 5, 8:30 p.m.
Pineapple Lab, 6071 R. Palma Street, Barangay Poblacion, Makati City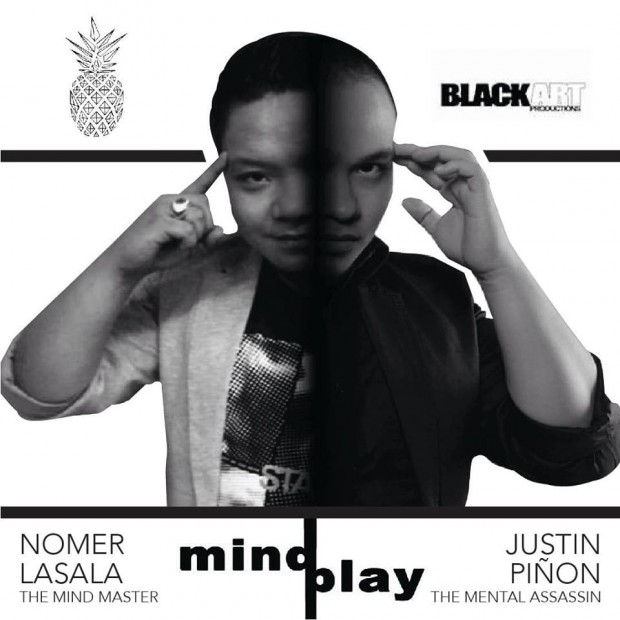 Prepare to have your minds blown by Mind Master Normer Lasala and Mental Assassin Justin Piñon as they attempt to read your deepest thoughts that will leave you in awe the whole night.
Feb. 5, 7 p.m. to 10 p.m.


Kia Theatre, Araneta Center, Quezon City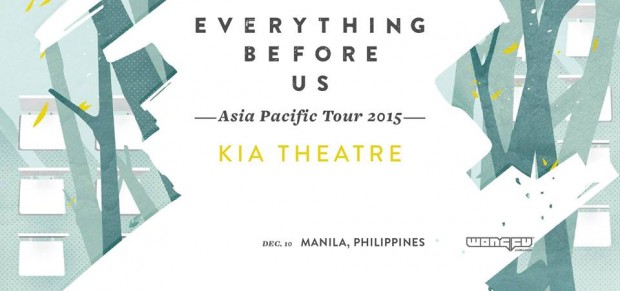 Get to know your favorite YouTube filmmakers from Wong Fu Productions at this live session. Even take part in a Q&A about creating short films, sketches, and comedic shorts.
Because the ADMU and DLSU rivalry will never get old, head on over to watch the kick off of the 78th UAAP football season.
Feb. 5, 8 p.m.
SaGuijo Cafe + Bar, 7612 Guijo Street, San Antonio Village, Makati City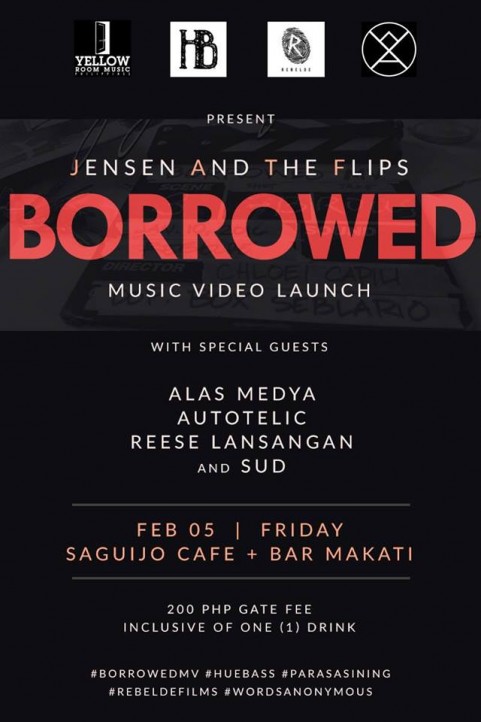 Be one of the first to see Jensen and The Flips' latest music video for their song "Borrowed," and party to tunes by special guests, Sud, Reese Lansangan, Autotelic, 
and Alas Medya.