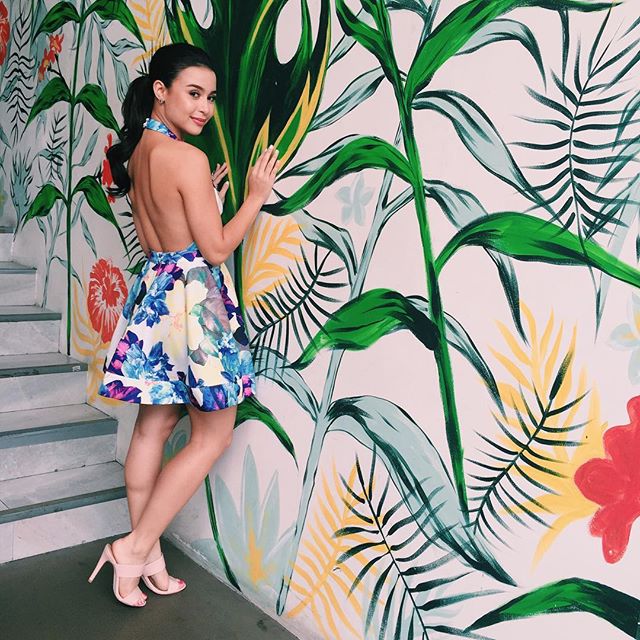 We're a few months shy from vacation season, and as early as now, some of us are probably booking flights to scenic destinations, far-flung or otherwise. Still, no matter how stamps we've accrued on our passports, packing and planning for trips always seems to be an ordeal, a final responsibility that needs to get handled before we can leave and luxuriate in paradise.
Preen caught up with actress Yassi Pressman during the Watson's Sun Warrior kick-off event wherein she shared some of her go-to travel essentials and her plans for her next trip. Read on to see her pro traveler tips!
Which vacation spots do you want to go to next?
Palawan, Bohol, and Bicol because I like going to undiscovered beaches. Also, aside from Maldives, I think our country has one of the best beaches in the world.
What's something you want to try for the first time on your next trip?
I think I've already tried all the water activities so my goal this year is to hike up a mountain.
Name five celebrity friends you'd want to go with on your next vacation.
I hope nobody gets mad at me for not choosing them. (Laughs) I'd take Bella Padilla, Nadine Lustre, Dani Barretto, Andre Paras, and James Reid.
What are your top three fashion essentials when going on a trip?
My parka because I get cold easily so I wear it a lot, especially at night, and when it's warm, I can just tie it around my waist. I also like wearing ripped jeans while I'm strolling around a city, and a loose white shirt when I'm at the beach.
How about beauty essentials?
LipIce Sheer Color lip balm, my eyebrow pencil from Etude House, and…I forgot the exact name, but it's a shimmery Chanel blush that I bought recently and I absolutely love it!
What's on your go-to travel playlist?
Basically I love anything on the "Young and Free" Spotify playlist. I also love listening to Odessa, Oh Wonder, Machine Heart, and DJ Snake. Just music that gives me a lot of good vibes.
What's your favorite vacation memory?
Right now I think [it was] our trip to Korea last year. It was my second time going to Korea and we just toured Nadine around since it was her first time there. It was a lot of fun and it's just like a big hang-out with my closest friends.
Photo courtesy of Yassi Pressman's Instagram