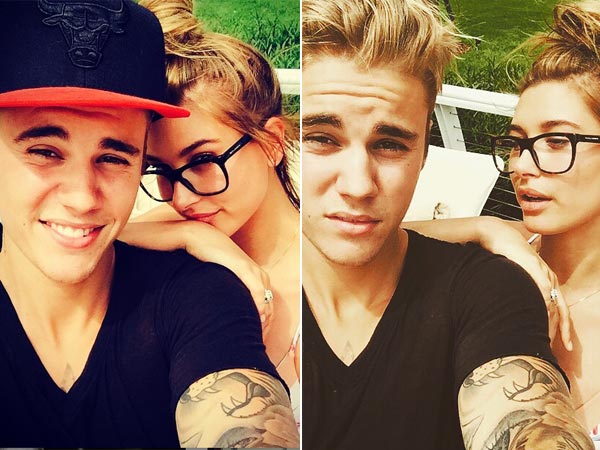 It's hard to know where Justin Bieber's heart is at. Last November, he was at the Montage Beverly Hills Hotel where he serenaded ex-love Selena Gomez with his song "Sorry," and a rendition of "My Girl" by The Temptations. However, rumors of a reunion were quickly shot dead with Selena's epic diss of Justin on Instagram. (We're pretty sure she was still reeling from #penisgate, like the rest of us.)
Just a month after that, he was stalking Cindy Kimberly, a 17-year-old Adriana Lima-lookalike that he discovered on Instagram. Though the poor girl initially freaked out from all the attention, she's now signed to a modeling agency and is set to walk Madrid Fashion Week.
However, for the past few months, there's only been one girl who's been making semi-frequent appearances on Insta, and it's model Hailey Baldwin, the niece of actor Alec Baldwin. Given the amount of time they've spent together (Nylon actually compiled all of their vacation photos together in one post) and the fact that he spoke about her in his most recent cover story for GQ, saying she is "Someone I really love. We spend a lot of time together," we're guessing it's time for the Biebs to have "the talk" with her dad Stephen Baldwin, and also her uncle. Soon.
Unfortunately, that's all we know for now until GQ publishes the full story tomorrow. If it turns to be nothing more than clickbait (ugh), then we're guessing Justin will have to take his own advice and just "love yourself."
[
Nylon
]
Photo courtesy of Filmibeat