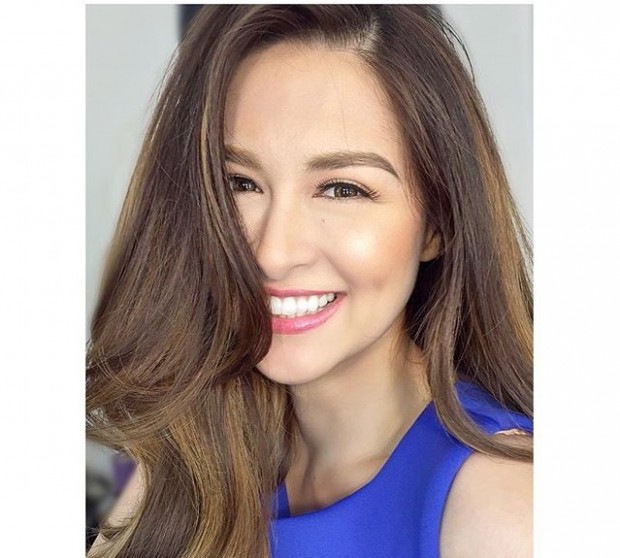 Looks like Marian Rivera's maternity leave is about to end as she has to go back to work soon to shoot the remake of the fantaserye Encantadia where she'll play Ynang Reyna. However, the new mommy still feels hesitant to leave baby Zia in the care of others while she's on set.
Inquirer.net reports that Marian admitted to being halfhearted about her comeback because she's been a hands-on mom ever since the birth of her daughter with Dingdong Dantes.
"I bathe her, feed her, play with her, tuck her into bed—everything," she tells Inquirer.net. "I haven't given her formula so far in three months. I try my best to breastfeed, even if it turned to be more difficult than I expected. But I don't mind [it] because I know it will make her healthier."
She adds that whenever she goes to work, she leaves Zia with her mother or grandmother. But Marian still prefers to be the one to take care for her first-born.
"That's why I'm so grateful to my home network, which taken those things into consideration. My load wouldn't be so heavy and I'll have a cutoff time, so I can still take care of my baby," she says.
Well, it's safe to say that Marian is the definition of a "super mom." If she can do this for baby Zia, just imagine if she does have five kids in the future. But one thing's for sure, she definitely doesn't need any confusing parenting advice from netizens.
[
Inquirer.net
]
Photo courtesy of Marian Rivera's Instagram