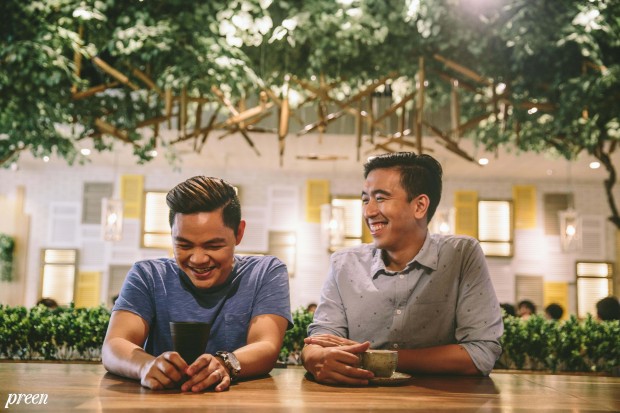 This February, Preen talks about all kinds of relationships and how stories of love don't always follow just one plotline. From fairy-tale romances to overlooked connections, we're hoping to find what makes them all equally special. 
The fact that we need to differentiate "marriage" from "gay marriage" irks me. Equality is something we shouldn't even be discussing. But given how even politicians and cultural icons have problems accepting our fellowmen in the LGBT community, it just goes to show that their stories should be heard and explored. In doing so, we find the little things that make their tales special and also what makes them just like any other love story.
Take chef Miko Aspiras and his partner JV San Juan. After almost nine years of being together, they've gotten engaged. "We're practically married," Miko says. "It's just that now, we are sharing what we have [with] others and putting into paper that we're really thinking of a future together." In a country where gays are still discriminated against and marriage is still a concept reserved only for cisgender couples, it's a bold statement.
Still, naysayers can just take what they believe in and stuff it. When it comes to love and marriage, the opinion that matters the most are those who are directly involved in it.
Hear what JV and Miko have to say of their current engagement, their upcoming marriage, and how they'll proceed with the future they want, regardless of who'll try to stop them.
Who popped the question?
JV: It was me. I was the one who asked the question. I did it on April 15, on our anniversary. Miko didn't have a clue because he didn't even want to go to the place. I proposed in EDSA Shangri-La, where [we met] and had our internship. I was really pushing for it.
What made you think that this is the right time to get married?
JV: For me, it's the natural progression of things. We've been together through so many ups and downs, have come to know everything about each other, and now we've realized, and have proven that we're going to be there for each other all the time. It's at that point you find it's natural to want to marry that person.
Miko: I just knew that it felt good and [that] we were stable already.
How do you think marriage will change your relationship?
Miko: Well, we're basically married right now. I mean, we already act like it. We are already living together. What we will do now is [slowly move] toward a more independent life with each other. We have plans of moving abroad.
JV: We have been living together for five years so when we get married, it's just going to be a label. What we are looking for is the government's support which isn't even given here.
Miko: That's why we're planning to live somewhere else. We plan to get married in Canada or New Zealand. Not sure yet where we will live but definitely in a place where our marriage will be recognized.
JV: Especially when [we] get older, it's when the [legal] aspect of marriage [will] really matter. In an event of an accident or when you need signatories.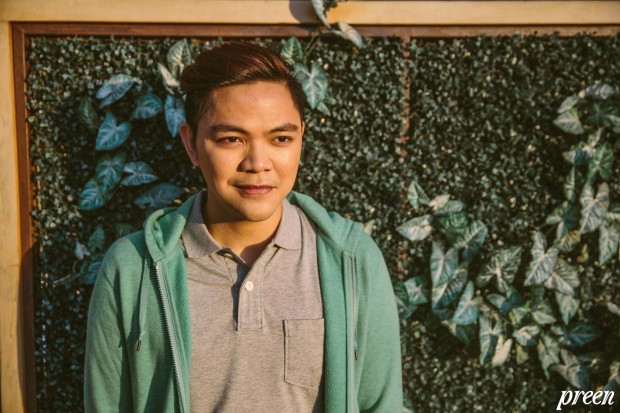 How have the people around you reacted to the announcement?
Miko: We posted about it online. We were really surprised because there were almost 1,000 likes and 300 comments. It's like we did a paid advertisement. It's not even because we [have] a lot of friends. (Laughs) The support was overwhelming.
JV: It's also because of the circle we move in. We've managed to surround ourselves with people who are open-minded and who [don't think that same-sex marriage and engagement] is any different from that of straight couples.
Miko: I was so happy also because his family was so supportive of it. His family is like my family na din. My family, well, I only have my grandmother now.
JV: And she was so happy. I am her favorite. (Laughs) She was like, "Finally!"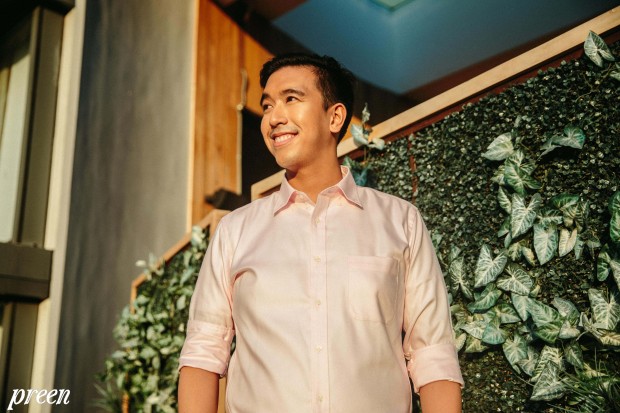 How are the wedding preparations coming along?
Miko: We are not following the traditional Filipino traditions. Masyadong bongga. At the end of the day, not everyone understands what we have. It will just be a gathering of a select few who really love us and understand what we have. We're not going to have an entourage. We're just going to have a simple civil wedding
JV: Yes, we just hope to bring our family along with us when we fly to wherever we decide to get married. And then we'll just have dinner.
Miko: We will have a celebration in Manila. We plan to have it in Tagaytay at Antonio's.
Will you be preparing something special?
Miko: No, but I will be directing my friends [for the food they will prepare]. (Laughs) My dream is that the dessert will be as big as a table.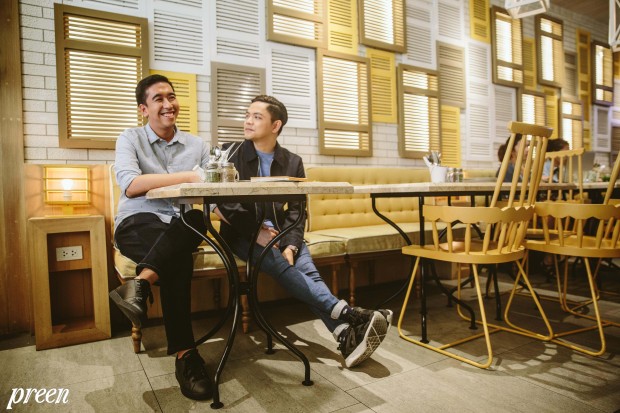 When will the wedding be?
JV: Most likely next year. Not sure what date.
Miko: [It will] depend on what season is best in the country we're going to choose to have the wedding.
Will you have a pre-nup shoot?
Miko: Oh, parang weird. If ever there will be one, maybe something simple. Or maybe just a collection of our photos na maayos.
Are you planning on adopting?
Miko: Yes.
JV: We even thought about it even before the wedding.
Miko: We even thought about the gender and how to raise her. I'll be the spoiler, JV will be the disciplinarian.
 
What are three questions people should ask themselves before getting married?
JV: Are you happy?
Miko: Are you really in love?
JV: And not just movie love, or sex, or infatuation? [Is it] something that transcends the both of you.
Miko: Last would be, do you see each other in your future?
Why do you think marriage is still relevant in the age of online hookups and diversified relationship patterns?
JV: [A lot of those] things are of-the-moment and not long-term. Marriage is long-term and even not just marriage, it's all about companionship and commitment. That's something technology can't replace and won't change no matter what happens.
Miko: When you turn [those apps] off, you'll still look for someone who is always going to be there for you.
Photos by Paolo Tabuena
Grooming by Gia Lalu for MAC Cosmetics