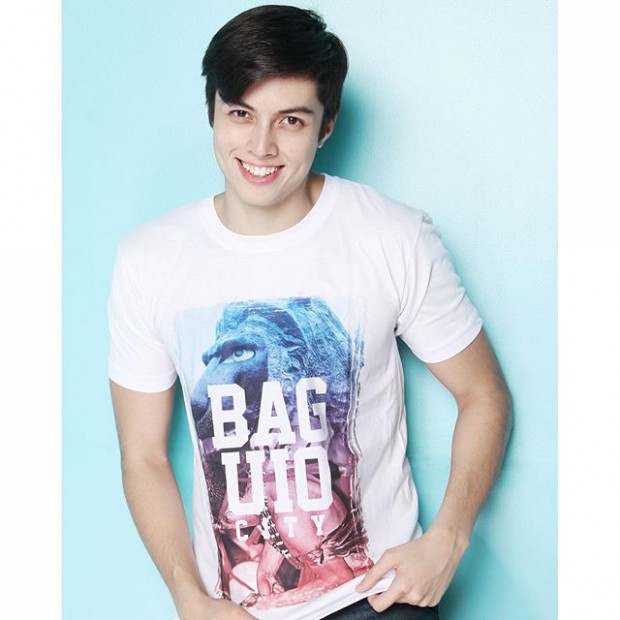 This February, Preen talks about all kinds of relationships and how stories of love don't always follow just one plotline. From fairy-tale romances to overlooked connections, we're hoping to find what makes them all equally special. 
Siblings are the best friends and enemies that we have by default—they drive us insane. But at the same time we just can't live without them because growing up would have been boring. Meanwhile, on another spectrum, there are also the only children.
As someone who experienced being an only child for seven years, playtime was dull at home and I had no one to share stuff with (not counting my creepy imaginary friends) unless we went to family gatherings. But those were only seven short years. Even though that felt like a long time for me, it still doesn't compare to those who have never had an ate or kuya, or younger siblings in the family. How and where do they find that kind of bond growing up?
To answer this question, we asked model LA Aguinaldo who gave us a glimpse into his upbringing as an only child, and how his friendships could easily pass off as biological relationships.
The pros and cons
There's always this notion that only kids are spoiled growing up because they're the only ones that their parents spend money on. While this was true for LA as well, he tells us that there are also downsides to it.
"I was always spoiled as a kid because I'm the first Aguinaldo grandchild. It's good, and sometimes bad because [my parents] always ask where I am or who I'm with," he explains.
LA also notes that if it weren't for his grandma encouraging their whole family to see each other regularly, he wouldn't be close with all of his cousins.
"She would always make it a point to bring us cousins together so we could play even if they just lived 15 to 20 minutes [away]," he tells us. "I have this cousin who's also an only child, and we're like twin brothers because we're born nine days apart. He lives in the US now but we still get in touch. He's like my best friend."
Now, at 23 years old, LA's group of "siblings" has expanded to people he's met in school and his career like fellow models Tommy Esguerra, Richard Juan and Janna Tee, and The Love Club co-member Janina Manipol.
"I love [that] no matter how different we are, we're always similar in a lot of ways. Sometimes we just look at each other or say a certain thing, and we already know what [the other is] trying to say," he says. "Also, I'm glad that I met people in the industry who've helped me succeed instead of see me as competition, and I'm happy that they are also succeeding in their lives."
"We're actually so close that sometimes we don't even need to ring the doorbell at each other's houses. [We just help ourselves and] just eat anything in the fridge or go upstairs to wake each other up," he adds, laughing.
Being a kuya
When we asked him if he ever sought for an older-sibling figure, LA tells us that he could never find one that fit the part. That's when he told himself, "I had to be the person I'd want to look up to. I'll just try to be my own biggest role model."
As he told stories of how he would give helpful advice to his cousins, friends ("Whenever they do something wrong, I'd build them up instead of tear them down") and fans, aka members of the LA Army, it definitely showed how LA grew to be the brother and best friend that people, unexpectedly, just wanted to meet and hang out with. Just like him and his closest cousin.
"I have this fan in Iloilo who wrote, 'I have this wish to have an older brother,' and she kinda found that in me because of how I interacted with them on Twitter and Instagram. When we finally met [during a mall show meet and greet,] she said, 'Kuya, it's me! Can you call mebunso because my family never called me that,'" he recounts. "[It was heartwarming] because she only wanted to be called that, and just wanted to find a kuya."
The way we see it, as time went on, it definitely wasn't about searching for siblings for him anymore. You know the saying "blood is thicker than water"? In LA's case, and many others, it's not always true. Brothers and sisters are not merely defined by blood relations, and family, in general, can be found anywhere. LA may have a hectic life (as pointed out by his mom when we chatted with her during the first day of Madonna's concert), he says that he still tries to catch up with the flood of message notifications he receives from his newfound siblings every day.
We don't blame him though—he's only gained over a thousand of them, after all.
With additional reporting by Olivia Estrada
Photo from LA Aguinaldo's Instagram