If you haven't heard, we've got a pretty exciting weekend lined up. From a music festival to a gourmand market, there's lots to do during the first weekend of March. After a week of office dressing, though, we get that all you might want to do is slip into a pair of cut-offs and head out, but the weekend is glorious! It deserves more from you than a cursory ensemble.
Inspired by Milan Fashion Week, we've put together a list of ways you can upgrade your weekender look to the next level.
Fur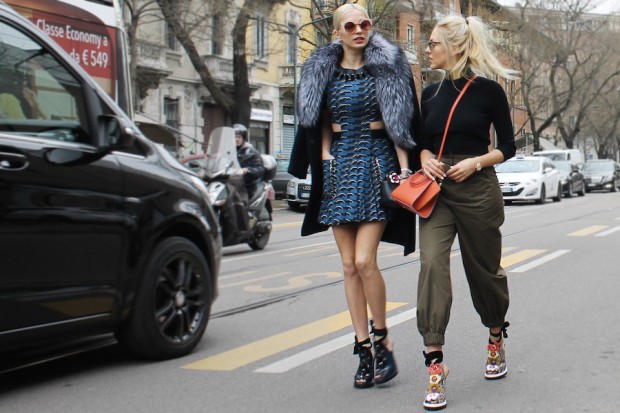 Okay, before you get all worked up—we know that it's hot and that summer is practically here. But have you stepped into a cinema lately? It's hella cold. And based on what fashion show attendees wore on the historic streets of Milano, we saw everything from mink fur to faux fur. Paired with killer heels and vibrant bags, this look is for when you want to make a statement.
Denim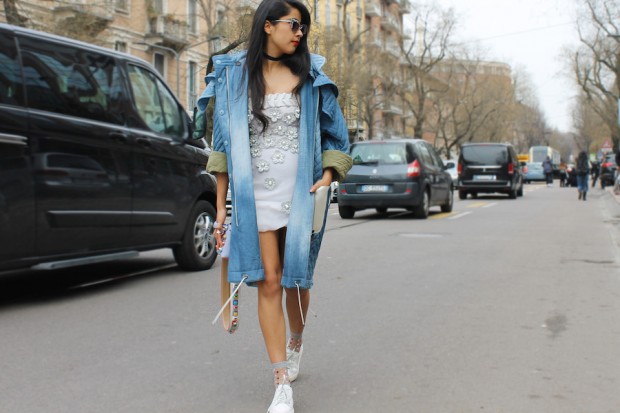 Sure, we all wear denim, but pay particular attention to the light wash type. Also, look beyond your usual cut-offs and jeans. We're loving this all-weather down jacket in denim material—it's chic, keeps you warm, and protects you from the sudden downpour of rain.
Prints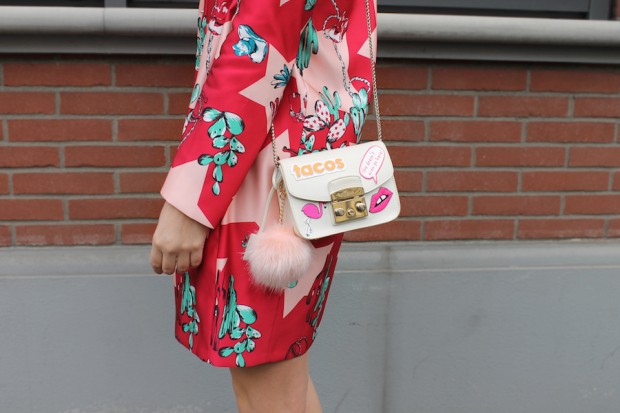 We know how this works: the bolder the print, the better. Make it even more fun by adding another print, other textures, or even some bold graphics! If you're heading to a music festival this weekend, this will be a cute look to dance around in.
Color pop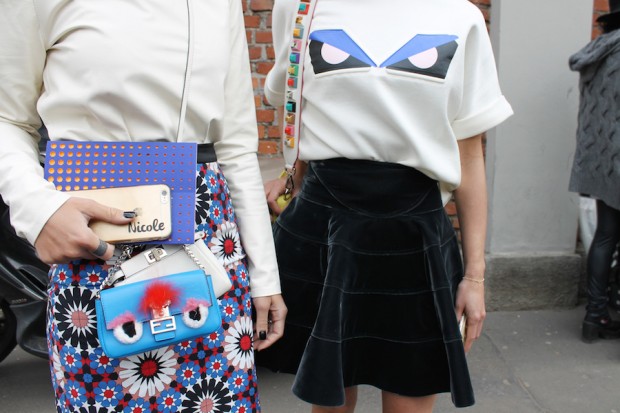 If there's one thing we learned from Brad Goreski's book, Born to be Brad, it's that a basic neutral look can go from dull to eye-catching by incorporating a pop of color to your outfit. Go bright, go crazy!
Photos by Melo Albert