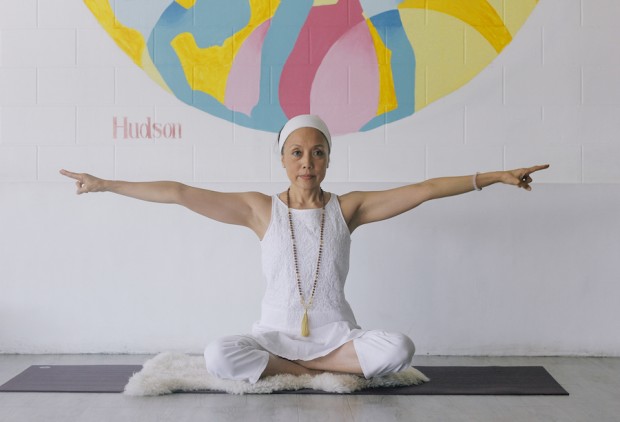 This month, we here at Preen are determined to work on our fitness. Be our witness (see what we did there?) by checking out our motivational #fitspo stories on new workout routines, the low-down on healthy eating, and the latest in athleisure every week—you know, just about everything you need to get those pulses racing.  
It was, in my head, one of the most unusual yoga classes I had ever attended, beginning with a discourse on the significance and meaning of the full moon, followed by some astrological trivia, and then chanting.
It's not exactly what you'd expect of a typical yoga class, but the results, to be felt almost immediately, are also not quite like any other. The exercise merges yoga postures with meditation, breathing exercises, and incantations. You will be asked to hold your breath, clench the area near your sex organs, and suspend unique positions. At one point, you will find yourself rocking your body back and forth, moving your butt up and down while standing on tip toes, all while focusing your gaze on the tip of your nose (and not to be embarrassed when it seems like you're cross-eyed). You will end the class in meditation, lying on your back for about five minutes while the teacher walks around the room striking a gong. But these seemingly odd exercises are actually a practice that cleanses your mind and body.
Kundalini refers to the energy that is pent up at the bottom of your spine. And by practicing the techniques taught in this class, you are awakening this life force and making it flow to the crown of your head, releasing it at higher energy channels in the body. At Life Yoga Center in the Fort, where classes are available once a week, it is referred to as the Inner Glow class—a beauty yoga designed to arouse a healthy outer radiance by purifying from within. And this purification process will surely be felt.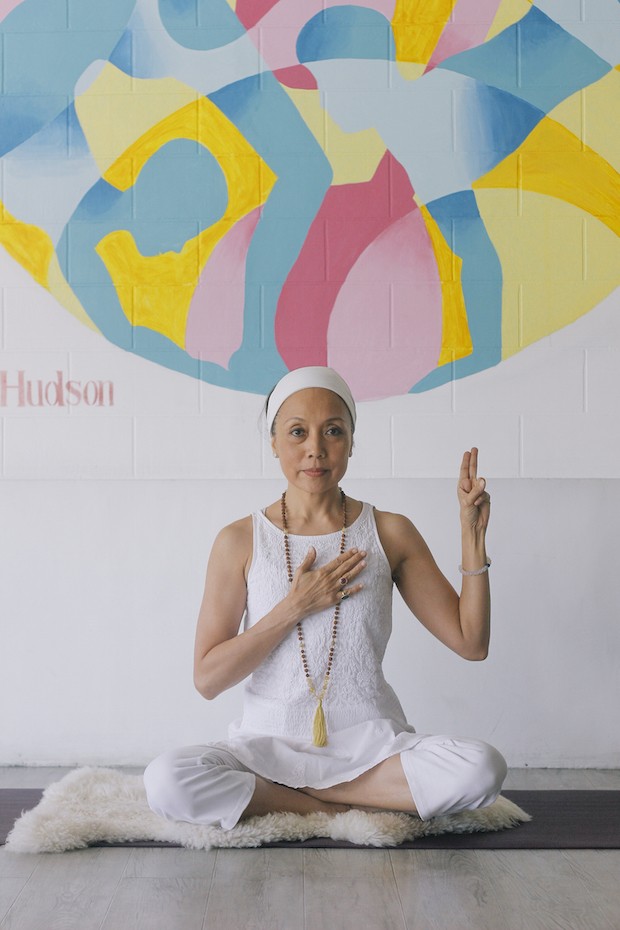 In the middle of the class, during moments of stillness when you are asked to meditate, this is where you begin to feel the energy surging within—a subtle vibration will engulf your body, as if you're floating on the surface of a calm sea. It's a delicate out-of-body experience unlike any other. Remember that gong I was saying that the teacher plays at the end of the class? It's my favorite part—the melodious striking of the gong sending soft waves through my body. After one class, you'll feel lighter inside, with a more positive demeanor. You feel relaxed in a way that isn't just on the surface, and this feeling, they say, can last for almost a week.
Rosan Cruz, who is the instructor of the Kundalini class at Life, maintains a fun and ethereal vibe in the room. Her instructions are conversational, and she encourages everyone to smile. Music is also a big part of every session, since you meditate to some soulful, pop mantra-filled tunes playing in the background. If you're open-minded and looking to expel not just the fats from your body, but also the impurities of the mind, then sign up for Kundalini class. I'm a believer.
Life Yoga Center. Eight Forbestown Road, Burgos Circle, Bonifactio Global City. (02) 886-7500. (0927) 692-1199. For more information, e-mail [email protected] and visit their official website.