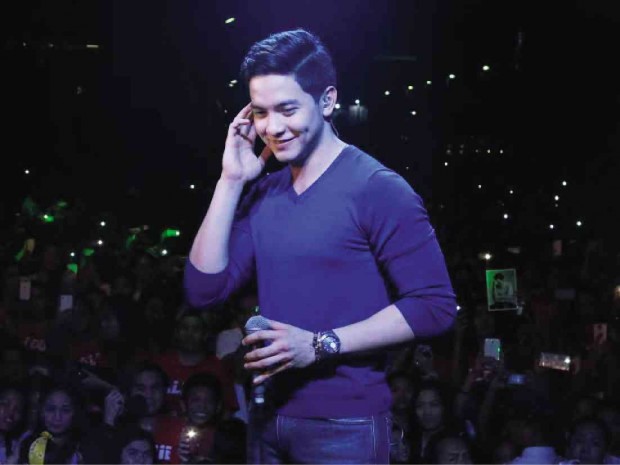 Last Friday, everybody's favorite dimpled #bae Alden Richards and his assistant got into a minor car accident. When news of this surfaced, his fanbase probably went nuts and flooded him on social media which prompted him and his dad to tweet that he was fine and unhurt. After all that, you'd think his fans would breathe a sigh of relief now that Alden is safe. But no, some of them don't seem to trust Alden's driving skills and now, they really want him to be careful by telling him he needs to stay away from the wheel.
Bandera reports that netizens are calling Alden "accident-prone" on social media because this was reportedly not the first accident the actor has been in and are strongly suggesting that he gets a personal driver. "He shouldn't be driving then. Kawawa rin naman yung sapassengers sa car in front. [Pwede] ka ma-whiplash niyan [kung] malakas ang impact (It seems unsafe for the passengers sitting in the front seat. They can get whiplash if the impact was strong)," a fan said.
Another wrote, "Though (sic) I know how you love driving. Sabi mo nga, it is your therapy. However, given how toxic your workload is, you might as well take the back seat."
We don't blame them for looking out for dear Alden, and we also won't be surprised if any of his fans try to apply as his personal driver. For now, to prevent him from getting into further accidents, maybe he should stop daydreaming about the first kiss he shared with Yayadub over the weekend.
[
Bandera
]
Photo courtesy of Inquirer.net