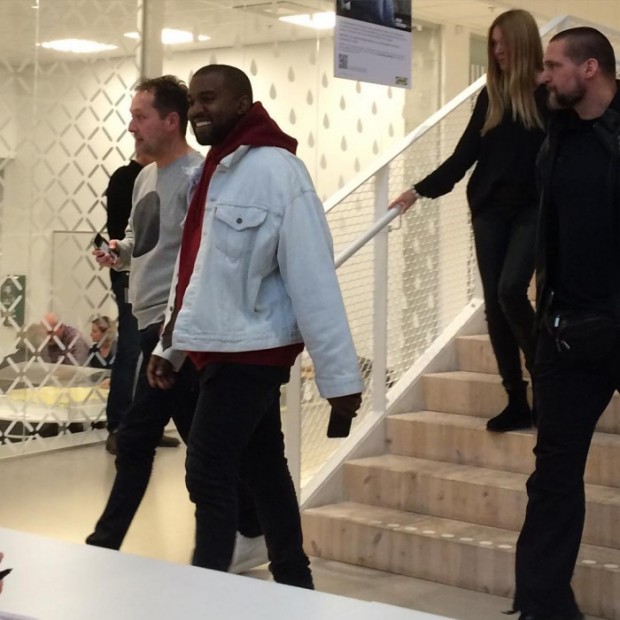 Kanye West was recently spotted inside the Ikea store in Sweden, and usually that shouldn't be a big deal, right? No. Not when it seems that he wasn't there to simply buy furniture for his home. Well, maybe he was, but there was definitely more than that. Ikea's project leader for interior design, Emma Johansson, posted a photo of Kanye touring the store with a huge smile.
From what we've heard, one of the spokespersons of Ikea dishes out a rumor that he was there to discuss a possible design collaboration with the Swedish interior design and furniture store. I mean, why not, right? His collab with Adidas came out great, so why not get into interior design as well?
Here he is! @IKEA source (not the photographer) tells me @kanyewest is there to discuss design collab pic.twitter.com/qI1eONxD9K

— Max Jedeur-Palmgren (@maxjedeur) March 8, 2016
Since there are no concrete details about this yet, let's wait and see what Kanye has up his sleeve. You know the man, he has lots of surprises—like lyrics that diss T.Swift to random rants on his Twitter account. Maybe next time people will line up for couches designed by the rapper and not just his famous sneakers.
[
High Snobiety
]
Photo courtesy of Emma Johansson's Instagram account.