During Earth Hour last Saturday, Filipino-French artist Olivia d'Aboville created three fabric sculptures made out of recycled silk from Palawan for the pre-launch of H&M Conscious. One pin after another, wave-like images that resembled hazy corals under the sea emerged on the canvases—a showcase of how sustainable materials can be created into something eye-catching and beautiful.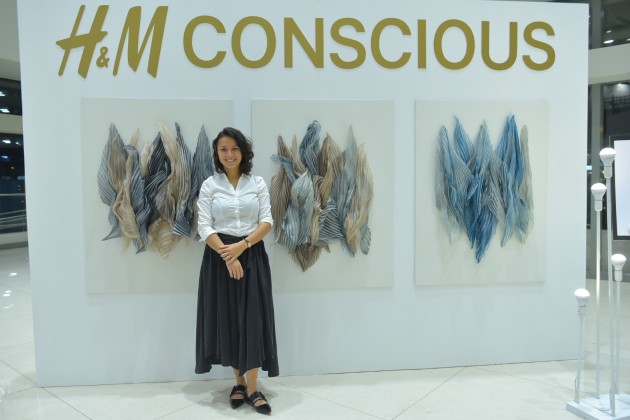 Following this theme, H&M came up with the Conscious Exclusive Collection, which features clothing made with environment-friendly materials, and also includes few pieces with art from the Musée des Arts Décoratifs in France printed on the fabric. There are pieces that can be used for any occasion like the Amour Blouse crewneck (P2,290) made of tencel and nylon which you can wear to a casual lunch. As for sophisticated events, one can opt for flowy numbers like the Pandora Dress (P10,990) which is made of organic hemp and silk.
We also got a peek of some of their stand-out pieces at the pre-launch like the silk Ambrosia Dress (P6,990) which is designed with Sandro Botticelli's "Three Graces," and the oversized Carmen Jacquard Coat (P9,990) made of recycled polyester, silk, polyamide, and metal fibre, and has intricate 18th century patterns.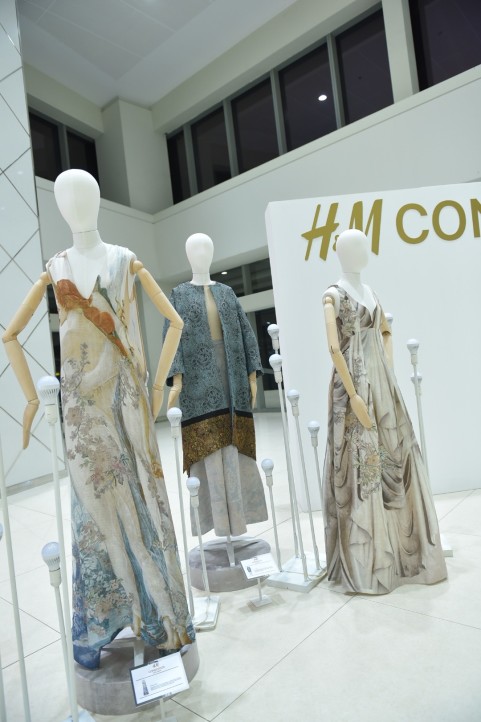 Within that little glimpse of H&M's Conscious collection, you can't even tell that they're made of recycled materials―it's a transformation of something once deemed useless into something wearable and elegant. Just like Olivia's fabric creations, they look carefully-made to the last stitch and timeless just like the art they're showcasing. This is also one of the many creative ways people can contribute to the environment. After all, who doesn't want to wear something with the empowering thought that you're potentially saving Mother Earth? If this is where the future of fashion is headed, then we might as well welcome it and embrace it with open arms.
H&M Conscious will be exclusively available at SM Mega Fashion Hall starting April 7. To see more of the collection, click through our slideshow!
Photos courtesy of H&M