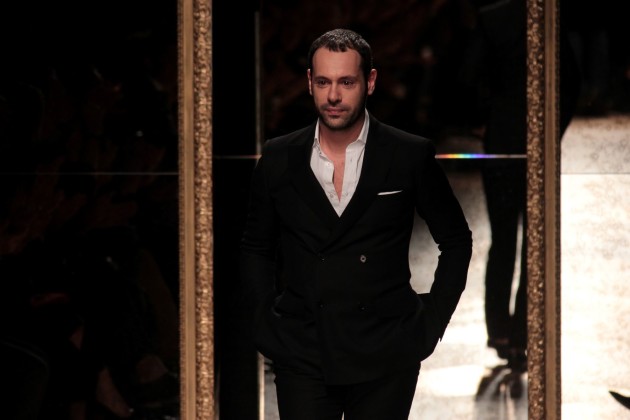 Another sad day in the fashion world as Salvatore Ferragamo just announced that Massimiliano Giornetti is leaving after 16 years of working with the label, and joining the list of creative directors like Raf Simons and Alber Elbaz who have left major fashion houses.
Ferragamo chief executive officer Michele Norsa tells WWD that the exit is a "natural evolution, after a long-lasting and profitable collaboration."
Massmiliano joined the Italian label in 2000 as head of design for men's wear. He was later promoted to overall creative director in 2011 after a women's collection for fall 2010. His recent fall fashion show in Milan last February is his last collection for Ferragamo.
Michele says that the fashion house will "revisit its approach to creativity" on designing the brand, and will rely on their in-house creative team made up of "many young talents."
Meanwhile, there's still no news as to who will be the new creative director of Ferragamo. But if we were to take their word for it, we're sure their in-house team will do a great job with the brand's design. We also wish Massimiliano the best of luck with his future endeavors.
[
WWD
]
Photo courtesy of The Skinny Beep