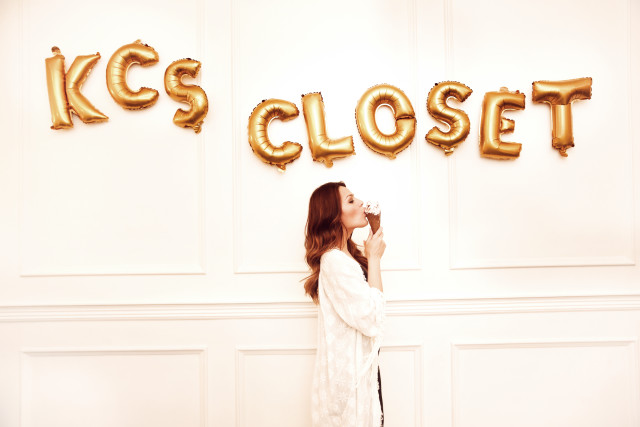 Birthday gal KC Concepcion has been sharing a little bit of her closet for years to let go of her pre-loved goodies, but never did she think that it would come to this—a full blown e-commerce site that will help raise funds for the causes she supports.
"It's really a solution to a problem that I had," shares KC when we asked her about her process of weeding through her closet. "You know about the hoarding tendencies that I guess a lot of the people I know have, and I was moving into a new place and saw so many things." And really, we can just imagine how much stuff she has considering her day-to-day job wherein she can't repeat outfits. So what will a girl do to let this all go? Build a dot.com with your friends!
But for KC, this new venture is not just about freeing closet space or letting go of pieces that she doesn't use or wear, it is also her way of giving back. The proceeds of whatever she sells will head straight to her UN World Food Programme projects in Central Mindanao, which she has been a part of for about seven years and counting. She helps gather resources to provide hot meals for students so they go and more importantly, stay in school because most of the time, these hot meals are their only incentives.
As mentioned earlier, she has done this before in smaller scales like celebrity bazaars and even a bidding party on EBay, but she wanted something more sustainable, hence, the launch of KC's Closet. She will be releasing a few more pieces over the next few months, and even teased that a couple of her celebrity friends will also open up their closets and will be featured on her site too! Sadly, though, she won't peep about the names no matter how hard we bugged her so I guess we'll just have to keep our eyes and ears peeled.
KC's Closet officially launched today, the day of her birthday, so you can now freely shop pieces that you have loved and seen her wear. We spotted a couple of Louboutins in there and even a pair of Blahniks, among other things. Get your cards and Pay Pal accounts ready!
Photos courtesy of KC's Closet