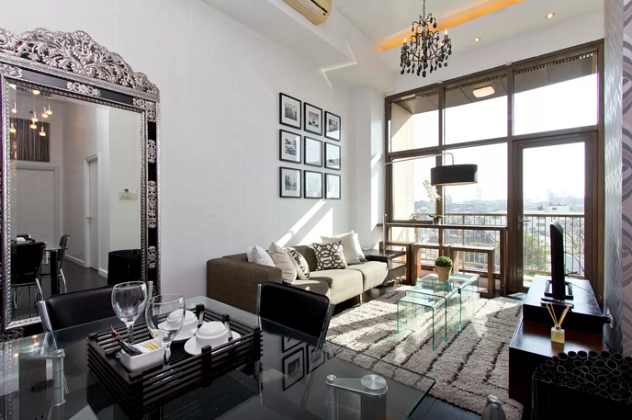 This April, Preen is taking you on a ride. We're all about traveling to escape or even to find that one thing you can never have if you just stay still. From journal entries to travel advice, we've got your ticket booked for a getaway from the everyday grind. 
While a lot of people are going out of town or overseas for their vacations, there are also some who simply cannot get out of the house either because of work and other engagements. But just because you're stuck in the city doesn't mean you can't have a vacation away from home—you can have a staycation with friends and family in the city or in nearby destinations like Tagaytay.
Before you protest that hotels are expensive and whatnot, there are also people who put up their condo units, even houses, for rent on websites like Airbnb. Although we don't have luxurious houses from legendary personalities like Charlie Chaplin and Julie Andrews here, who wouldn't say no to spending a night in a place with hotel-like amenities with a more homey vibe for P2,000 per night?
But of course, if you're planning a staycation, you must also remember these five tips before renting out a place over the Internet.
#1 Carefully read the terms
Each of the listings have specific details like the location, price, number of rooms, how many can stay in one unit, and so on. Before anything else, you must read these before clicking anything so you wouldn't make any mistakes like not bringing enough money because you brought extra people which might cost an extra P500-plus.
#2 Make sure the one you're contacting is legit
You have to verify that the owner is not scamming you, or worse, someone like Norman Bates from Psycho.However, at most times, you don't get to see the host so it's best to rent a place that other people have recommended you and those that have good reviews.
#3 No extra payments
In relation to the previous one, you have to carefully compute all of your expenses, including the additional tax, and make sure that the host will not ask you for extra payments that they did not indicate on their listing. It's also best to have a written contract between the two of you so that there's proof that this is the deal you've signed on to.
#4 Survey if the location is safe
Whether you're getting a place for a simple staycation, or when you do decide to travel in the future, always ensure your and your companions' safety while you're staying there. Are there sketchy roads in the area? Are there any hazards nearby that may become a problem? If you find any feedback that addresses any of those questions, then you have to rethink whether you want that place or not.
#5 Read the website's help section just in case
It doesn't hurt to be ready for the worst case scenario, so you might as well read up on what you can do when you encounter something bad during your stay. Airbnb, for example, tells customers to send photos of any problems at the unit to them so that they can review them and give you a refund if they find anything.
Photo courtesy of Airbnb