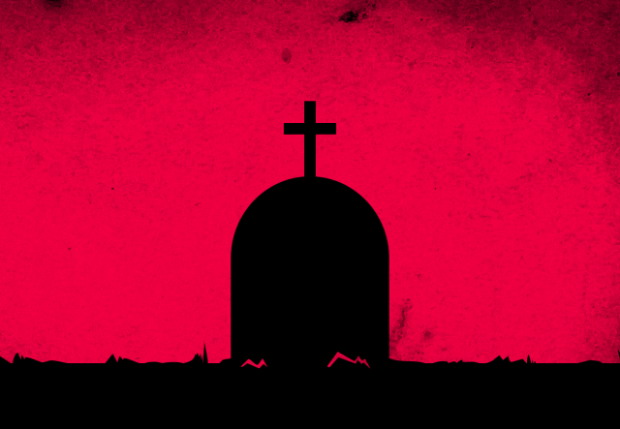 /
This column may contain strong language, sexual content, adult humor, and other themes that may not be suitable for minors. Parental guidance is strongly advised.
Those conservative right-wing nut jobs might have been right about sex being hazardous to your health and well-being after all. Consider this curious news report that surfaced last week, which I mentally filed under "Are You F*cking Kidding Me?"
According to that venerable source of news, TMZ:
"A Georgia man is in police custody after a call was made complaining about a strange assault. 26 year old Tamela Martin called 911 after a man, 19 year old Sean Williams, caused her buttocks to explode during doggy-style sex. According to Martin, when the two were having sex, Williams began to pound her aggressively. Martin says she asked Williams to stop because something did not 'feel right.' When authorities arrived, Martin was rushed to Grady Memorial Hospital."
As Martin described it, 'We was doing it and then he flipped me over and began to tear it up from the back. Asked him several times to be gentle, then I began to beg him to stop. That's when he started going harder. I felt pressure building up in my booty and it felt like my booty was tripling in size, I felt the skin stretching. It was a pain I never experienced.'"
Poor Tamela Martin. All the while she must have felt a massive orgasm building up inside her, only to experience an explosion of a different sort.  Baby got back, and then it all went flat. Quite right, too. What exploded inside were, in fact, implants she recently had surgically inserted into her buttocks.
Sean Williams was still charged with assault apparently because he continued to pound away at her from behind, even after she'd repeatedly told him to stop.
I'm not sure how much research has been devoted to the impact of, shall we say, energetic sex upon implants, be they breast, butt or lip. Perhaps the Kardashians should fund such a study?
Laugh all you want, but for all the glamorous and romantic portrayals of sex in movies, sex in real life is rarely so perfect.  It's oftentimes sticky, clumsy, noisy, and messy.  And sometimes it can be deadly.
There is quite a long list of famous people who have gone out with, well, a bang.  Not all of them were with company, however. Michael Hutchence, the INXS singer, and martial-arts star David Carradine of Kung Fu fame were both found dead in their respective hotel rooms, with rope tied around their necks and genitals. What might have looked like a suicide at first glance may actually have been the fatal consequences of "autoerotic asphyxiation," defined as the intentional restriction of oxygen through suffocation or strangling to heighten sexual arousal and orgasm—hence, the presence of asphyxiation aids such as rope, or a bag of plastic. People who practice this are known as "gaspers."
I can only surmise that the pleasures gaspers experienced—apparently the rush is addictive for those who are so inclined—quite literally took their breath away. Still, it is quite a gruesome way to go.
Vigorous sexual activity has also been known to provoke heart attacks and strokes from which victims never recover.  Such was the case with Nelson Rockefeller, former US Vice-President to Gerald Ford, former French president Felix Faure, and the swashbuckling actor and legendary lover, Errol Flynn. The actor was a player of note, and the story goes that he disappeared into a room on a yacht with a lady companion after a week-long bender and never rose again.
Rockefeller had been enjoying an intimate moment in his townhouse with his aide, Megan Marshack, when he suffered a heart attack and died. The frightened lady reportedly called a friend and both of them decided to do a Weekend at Bernie's, dressing the Vice-President and make it appear as if he had been working at his desk, before calling the police.
Beware the deadly blowjob. Felix Faure's lover, Marguerite Steinheil, could barely move when le président died of a massive stroke, with his penis going into rigor mortis—probably the hardest it had ever been—right in her mouth, as she was performing oral sex on him when he died. So stiff was his member that it had to be severed from her lips; as a result, she suffered injuries of her own. Lockjaw, for one, and shock, not to mention deep and lasting trauma.
Matthew McConaughey's father Jim, it seems, f*cked until he dropped. But his death was not traumatic, wrote his wife—and the actor's mother—Kay in her book I Amaze Myself:
"On Monday mornings, he and I often said goodbye by making love, but one day, all of a sudden, it just happened.  I knew something was wrong, because I didn't hear anything from him. Just nothing. But it was just the best way to go!"
The catalog of deaths and injuries caused by sex is replete with accounts both ridiculous and horrific. There are tales of couples on safari making love in the bush when a lion pounces on them. Or of people being rushed to emergency rooms to remove items stuck inside their orifices—in the '90s, there were persistent rumors of ferrets (!) finding their way into gay men's asses. Less spectacular incidents involve ordinary carpet burns from the friction caused by bodies heaving against rugs, sand getting into crevices when screwing on the beach, cramps and sprains from contorting the body into adventurous Kama Sutra-inspired positions. The list goes on…
So sex kills, sex sells, sex heals, sex thrills.  Is there anything sex can't do?
B. Wiser is the author of Making Love in Spanish, a novel published earlier this year by Anvil Publishing and available in National Book Store and Powerbooks, as well as online.When not assuming her Sasha Fierce alter-ego, she takes on the role of serious journalist and media consultant. 
For comments and questions, e-mail [email protected].
Disclaimer: The views expressed here are solely those of the author in her private capacity and do not in any way represent the views of Preen.ph, or any other entity of the Inquirer Group of Companies.
Art by Dorothy Guya