Milan, Italy just held its annual furniture fair and for this year, the exhibition halls continue to open its doors to welcome more Filipino designers. Think: Manila Fame but grander in quantity and scale as famous brands from all over the world showcase their new collections. Salone del Mobile is a week-long event that becomes a great opportunity to see upcoming design trends and interior styling ideas.
Amid more than 2,100 international brands all spread out in 12 enormous halls are three booths, proudly standing with the Philippine pride embedded on its locally handcrafted pieces.  I was greeted with very accommodating PR staff (which made me feel I wasn't in Europe for a moment) and even met some of the designers for a little chat about their furniture. Two standalone booths were represented by Kenneth Cobonpue and Industria while the other one is composed of other Filipino designers, dubbing the booth as Design Philippines.
Industria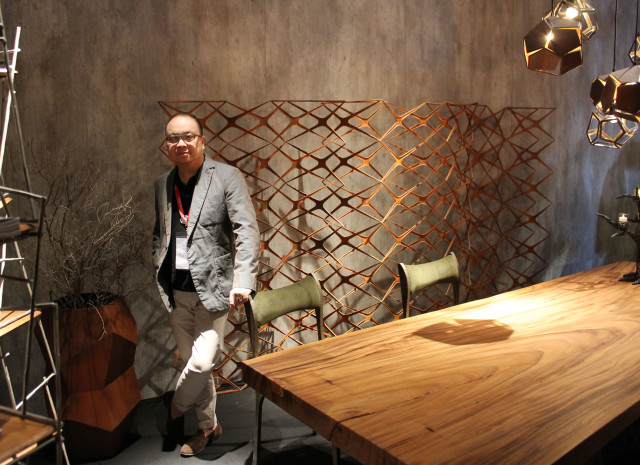 Known for its "Brutalist Boheme" aesthetics, Industria presents new pieces that are forged and formed to mimic a certain warmth and emotion.  Noticeable in head designer Jude Tiotuico's furniture is the presence of oxidized copper, brass, and raw black iron perfectly balanced out with rich textures of velvet and wood. When asked which his favorite pieces are, Jude instantly points out to three pieces: the Hudson side table, Starburst lamps, and Reef metal divider.
Zacarias 1925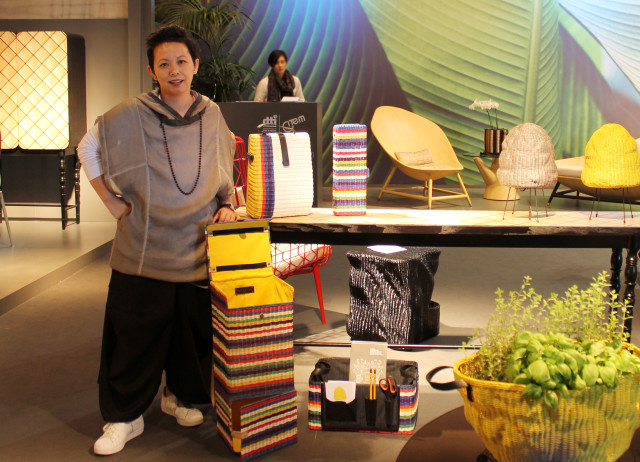 Zacarias has long been a household name for its woven wicker bags and home accessories. Based in Manila, the brand has showcased in Pitti Florence and this year for the first time in Milan. Designer Rita Nazareno explains that some of her home pieces are inspired from architectural sculptures while her bags are anatomically designed to be in compatible with the user's body figure.
Kenneth Cobonpue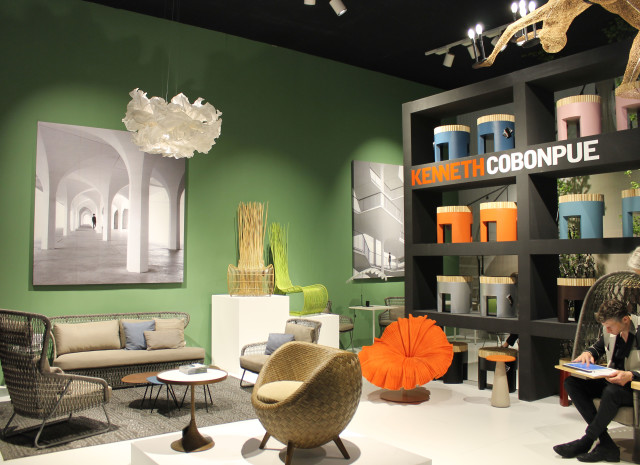 This year, master designer Kenneth Cobonpue launches a number of collections to add to his powerhouse brand. Isabella and Forma composed of sofa chairs, center tables and days beds are new creations designed by famous Filipino designer Budji Layug and Italian collaborator Federica Capitani respectively. Kenneth Cobonpue himself designed a new cocoon chair with a built-in foldable table for when you feel like having your own office by the pool or the garden.
Atelier-A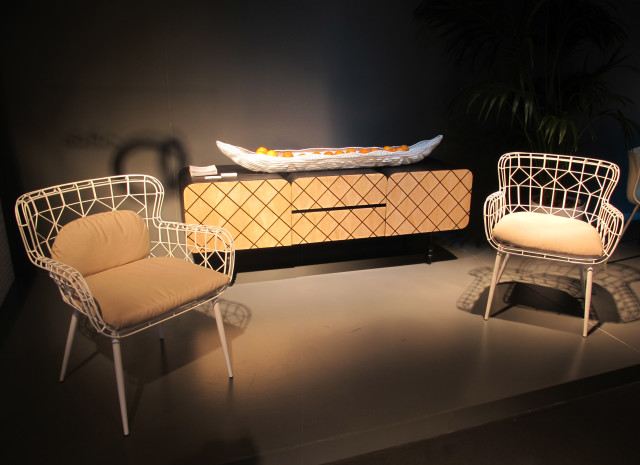 Now with an international studio based in Viterbo, Italy, the Cebu-based furniture and manufacturing company boasts of its woodwork and craftsmanship all honed in the workshop, hence, the name Atelier-A. Designer Carlo Cordaro is keen with details when it comes to his pieces—structural elements are made with dark Philippine mahogany, which are then embellished with handcrafted trims made from natural-toned or bleached fibers.
A. Garcia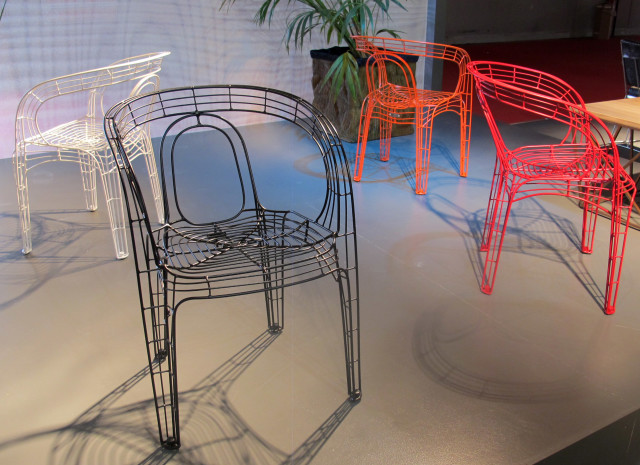 The company started its iconic wire collections in 2006, eventually developing outdoor versions three years later, using polyethylene plastic as a coating for its new line. With superb engineering and imaginative concepts, metal is married with plastic, hence resulting into pieces that assume a lighter and playful character. The company's designers create airy volumes with fine wires used as frames for most of its pieces; vivid colors energize the collections and add vibrancy.
Kristel Blancas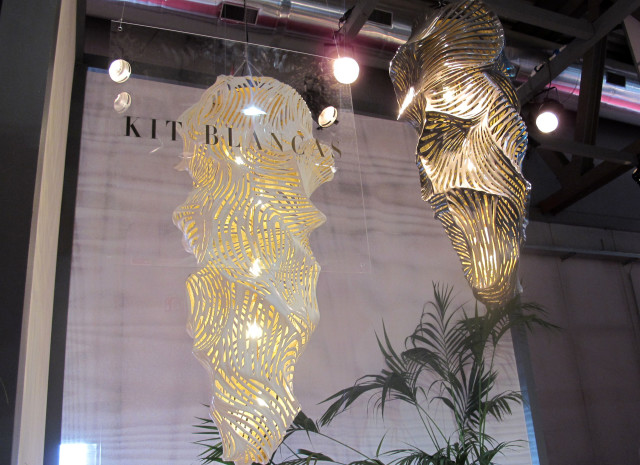 A University of Sto. Tomas (UST) magna cum laude alumna, Kit Blancas is the 2015 Red Box Project Design Talent grand prize awardee, and this year she is presenting her acclaimed entry, the Bahandi lighting collection in Salone del Mobile. Bahandi is a Cebuano term that means "treasure," a thoughtful tribute to the Philippines' vast and rich underwater seascape. The lighting series evoke the ocean bottom's rock and shell formations, with the designer choosing resin to breathe life to her poetic imagination.
Maze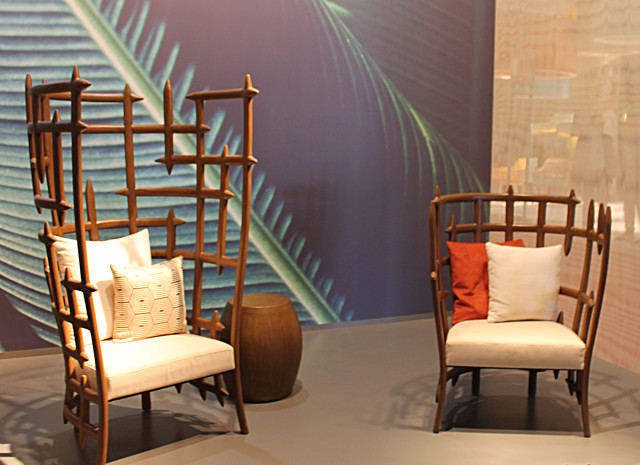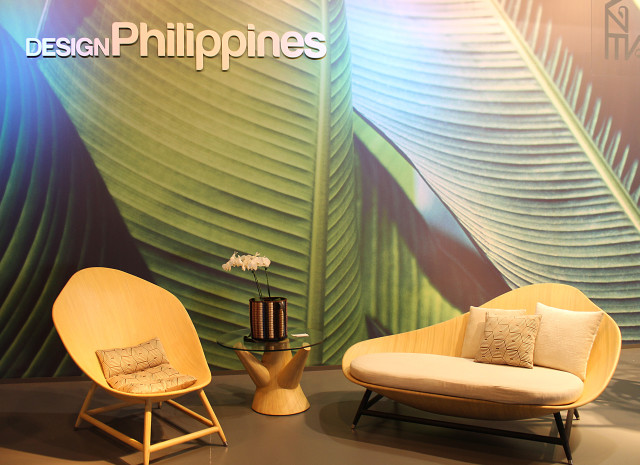 The company is presenting several pieces designed by Joseph Rastrullo and Carlo Tanseco with both designers exploring Permacane's® applications. The proprietary material is used as surface cover for the narrow spindles of Carlo's vortex chairs, and as smooth claddings for the expansive planes of Joseph's Esther table and Manolo lounge.
Mirei Ong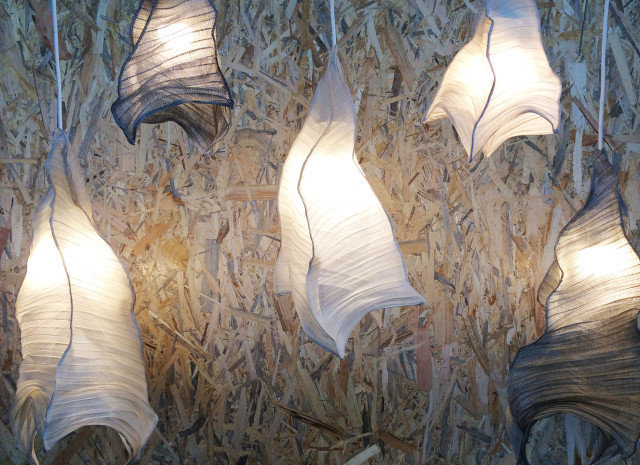 Another young addition to the creative roster is Mirei Ong, daughter to famous designer and entrepreneur Ditta Sandico, is making a brand of her own as she launches her own design of lamps which carry that vernacular, industrial hybrid vibe. Named as "Phantasma," her lamps possess lightness and transparency, resembling spirits that float in the air. One special feature of her lamps is the incorporation of made-in-the-Philippines banana-abaca fiber from Catanduanes.
Photos courtesy of Melo Albert and Dania Flores