How do you take a commonplace dish such as chopsuey and make it exciting once more? How does the humble bangus become as decadent as a piece of prime steak? These are the questions that were asked and also answered as we found ourselves in Toyo Eatery one hot Thursday afternoon.
Toyo Eatery is chef Jordy Navarra's newest baby after his success with Black Sheep. A Spartan set-up with bare concrete walls and an open kitchen, Toyo Eatery is all about the food and won't take anything from the hype. The result is an interesting play on our tastebuds with remixed Filipino classics and a somber dining experience.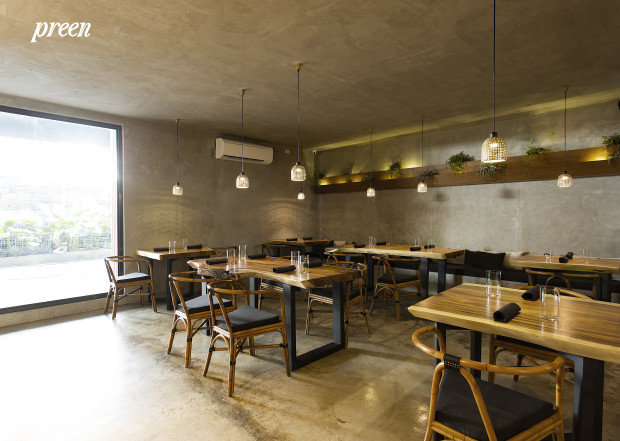 Food
At Toyo, the menu offers only a few options. There is the Tasting Menu (P2,999) which consists of a seven-course meal and a Set Menu (P1,000) which consists of a full five-course meal. A few ala carte dishes are thrown into the mix such as the oysters from Aklan served with cucumbers, basi, and lime (P380) which is served on a bed of corals. A fitting fare for the summer, the oysters are fresh while the combination of basi, lime, and cucumber provided an interesting interplay of sweet and sour flavors.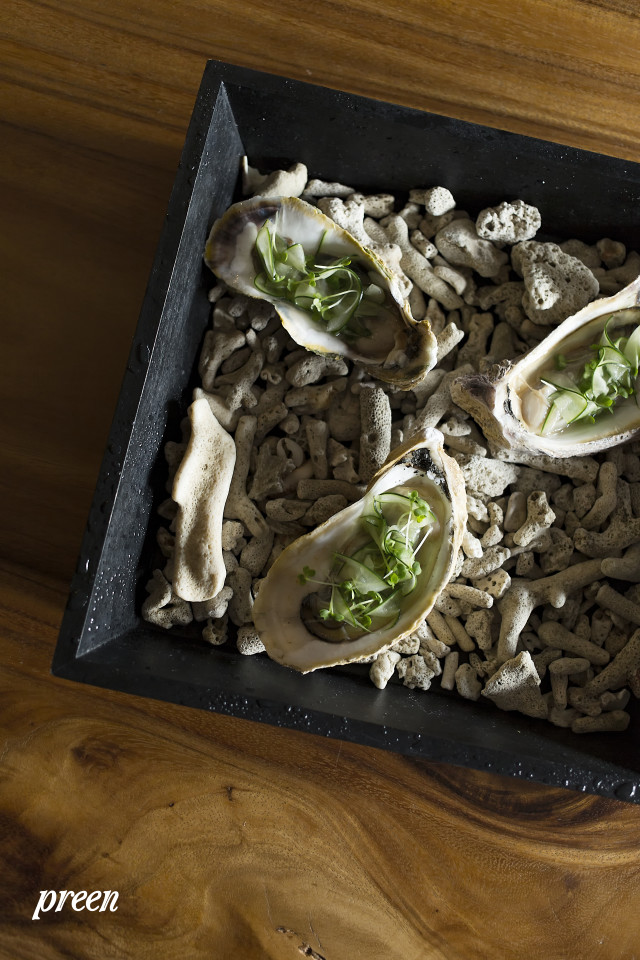 Next up, we got to try Garden Vegetables. An entrée for both menus, this small little wooden bowl contains all 18 vegetables in the song "Bahay Kubo" (Go ahead, sing it to figure out what they are). Unlike the usual chopsuey though, this bowl contains different ways one can serve every vegetable. Some are pickled, others are candied or dehydrated, while the rest are sauteed or charred. Topped with powdered eggplant and peanuts and a fresh mustasa sprig, it was a treat for a veggie lover like me and might just even make a convert out of a vocal carnivore.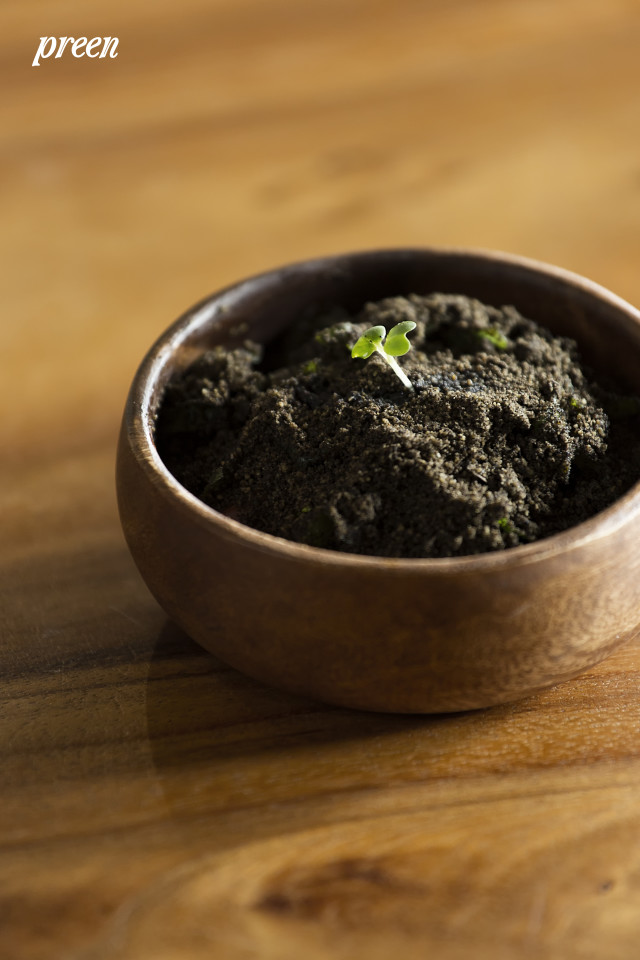 For the main course, we were served the Grilled Belly and Loin of Bangus with Toyo Eatery Silog. This seemingly simple dish stars a slow-grilled bangus which explains the beautiful brown color and the soft, moist meat. It's nothing like the flaky and white bangus you're used to. The dish is made extra rich by the bangus jus, a sauce made with the other parts of the fish simmered over a long period of time. The silog is also a standout with sticky rice, egg, tuna roe, crispy garlic, chives, and bangus skin.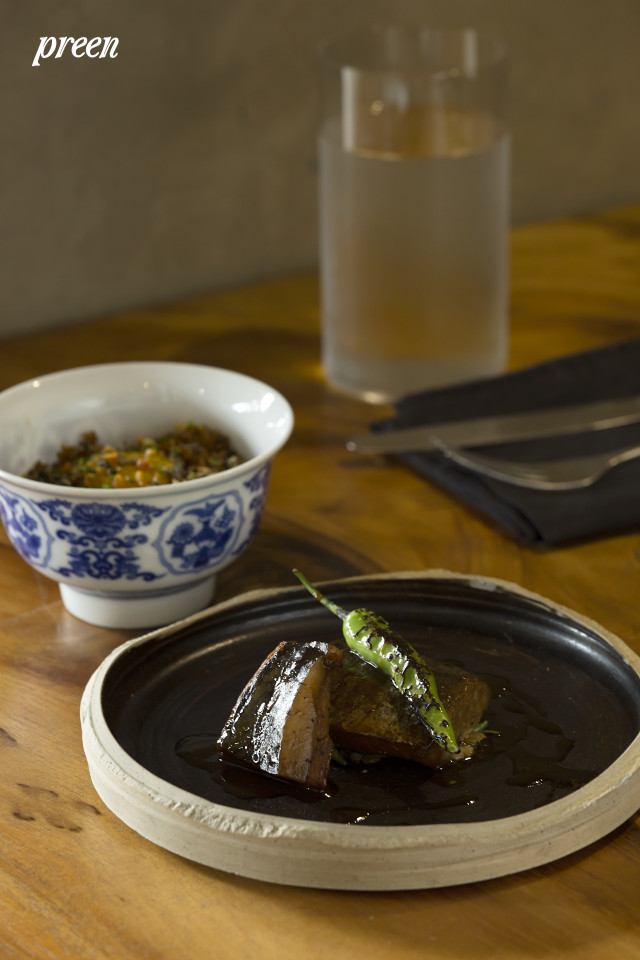 When it comes to dessert,  you get two pieces of soft Cassava Cake with an exterior torched to perfection. Once you bite into the cake, a soft crunch touches your tongue followed by the moist cake that tastes like cassava cake done at home, only better.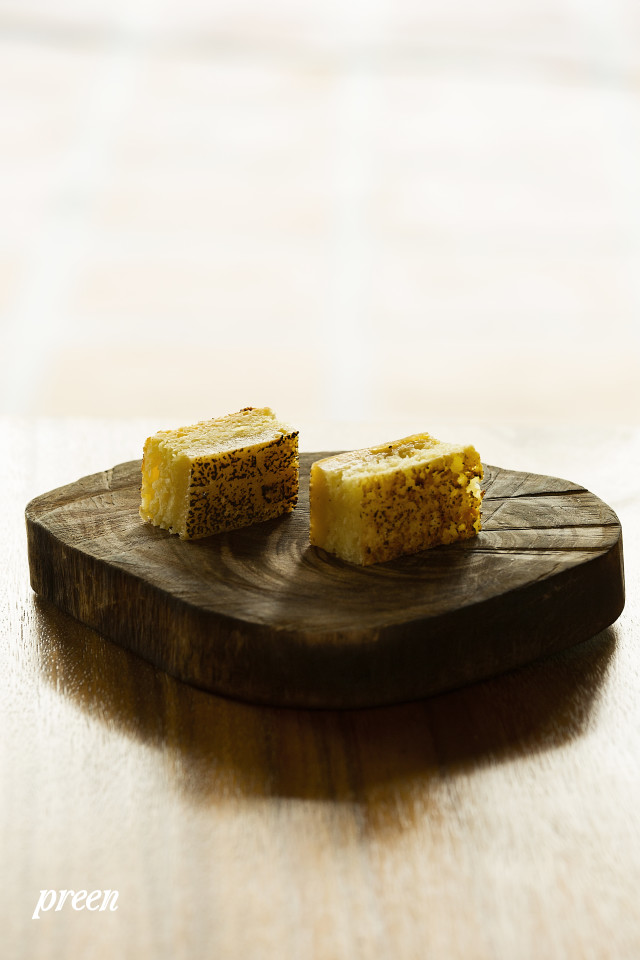 Another dessert selection are the Dulce De Leche Bonbons which is the closest Filipino adaptation of salted caramel. Three little spheres coated with cocoa powder contain a sweet caramel filling made salty with some patis. Yes, fish sauce which makes it quite a good palette cleanser. If you need a little more chocolate, you are free to munch on the bitter cacao nibs on which the bonbons are served.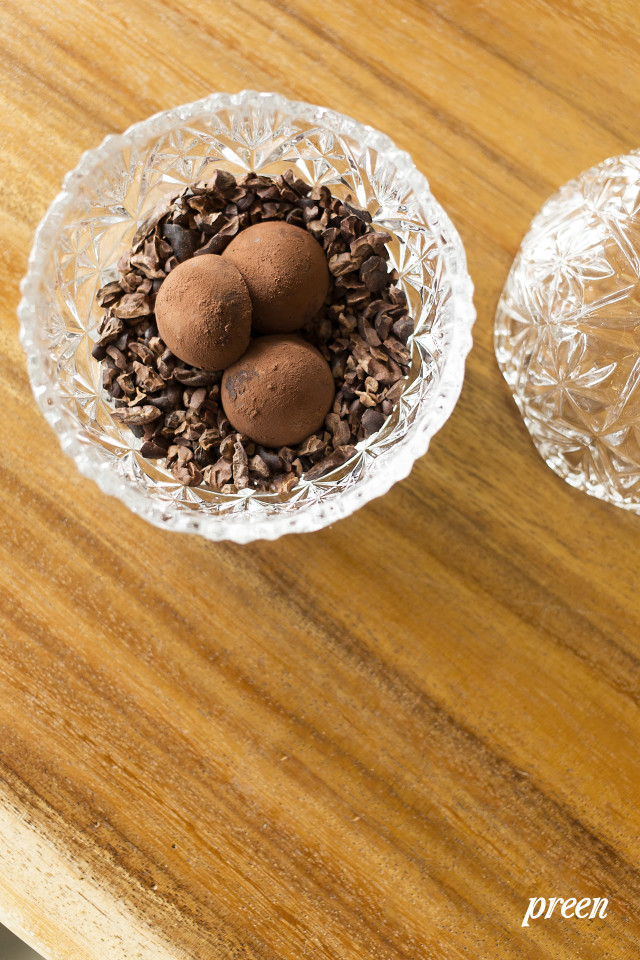 Price
No doubt shelling out P3,000 in one drop might be a little iffy to do, especially on a casual night out. However, what I feel you pay for in Toyo is how each dish is simple but very well-thought out. No detail is left to lazy sensibility. The results of which are delicious renditions of your old-time Filipino favorites—almost like an homage to our local cuisine.
When it comes down to it, the Tasting Menu might be a more feasible splurge for a Friday night out with friends especially if you'd rather skip noisy clubs and ridiculous entrance fees.
Service
As you enter the restaurant, a warm and cheery greeting welcomes you. The staff was very attentive and knew each of the dishes well, they would even take the time to suggest drinks you can have with the course. The wait in between was not so long and gives you ample time to converse with the people you are with. Overall, it was a great experience with the food and the whole service.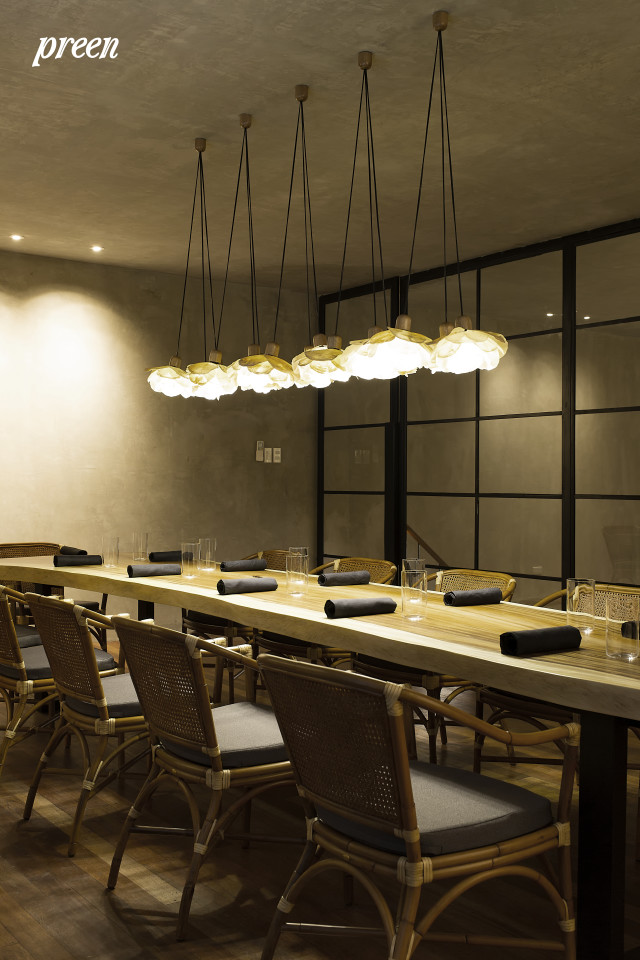 Ambience
The mellow lighting, open kitchen, wooden tables, and the clean setup gives a very casual and homey feel to Toyo. With no dress code and unintrusive music, it's a place to have a good and light conversation with friends or even a date. It also promotes a very relaxed feel as the huge tables that can sit 10 people are communal.
Problems
If you're a picky eater, you might have a hard time choosing what to eat given the little options. You may also find the place a bit too packed as we've been told that it has been quite popular with the working crowd looking for a good dinner place. The trick is to book your reservation either early like 6 p.m. or if you're coming in late, best to go for a slot at 9 p.m.
Toyo Eatery. The Alley at Karrivin Plaza, 2316 Pasong Tamo Extension, Makati City. (0917) 720-8630. Open from Tuesdays to Saturdays from 6 p.m. to 11 p.m. For more information, visit their Instagram page.
With additional reporting by Jacque De Borja
Photos by RG Medestomas