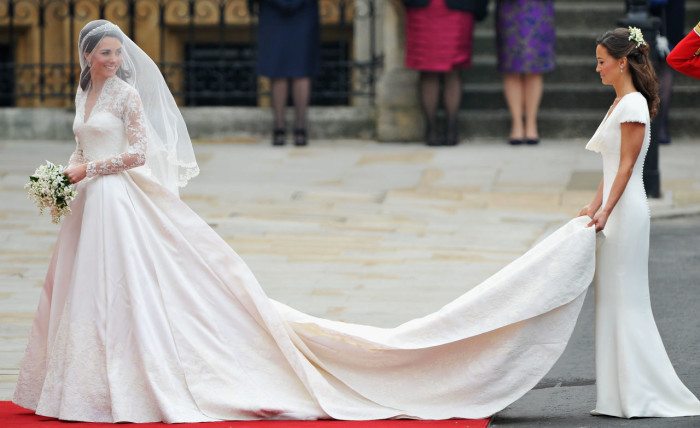 British fashion house Alexander McQueen is being sued for allegedly taking and copying the designs of Christine Kendall for a wedding gown. And we're not just talking about any other dress, its Kate Middleton's wedding gown from five years ago that was designed by creative director Sarah Burton.
Christine Kendall filed a case with London's Intellectual Property Enterprise Court, saying that the famous wedding gown worn by the Duchess of Cambridge on her wedding day featured similarities to the designs she submitted when the palace had an open call for designers back in 2010. Christine even claims that she got a thank-you letter from the office of Prince William and Prince Harry after submitting her designs.
WWD reports that the British fashion house was "utterly baffled" by this claim and they have no plans of backing down. "Sarah Burton never saw any of Ms. Kendall's designs or sketches and did not know of Ms. Kendall before Ms. Kendall got in touch with us—some 13 months after the wedding. We do not know why Ms. Kendall has raised this again, but there are no if's, buts or maybes here: This claim is ridiculous."
Yikes! Now let's wait and see how this wedding gown drama will pan out.
[
Refinery 29
 and 
WWD
]
Photo courtesy of Cosmopolitan UK/Getty