In this day and age when people communicate via text and social media, it's pretty hard to express yourself. Thank the heavens for the wide variety of emojis we have, and now it's just about to get better with a new set designed by Starbucks. Think: Lattes, unicorns sipping coffee, and more but in tiny form.
The Starbucks emoij keyboard is available through the Apple App Store and Google Play Store and it's super easy to install—you'll be able to send Frappuccino emojis in a jiffy! Now it won't be too hard to express yourself when you want to have a coffee date with a friend.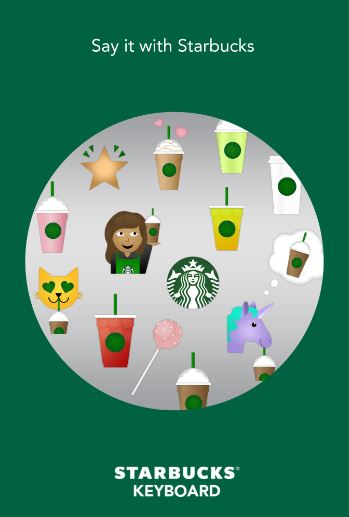 We think this will liven up our current chat apps and we're looking forward to the release of more emojis, because we just can't get enough.
[
Eater
]
Photo courtesy of Rise