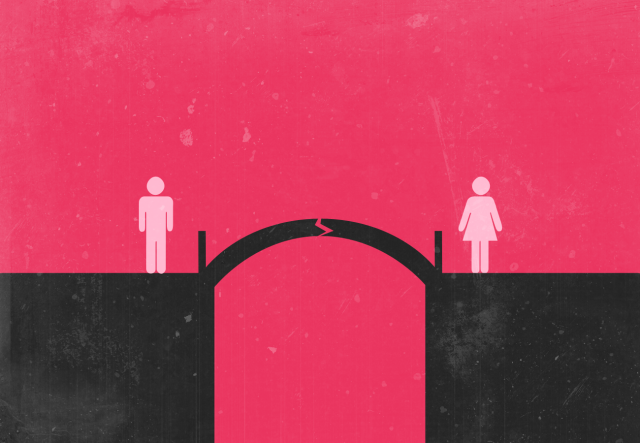 Every week, Preen tackles motherhood sans the rose-tinted glasses. Our columnists L. Juliano, Marla Darwin, Monica Eleazar-Manzano, and Rossana Unson tell their personal experiences like it is—at times frustrating, oftentimes confusing, but always enlightening.
I wish I took it more seriously when I was told our marriage was going to change drastically after having a baby.
I was warned that our dynamic will shift and we will have to learn how to adjust and communicate differently.
The longest stretch we've been away from each other is two days. And before our baby arrived, both of us spent a lot of time at home together. We ran our graphic design business together out of our apartment and my husband had a part-time job teaching. This was such an idyllic situation and a privilege I never took for granted. We always had time for each other.
But expenses for two people are vastly different from expenses for three. My husband dove right back into the work force full time two months after my daughter was born. Our schedule began to look like most other families even if I still worked from home.
Baby and I kiss him goodbye in the mornings and we get on with our day. Once her yaya leaves in the afternoon, my daughter and I keep ourselves busy until my husband comes home at around 7:30 p.m. We let him get settled in, I hand her to him, and I set the table for dinner.
What follows is usually a blur of taking turns eating and putting our daughter down to sleep. If it's a particularly exhausting day, we pass out the minute the baby is comfortably deep in REM.
We don't really have the luxury to talk anymore. Sure, we have weekends but they are also a circus of social commitments. I'm sure you've heard this out of every new parent's mouth, but it's incredible how a little human just sucks oceans and oceans of your time. And just like with any humongous amount of volume, the pressure builds up.
My husband and I had to learn how to resolve conflicts under 15 minutes, sometimes over the phone. We also got introduced to the wonderful world of arguing while your baby is babbling and oblivious in your arms.
Some people advise for new parents to make time for sex, but I always found that advice overrated. We're the sort of couple that needs intimacy in order to want sex instead of the other way around. We would take intimacy over sex anytime.
Our new addition to the family created this one immense universe, but at the same time, it pushed my husband and I far away in our own separate worlds. My experience as a new mother propelled me into a new level of isolation and loneliness I have never felt before. It's a mix of struggling to make sense of a new role and numerous hours spent alone with a very needy little person who can't communicate very well with you.
In the other side of space, my husband is doing incredible things raising a startup from the ground. I see the excitement and glee in his face whenever his team has a breakthrough and defeat when they hit walls again and again. He's found meaning in his work and is motivated by a powerful desire to provide for his family. It's just too bad that his wife dozes off when he tries to explain all of this to her.
Both of us are coming from places that desire so much affirmation but what happens when you struggle relating with each other and speak different languages now? Even if I manage to accomplish something gorgeous and breathtaking with my work for the day, my highlight is still finding a chunk of undigested avocado in my daughter's poopy diaper. That's what motherhood did to me. I can't even begin imagining what fatherhood has done to my partner.
We've found ways to squeeze in pockets of conversation these days. Pushing our daughter in her stroller allows us to catch up with each other. Babywearing her during errands gives us enough time to crack jokes and debate the merits of buccatini versus spaghetti.
In the middle of one of our arguments, my husband begged me to consider mourning with him, that season in our life when we swam through oceans instead of being weighed by them.
I wasn't ready to accept it then but I think I'm getting there. We just need to find a new way of swimming together, this time with our guppy.
Disclaimer: The views expressed here are solely those of the author in her private capacity and do not in any way represent the views of Preen.ph, or any other entity of the Inquirer Group of Companies.
Art by Dorothy Guya