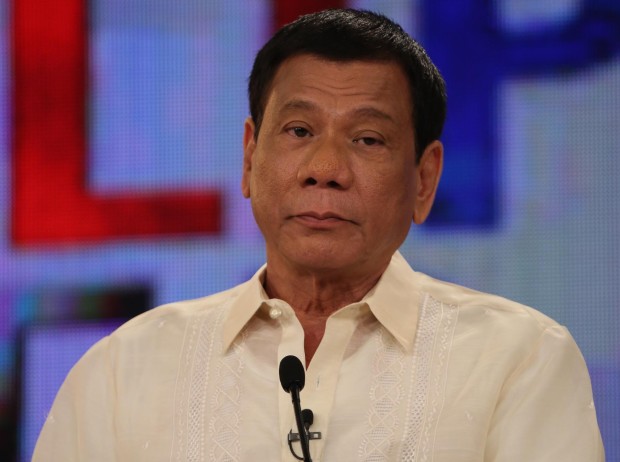 By the time you're reading this, the counting of votes would have been over―or at least nearly for some―and Davao Mayor Rodrigo Duterte would have been named as our new president. And it's undeniable that a lot of people are having difficulty accepting that fact because of, well, his tough-guy reputation and other negative things connected to him.
Meanwhile, there are also people who seem to have come into terms with it, and are figuring out what to do.
Believe me when I say that the latter somehow surprised me when I saw people posting about it on social media last night, especially coming from those who do not support him and his platforms since day one. This is not a sign of giving up and passively accepting the results, though. This simply means that people are respecting the majority's decision while still hoping for something better under this new administration.
In other words, doing as you do in a democracy and doing your part under a new leader.
Yesterday, Duterte called on to his fellow candidates for friendship and to "begin healing" once elections are done. Later that night, the mayor would receive a call from presidential candidate Senator Grace Poe, who was in third place at the time, telling him that she's going to concede from the race.
"Binabati ko si Mayor Rodrigo Duterte at ipinapangako ko ang aking pakikiisa sa paghilom ng ating bayan at pakikiisa ng ating mga kababayan tungo sa patuloy na pag-unlad ng ating bansa (I congratulate Mayor Rodrigo Duterte and I promise that I will lend a hand in healing our nation and our people towards the improvement of our country)," Grace said in her presscon, adding that she's simply giving way out of respect for the man.
And just a few hours ago, second-placer Secretary Mar Roxas also conceded, saying, "Your success is the success of the Filipino people."
Grace and Mar are just some of the many people who have given their trust to the new president to run the country. They have accepted that this is what majority of Filipinos voted for. They didn't protest or anything, which is a surprise considering that most elections I've witnessed aren't complete without someone calling foul somewhere.
And like Grace and Mar, shouldn't the people put in the same trust and also bring about change by giving the new president the support he needs? If they could do it and recognize that their run was over, so can we. No point in throwing more shade, right? We all know how it distracts us from the real issues at hand.
To quote a Twitter post I saw earlier, "Don't let that fear become anger. Don't wait until he makes a mistake, but instead, help him avoid mistakes… Ask yourself this question: [What] can I contribute to make Duterte a great president? Because if he ever becomes a great president, all of us wins; the country wins."
Though, objectively speaking, I hope he doesn't disappoint those who believe that he can bring better change to the country. I sincerely hope he does prove a lot of people wrong.
I know that a lot of people don't agree with the results of this year's elections. But we have to realize that change isn't going to start if we keep fighting with people nonstop, in person and on social media, over difference of political beliefs. We are a democratic country and the majority has elected him there. Regardless of who our elected president is, problems will still exist if we don't work together and fulfill our duties to this country.
At the end of the day, real change in this country doesn't start when the president takes his seat in Malacañang and barks out his orders. It starts when you give ample respect to your fellowmen and lower your pride in hopes of uniting ourselves for the sake of the nation.
Photo courtesy of Inquirer.net