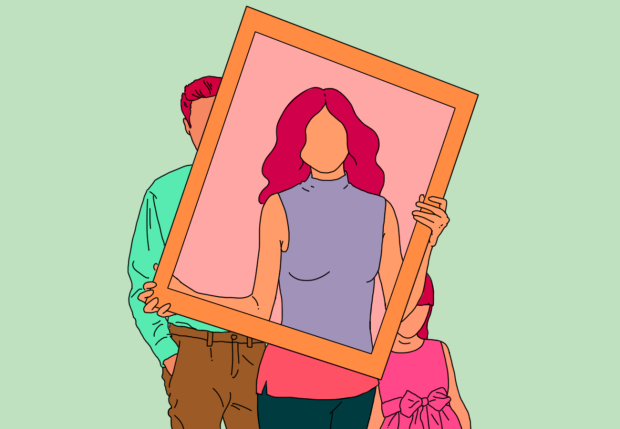 Every week, Preen tackles motherhood sans the rose-tinted glasses. Our columnists L. Juliano, Marla Darwin, Monica Eleazar-Manzano, and Rossana Unson tell their personal experiences like it is—at times frustrating, oftentimes confusing, but always enlightening.
Mother's Day is celebrated this month. I like celebrating this special day because at least there is one day when my kids and life partner show me that I'm appreciated. If I can feel appreciated for one day by all, then I'll take that day and make the most of it! What I sometimes—and I know a lot of us—forget is that I was a person before I became a mom.
Yes, motherhood does bring a certain joy and fulfillment that are unequaled. There are some pretty fantastic moments I can recall in my close to 21 years of motherhood, but there are also pretty tiring days. Days when I come home and the house looks like both my girls had a huge sorority party while I was at work—and didn't even bother to clean up afterwards! Who is the person giving orders to the kids and drying the dishes? Yes, that's me, but it's not. You know?
Sometimes, we forget who we are and who we used to be outside of being moms. Well, not anymore! I declare this year to be the time all mothers must find some joy in their lives outside of making a fantastic cake that their kids will love or cleaning the house until it's spotless, or even buying a really great set of bed linen on sale!
Do you still go out with friends? Or do you make sure to limit your time with friends to quickie lunch dates so you'll be home by the time the hubby gets home? How about meeting with a good girlfriend or your BFF for a drink? Or a movie? Something you like, not what the kids will like? Have you ever wanted to get a massage, a manicure/pedicure and then hesitate because the funds for this can be used for your kid's baon? Yes, every Mom makes sacrifices but there has to be a point where you say, "This one is for me. I deserve it."
You don't need to buy yourself a new Prada bag at P89,000 or book yourself a trip to Ireland (where I wouldn't mind going if at least one in every 100 men resembles Jamie Dornan or sings like Bono). Well, you can do that if you have the funds, but if you're a housewife (and I absolutely loathe people who use the words "just a" or "a plain" before the word "housewife") without much funds or even a working mom paying bills, buying yourself an quadruple scoop of ice cream from the man outside or purchasing that bottle of cologne you've been eyeing, are the kind of treats you deserve and should never hesitate from rewarding yourself with.
Recently, my daughter and I went to the archery range. We booked a full hour there and had a pretty good time. Yes, I brought my daughter with me but I was rewarding myself as well by getting the pent up stress from work out with every arrow shot at the target.
I'm thinking of taking a friend up on her offer to join her Bamboo wand class one of these days and I'm looking for a good kickboxing class that I can join, too. There is no reason why I should not exercise and not find the time to do so or enjoy it!
Moms, make a list of the things you want to do this year. You won't be considered selfish if you do. Include your family in your list if you want but make a list just for you.
Next year, I plan to watch the dolphins (and hopefully swim with them, too) in Manjuyod White Sand Bar in Negros Oriental. Of course, I'm bringing the man and kids along BUT I'm also going for ME.
Fellow moms, don't forget who you used to be. Wake that sleeping woman inside (no, let the 50 Shades of Gray inner goddess stay asleep, please!) and introduce her to your children. They'll like her a lot, I'm sure!
Disclaimer: The views expressed here are solely those of the author in her private capacity and do not in any way represent the views of Preen.ph, or any other entity of the Inquirer Group of Companies.
Art by Dorothy Guya