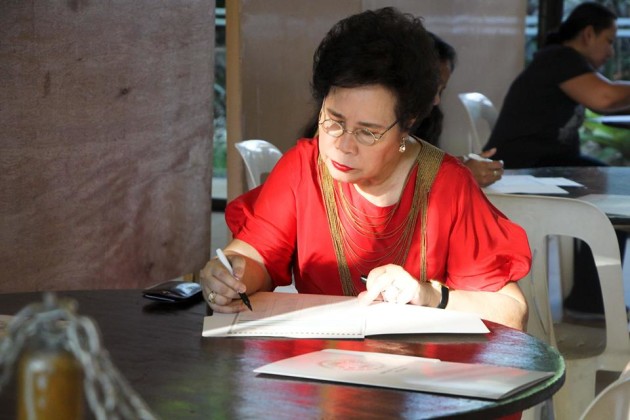 While #LeniTheRealVP is still one of the top trending topics right now, it seems that allegations on cheating the polls isn't calming down soon. Sen. Bongbong Marcos' running mate, presidential candidate Sen. Miriam Defensor-Santiago, has also given her two cents on the matter.
Miriam said in a statement that she found it the turnout of votes for the VP race "astounding" as Bongbong led in previous surveys. She also hinted that the numbers may have been tampered with. This statement comes a day after Bongbong accused the Liberal Party of cheating.
Miriam:​I​ find it astounding Marcos led in VP surveys for many months.. when suddenly admin jumped up survey results to overtake him

— Marc Jayson Cayabyab (@MJcayabyabINQ) May 11, 2016
Bongbong and Miriam have been longtime friends in the Senate, and announced their bid to run side by side this elections last year. Both of them have also supported each other in pushing for bills like the Freedom of Information Bill.
Miriam placed fourth in the presidential race where Rodrigo Duterte won by a landslide vote. Meanwhile, Bongbong is trailed behind Leni Robredo with more than 200,000 votes between them in the vice-presidential polls.
The counting may be over and the proclamation is just nearby, but time will tell whether an investigation will start or not.
[
Inquirer.net
]
Photo courtesy of Sen. Miriam Defensor-Santiago's Facebook page