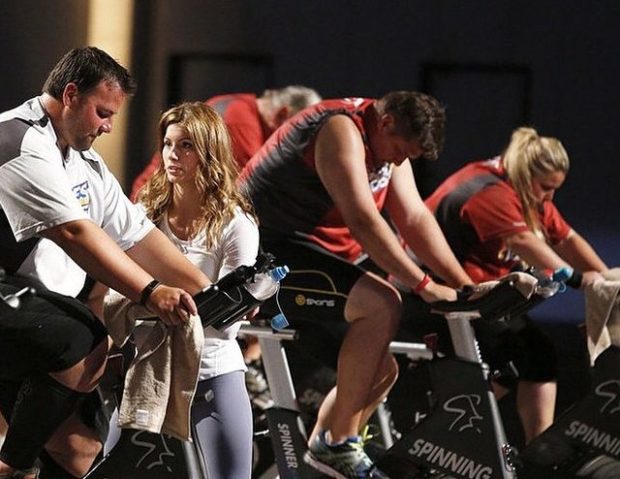 Ever wondered how contestants in shows like The Biggest Loser would lose a lot—I mean A LOT—of weight in a short span of time? Apparently, it's more than just the strenuous exercise that they do on the show. Contestants are now coming forward, saying that they were constantly given drugs to lose the weight.
These testimonies came after a study came out on why the show's contestants gain weight again. It was found that it was because of a slowed metabolism caused by starvation.
An unnamed source tells The New York Post that then trainer, now host Bob Harper would provide contestants with drugs like Adderall and Ephedra, which is reportedly an FDA-banned drug.
Season two contestant Suzanne Mendonca also shared her experience in the show. "People would take amphetamines, water pills, diuretics, and throw up in the bathroom," she says. "They would take their spin bikes into the steam room to work up a sweat. I vomited every single day. Bob Harper tells people to throw up: 'Good,' he says. 'You'll lose more calories.'"
Another contestant, Mark Yesitis, also shared that he had his gall bladder removed after joining the show.
Meanwhile, a representative of Bob released a statement saying, "These allegations are absolutely false and are in direct conflict with my lifelong devotion to health and fitness. Safety is paramount in my training regimen and, while demanding, my approach has always focused on the overall well-being of contestants as they lose significant weight and educate themselves, for the first time, on living a healthy lifestyle."
But with this many testimonies, who's to say what's really happening and what is not? And now that Bob is hosting the show, will it also happen with future contestants? Likely, if proven true. We just hope this gets settled before something worse happens.
[
The Cut
]
Photo courtesy of The Biggest Loser's Instagram
Follow Preen on Facebook, Instagram, and Twitter