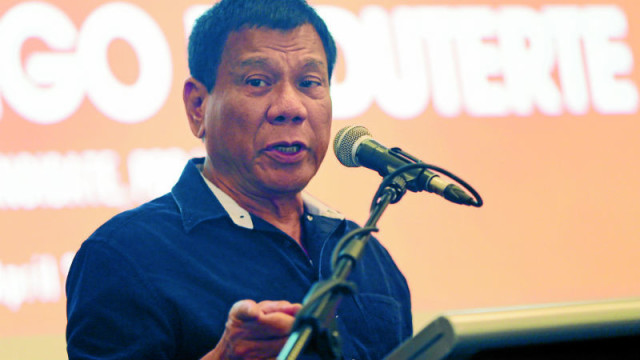 Our new Cabinet members will be treated to a lifestyle change once the new administration starts, and that means no luxury trips and extravagant dining because the new president said so. Just simple meals and economy commutes just like everybody else.
Rodrigo Duterte's chosen social welfare secretary Judy Taguiwalo says, "[He said] no luxury vehicles, take economy class [flights], and don't use government funds for junkets. So I'm happy with that kind of announcement, because I think that's a good start."
"He said people are paying taxes. When we buy any item, we pay tax. And he said if we take business class (flights) even if we personally spend for it because we can afford it, people won't see that. What they will see is we are taking business class because they are paying for it," adds Salvador Panelo, Duterte's spokesperson.
And not just that, they might also have to let go of their luxury cars in exchange of a less expensive car for use while they are in office. Salvador said he had to temporarily let go of his Mercedes Benz so he can use a Toyota Camry. That way people can't say anything against them and the lifestyle that they live. It's basically about living simply which our new president stands for.
We think this is a good plan considering that the Cabinet is getting a lot of attention—especially when Leni Robredo, our new VP, is not a part of it.
[
Inquirer.net
]
Photo courtesy of Inquirer.net
Follow Preen on Facebook, Instagram, and Twitter