We're halfway through Pride Month, but it seems that the celebrations across the globe―be it in festivals or just on social media―aren't slowing down. Not only do you see rainbow flags everywhere, there's also the occasional Twibbon and even a worldwide trending topic that show the outpour of love for the LGBT community.
But aside from showing our love and support, this is also a time to raise awareness for probably the scariest disease which can affect everyone―HIV/AIDS. We've elaborated before on preventive measures you can do. But, when technicalities get too overwhelming to digest, you can turn to art works to get a better understanding of the disease and the people it affects―both inside and outside the LGBT community.
With that, we spoke to three artists during LoveYourself's Pride Night gallery on how they reimagined the onset and effects of HIV/AIDS and how their works can empower people amid adversity.
You can get it in unexpected places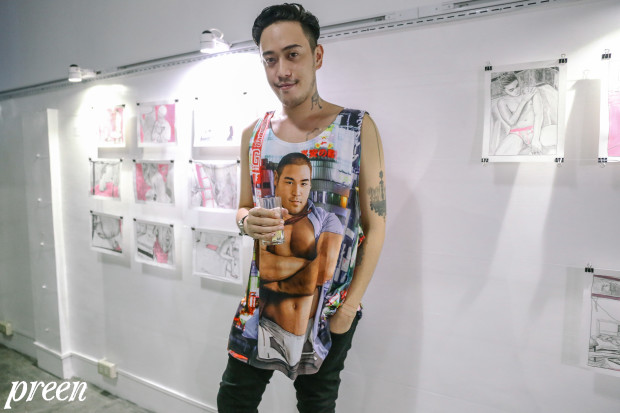 A part of Pineapple Lab's second floor wall was lined with a series of male erotica drawings by Tokwa Peñaflorida. He simply calls them "cheap motel stories" because it's sort of a POV of what happens during a hook-up.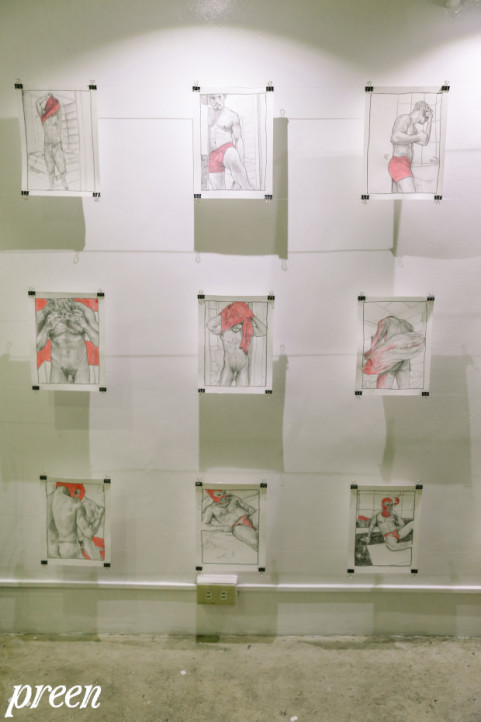 Tokwa tells us that it sends a message to those who are sexually active and are careless of their actions. "I don't to spoonfeed them on stuff like 'How to be safe.' I want the viewers to look at my work and hopefully, see themselves in it."
Don't let any illness stop you from living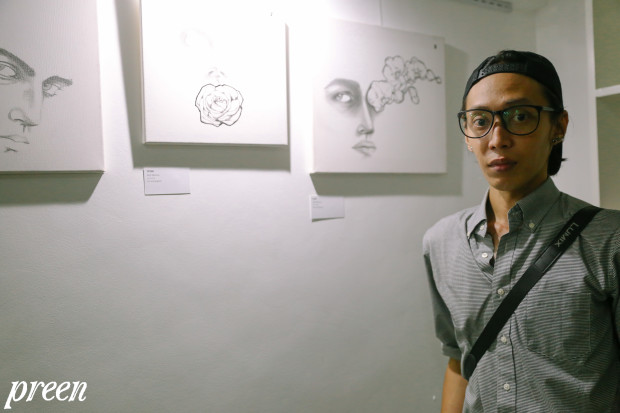 One of artist Ilich Monroy's signatures is painting intricate flowers. He says it's because "flowers have the freedom to live everywhere," including places where you least expect it. His works "Hear," "Speak," and "Look"―his version of "See no evil, hear no evil, speak no evil"―represents corruption, especially of one's health.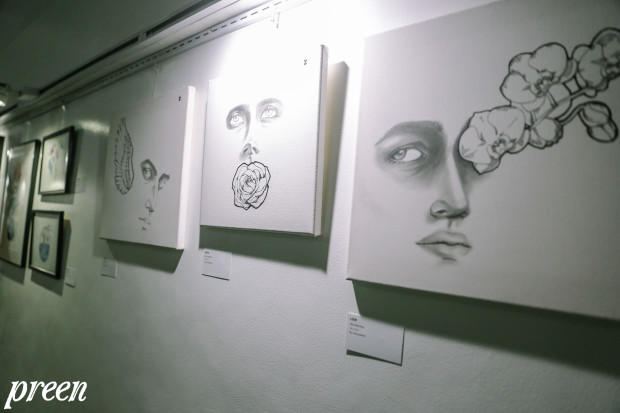 "I want to put life in it. Instead of showing corruption, [I want to show that] life comes out from whatever illness you're feeling," he tells us. "Illnesses take over your body and strength. But in a way, it's just a part of you. You still have your talent and skills. That part in particular is what inspires me."
Help is everywhere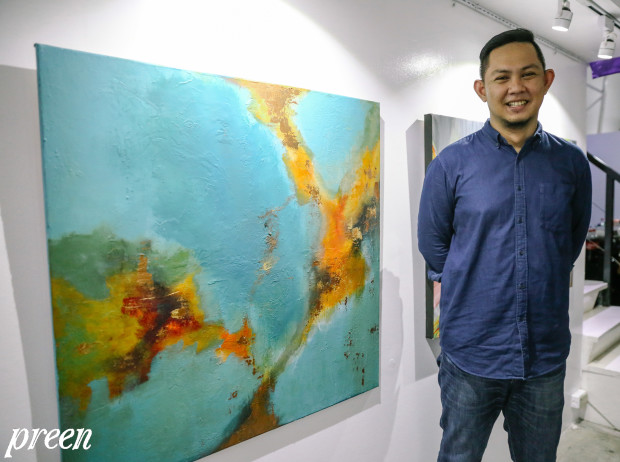 Whether you're diagnosed with HIV/AIDS, or know someone who is, Vidal Condicion shares that you can do simple things to somewhat help ease their worries. For him, it's his painting "The Turquoise Trail." He tells us, "In some instances, the painting looks like a map [because of the blue background and green "islands."] At the same time, it can also symbolize health―like, the blue part is medicine, and the islands are the viruses, and they're all traveling inside the body." Vidal continues that his piece is sometimes used as a method of therapy to help spread awareness. "When they get curious about my artwork and I tell them the story, it's actually helping someone. It creates this conversation about HIV and how to prevent it," he says.
LoveYourself's Pride Night 2016 exhibit will run until June 30 at Pineapple Lab, Palma Street, Makati City. All the works are up for sale and proceeds will go to LoveYourself. For more information, visit their website.
Photos by Paolo Tabuena
Follow Preen on Facebook, Instagram, and Twitter