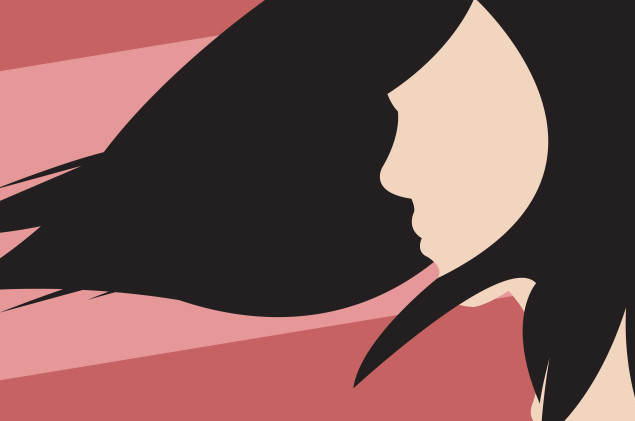 This column may contain strong language, sexual content, adult humor, and other themes that may not be suitable for minors. Parental guidance is strongly advised.
While I detest devoting an inch of column space to buffoons like Tito Sotto, recent events demand that I must.
(By the way, all this talk about "change"—the platform upon which the present president and his band of thin-skinned, threat-bandying devotees hitched their political stars this last election season—completely baffles me. So desperate were Filipinos for change that they voted in two senators who represent anything but change. Which means the change we want to see, like those whitening creams that make the skin dazzle fleetingly, is cosmetic.)
People like Tito Sotto—obtusely unenlightened despite the apparent funds and opportunities available to them for further education—insist on regarding rape as a crime provoked by the victim. She was wearing short shorts, he said. She was "pa-shot shot" with other men, he said. She should have just been drinking with her husband, he said. He was protecting the institution of marriage, he said.
Bull. F*cking. Sh*t.
I don't know how many times we need to repeat the cold, hard truth that rape is a crime. The rapist is a criminal. Any time a man (statistically rapists tend to be men) forces himself sexually upon a woman (or indeed another man) without her consent, that is rape. As Joe Biden said in his touching letter to the Stanford rape victim, there is sex and there is rape. A sexual act between two consenting parties is sex; everything else is rape.
Rape is a crime of aggression, violence, and entitlement involving sexual activity forced upon someone who is unwilling or unable to give her (or his) consent. It has nothing do to with what the victim was wearing, how short her skirt was, how exposed her back was in that top, how prominent her cleavage was. It has nothing to do with how much the victim was drinking, whether she was intoxicated, whether she was passed out, whether she was "asking for it." It has nothing to do with any kind of sexual history she may have, how many partners she may have slept with, whether she was a "slut" or a prude, whether she was looking for a random hook-up or a serious relationship. It has nothing to do with the company she was keeping, whether she was with friends, family, or strangers.
All rape has to do with is a rapist. A man who feels entitled enough to force himself upon a woman than wait for her explicit consent. A man who chooses to interpret her clothing or her behavior or her "reputation" as an invitation to violate her rather than simply who she is and what she wants to wear. A man who thinks repeated pronouncements of "NO" are nothing more than code for "Yes, I want more." A man who gets off on sticking his dick or his fingers or whatever else he can find into a woman's orifices while she clearly is in no state to even speak, much less move. A man who clearly sees a disparity in the power balance between himself and his prey and chooses to take advantage of the weaker, more vulnerable or incapacitated party, believing his position of power will insulate him from the consequences of his actions. A man who evidently believes his own gratification is more important than according respect to the woman he chooses to violate, willfully ignoring the fact that she is not just someone's sister, daughter, mother, aunt, or friend, but a person—a fellow human.
It's bad enough that men like Tito Sotto cling to these oppressive and misogynistic notions that blame the victim for the rape, instead of the perpetrator, and then have a laugh at her expense, like they did on Eat Bulaga. But it irks and saddens me that there are women—educated, sophisticated women at that—who share these notions and do not hesitate to point fingers at the victim for bringing the rape upon herself.
"We don't really know the whole story," a friend said to me about the Stanford rape victim. "You know, she was drinking a lot. She was looking for a hook-up, I heard. And maybe she was wearing something too revealing. You know how these girls are nowadays."
I told my friend that I certainly didn't want to fight with her, but there was one thing she had to understand and accept: what the victim wore, or said, or drank, or did, who she may have f*cked before or flirted with was immaterial and irrelevant, with no bearing whatsoever on the crime that was committed against her.
She also needed to make sure her children understood that. And she needed to get her husband on board with that, too. Because the men in her family, and indeed the men in this entire society, needed to understand that just because they had dicks, they didn't have a free pass to stick it into anyone else's body without the other person's consent, and that there would be serious, criminal consequences if they did so.
It reminded me of my own mother telling me, when I was around 16, not to ever find myself with my back against the wall when speaking to a man, because he could just as easily pin me there and kiss—or worse. Which meant that it was my responsibility, therefore, not to put myself in such a position even if, say, I was tired, there were no chairs, and I just wanted to lean against the wall.
As a 16-year old, I thought, geez, men are so predatory, looking for any excuse to make chancing. As the years passed, I shook my head at the ludicrousness of her advice; and I also realized that men were entitled pricks who needed to learn that no means no. It doesn't mean "I want it but I'm playing hard to get." It doesn't mean, "I'm just joking, don't stop."
Unfortunately, many men learn but choose to ignore the meaning of no.
Thank goodness the German government is far more enlightened. According to Foreign Policy, the German parliament recently passed a law "that will make it easier for victims of sex crimes to make criminal complaints, by eliminating a requirement to prove that they physically resisted."
This new law adapts a "no means no" policy and instantly classifies as sexual assault any attack on a victim who has verbally refused sexual contact.
The law goes even further, allowing the deportation of immigrants for sexual harassment—"a response to the New Year's Eve attacks on Cologne, when sexual assault, which was blamed on immigrants and refugees, took place."
Seriously, all you rapists and rape-enabling, rape culture-propagating men out there, tell me: Are you that desperate to get laid that you'll f*ck someone who clearly doesn't want to f*ck you?
B. Wiser is the author of Making Love in Spanish, a novel published earlier this year by Anvil Publishing and available in National Book Store and Powerbooks, as well as online. When not assuming her Sasha Fierce alter-ego, she takes on the role of serious journalist and media consultant. 
For comments and questions, e-mail [email protected].
Disclaimer: The views expressed here are solely those of the author in her private capacity and do not in any way represent the views of Preen.ph, or any other entity of the Inquirer Group of Companies.
Art by Trish Rivera
Follow Preen on Facebook, Instagram, Twitter, Snapchat, and Viber