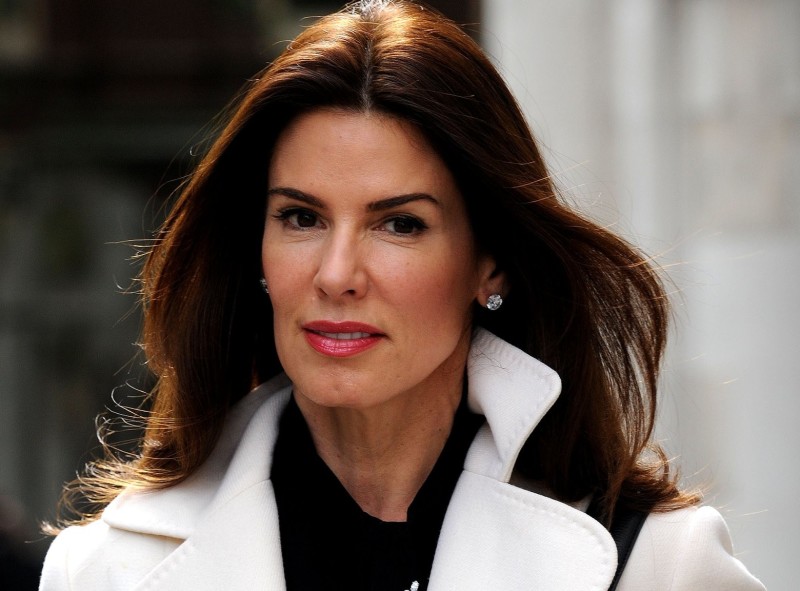 The divorce settlement between former model Christina Estrada and Sheikh Walid Juffali probably broke the record for having, as BBC reports, the "largest needs award ever made in English court."
Christina's lawyers say she was awarded £75 million—£53 million cash payment and £20 million in her own assets. She was grateful for the settlement, but it is definitely a far cry from the £238 million that she previously asked for.
The former model testified in court that she needed an annual budget of £1 million just for clothes—£109,000 on couture dresses, £40,000 on fur (it gets cold, we know), and £21,000 for shoes. She also budgeted £58,000 for two super-special handbags, £23,000 for casual bags that she can lug around, and £35,000 for about 10 clutches per year, as reported by The Guardian.
Are you still with us? Christina also factored in travel at £2.1 million including £600,000 for private jets. Her cell-phone bill was pegged at £23,000 and requested for about five cars that amount to £495,000. But what about real estate? Oh, she can't forget about that—she required to maintain a home in London worth £60 million and a £4.4 million home in Henley-on-Thames.
When she was asked about the breakdown of her initial £238 million request, she said in London court that, "I have lived this life. This is what I am accustomed to. It is difficult to convey the extraordinary level of luxury and opulence we were fortunate enough to enjoy."
Christina and the Sheikh were married for 12 years until he divorced her (without her knowledge!) in Saudi Arabia under Islamic Law back in 2014. And in 2012, the Sheikh also married a 25-year old Lebanese model and took her as his second wife, again, without Christina's knowledge.
This divorce settlement is pretty intense and I bet both parties are relieved it's over, at least until the Sheikh pays up the cash lump.
[
The Guardian
, 
BBC
, and 
Vanity Fair
]
Photo courtesy of The Guardian
Follow Preen on Facebook, Instagram, Twitter, Snapchat, and Viber