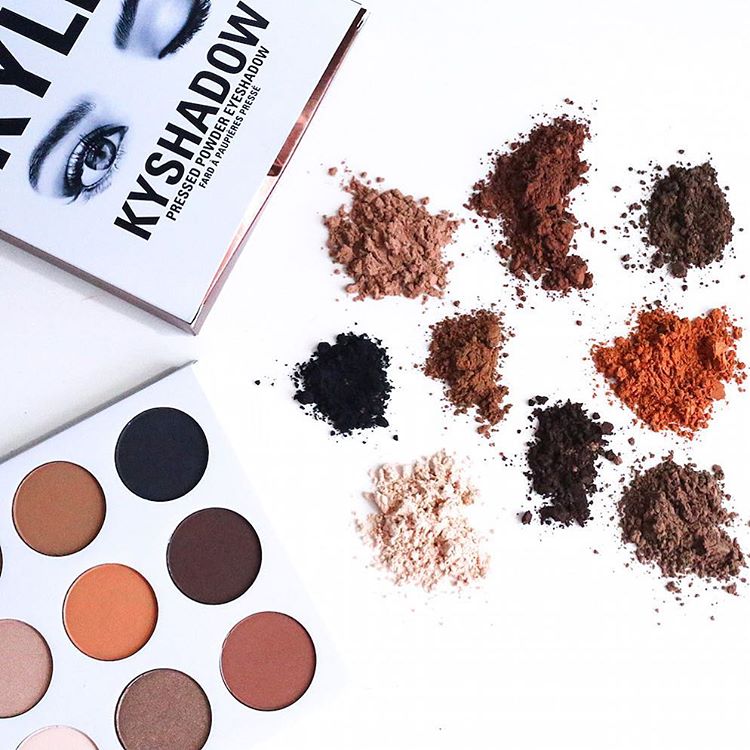 I guess Kylie Jenner wasn't kidding when she said she has a lot more up her sleeve. While we were sleeping (as usual!), Kylie shared the newest product to grace her growing cosmetics line—an eyeshadow palette aptly called Kyshadows in The Bronze Palette. And yeah, of course it needs to start with "K."
A photo posted by Kylie Cosmetics (@kyliecosmetics) on Jul 25, 2016 at 11:09am PDT
She said that she's been using this palette for months and is super excited to finally share it with everyone. Too excited that she shared a quick makeup tutorial on her Kylie Jenner app and also on her Snapchat—the latter being a little more laidback but pretty informative too. She didn't stop there as she also hand-delivered the palette to some of her most loyal customers, which of course was documented on Snapchat, again.
Just in case you don't follow her on Snapchat, here it is.
If you want to achieve the perfect bronze eye, you now know what to do. Just follow the steps of aspiring makeup artist Kylie Jenner.
P.S. Was it purely coincidence that Blac Chyna also announced she has new products on her Lashed website? And she also had a quick makeup tutorial on her Snapchat on how to properly "bake" the perfect face? Nah, I guess it's all in our heads. (Follow her on Snapchat to check it out. No videos have surfaced on YouTube for our viewing pleasure.)
Photo courtesy of Kylie Cosmetics' Instagram account
Follow Preen on Facebook, Instagram, Twitter, Snapchat, and Viber