Sunnies Café had no formal launch, they just announced their opening on social media and has been drawing crowds since then. Everything, as mentioned by Martine Cajucom, was very organic.
Martine and the rest of the directors Georgina Wilson-Burnand, Bea Soriano-Dee, and Eric Dee always knew that Sunnies Studios was so much more than just eyewear, so branching out to open their very first L.A.-style café was a no-brainer—they love brunch and travels, after all.
What they opened in the middle of Bonifacio High Street in BGC is an Instagram wonderland from pastel colored exteriors and interiors, palm trees lined up by the entrance, marble tables and bar, succulents as centerpieces, and a magazine wall made the whole place look like a movie set―a very pretty one at that. But I guess Sunnies Café is not really a legitimate one sans food and drinks, right? So let's take you through their list of offerings, or at least, our personal favorites.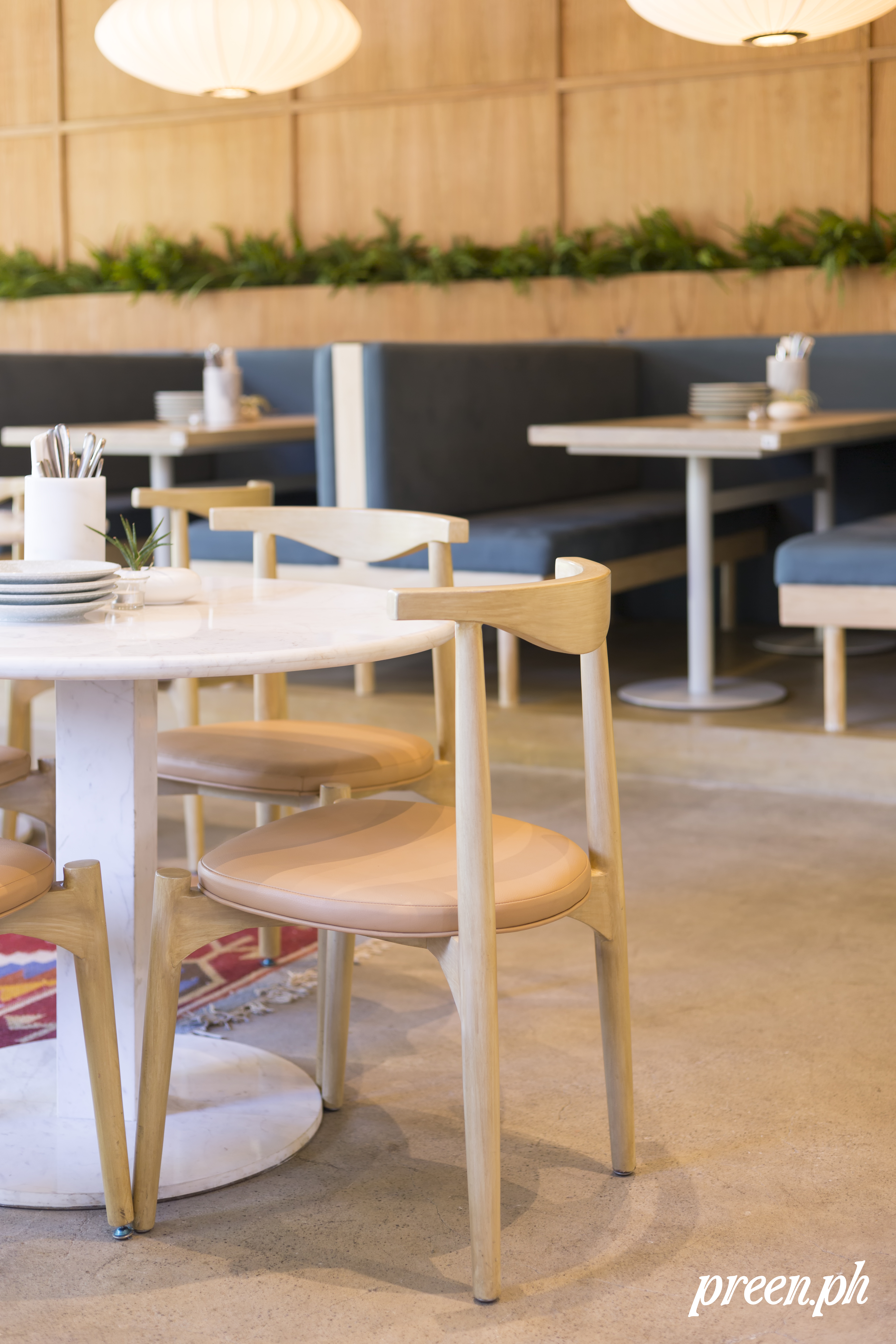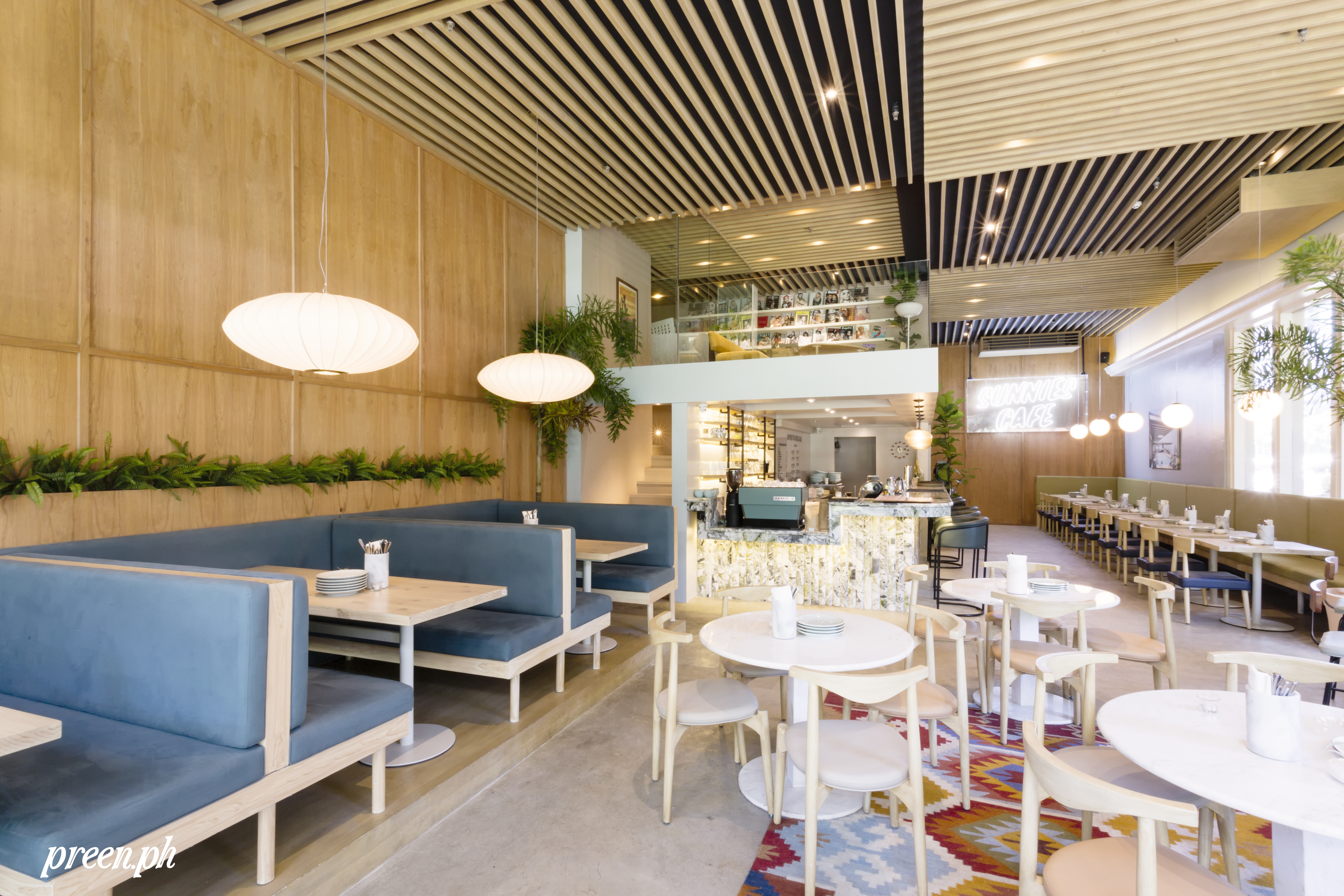 Starting off with some Crispy Tacos (P270) served with their homemade parmesan taco shells in lieu of the usual tortilla, it's filled with Asada steak and topped off with fried quail eggs and cilantro cream. It's so tasty that you can finish all three tacos by yourself, and we're not judging. Or you can go with Georgina's favorite Hash Brown Salsa Macho (P190) which has all her favorite flavors—hash brown, arugula, spicy salsa, and sunny-side up egg. For your main, you can either opt for the really filling Breakfast Risotto (P370) made with Grana Padano cheese, caramelized bacon (ask for extra―you won't regret it!), sous vide egg, and their homemade gravy; or if you want something that's both salty and sweet then go for Chicken and Waffles (P260)—classic country-style fried chicken and fried egg on top of buttermilk waffles drizzled with spiced maple syrup.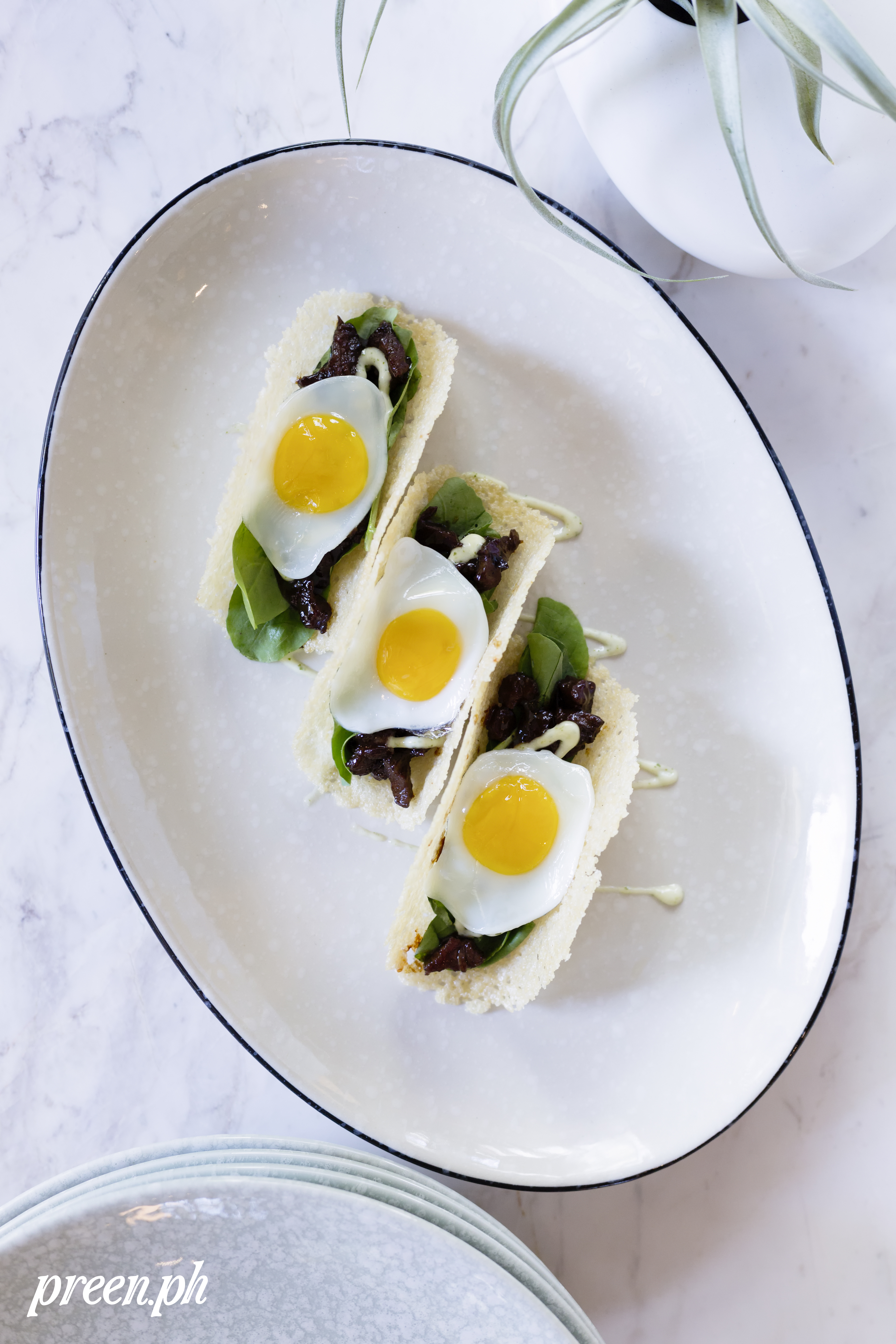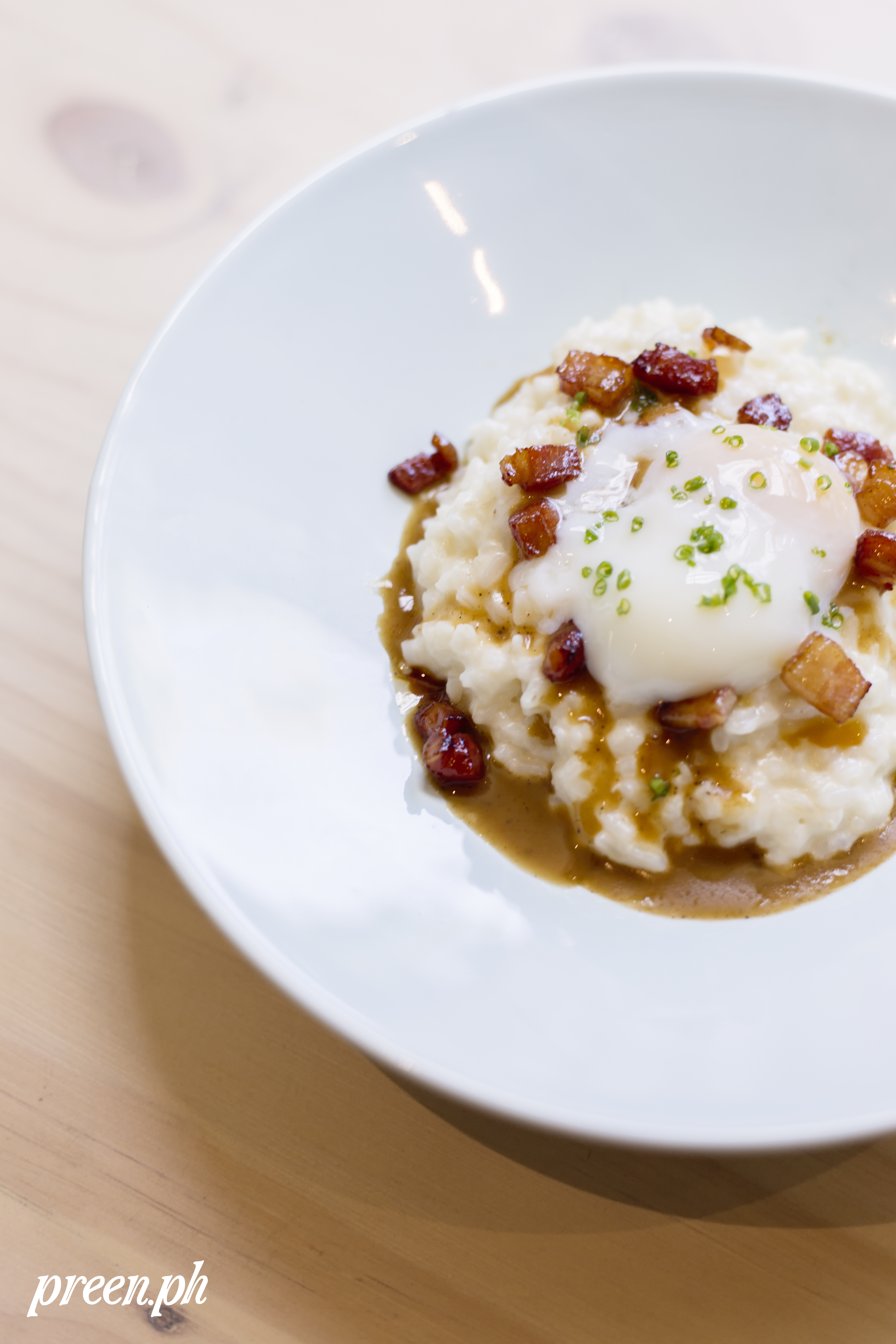 They don't just serve a brunch menu though, they also have dishes like Baked Squid Ink Lasagna (P360), Caribbean Jerk Spice sliders (P310), Salmon Poke Quinoa (P280), and even Rib-eye with Fois Gras (P1,800) if you're craving for some good protein. For dessert, go ahead and order the Sunnies Funfetti (P290) which is basically creamy tres leches cake, torched marshmallow cream, vanilla bourbon ice cream, and tons of sprinkles.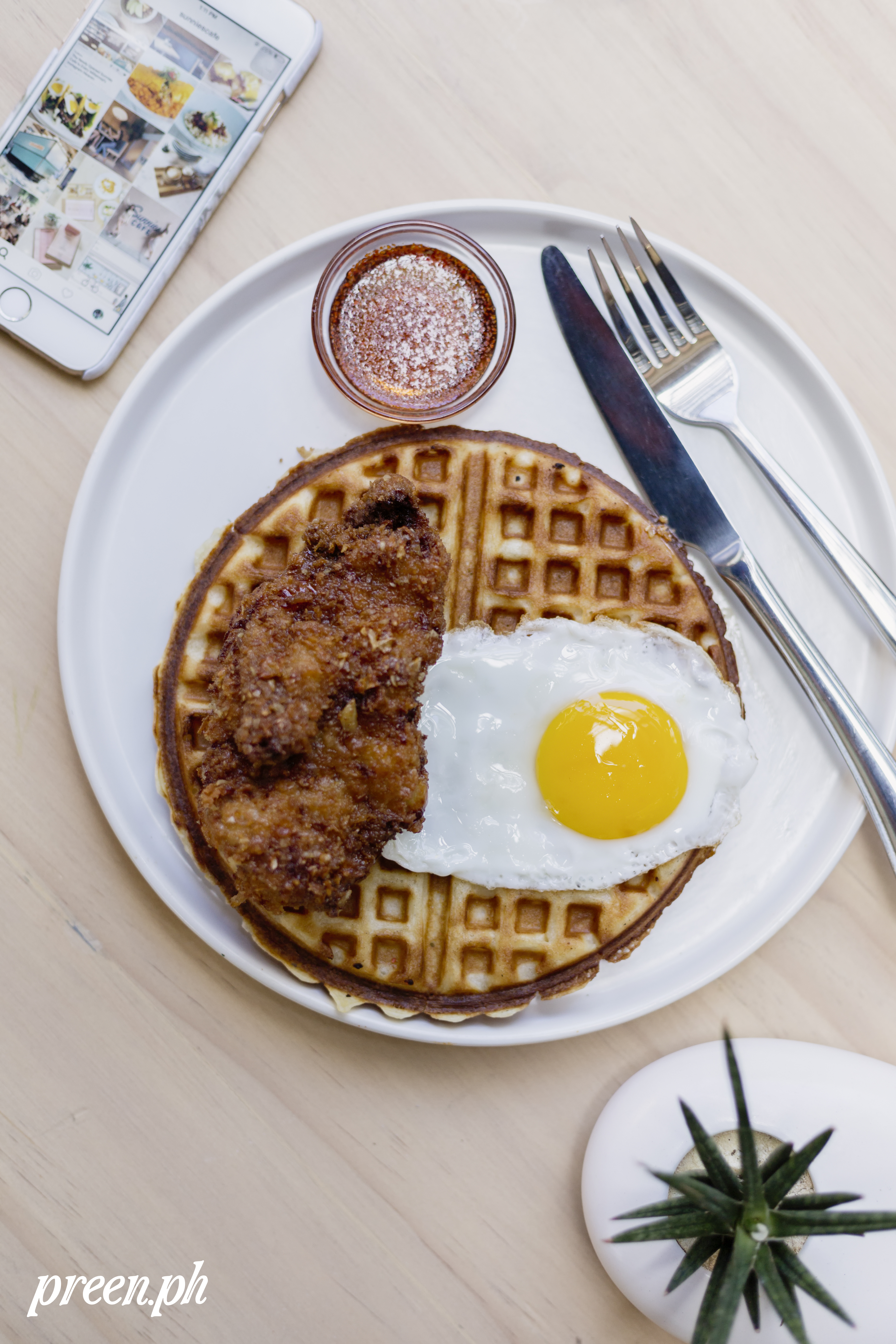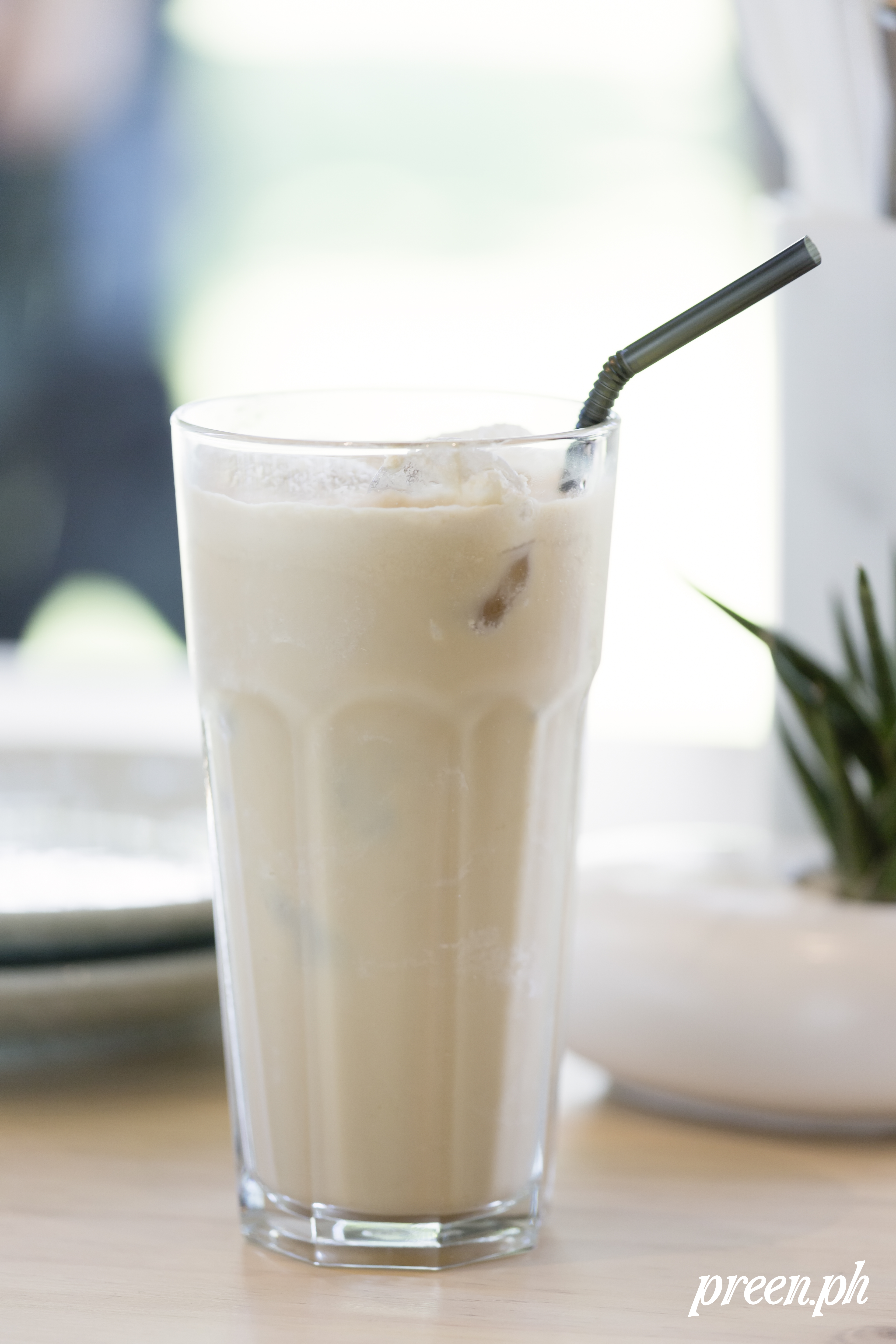 Wash it all down with your choice of beverage like the Sunnies Blend cappuccino (P130) or the Iced Coconut Latte (P180) which by the way is a great way to enjoy a latte sans dairy. They also have a variety of hot teas you can choose from if you're not down for some coffee.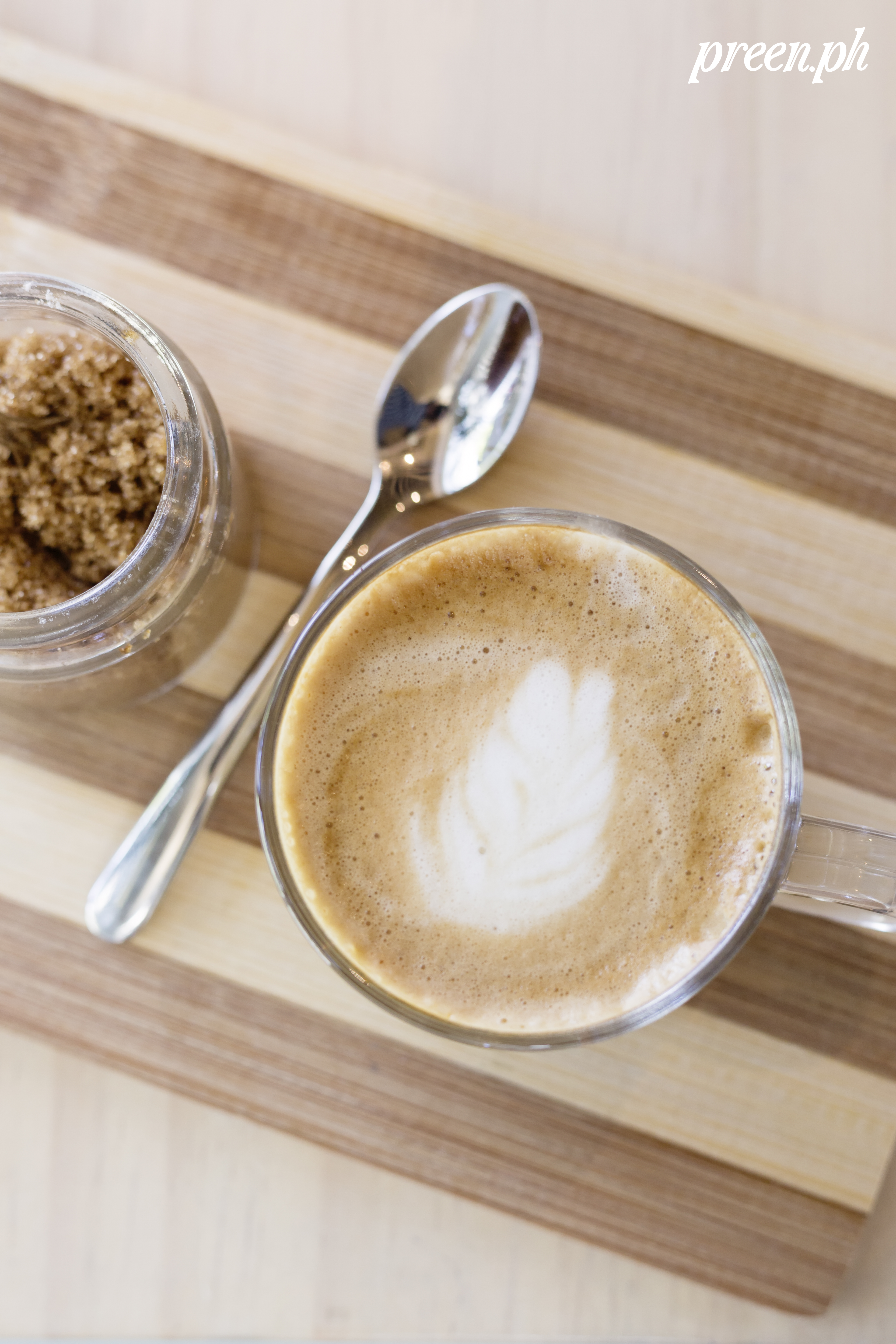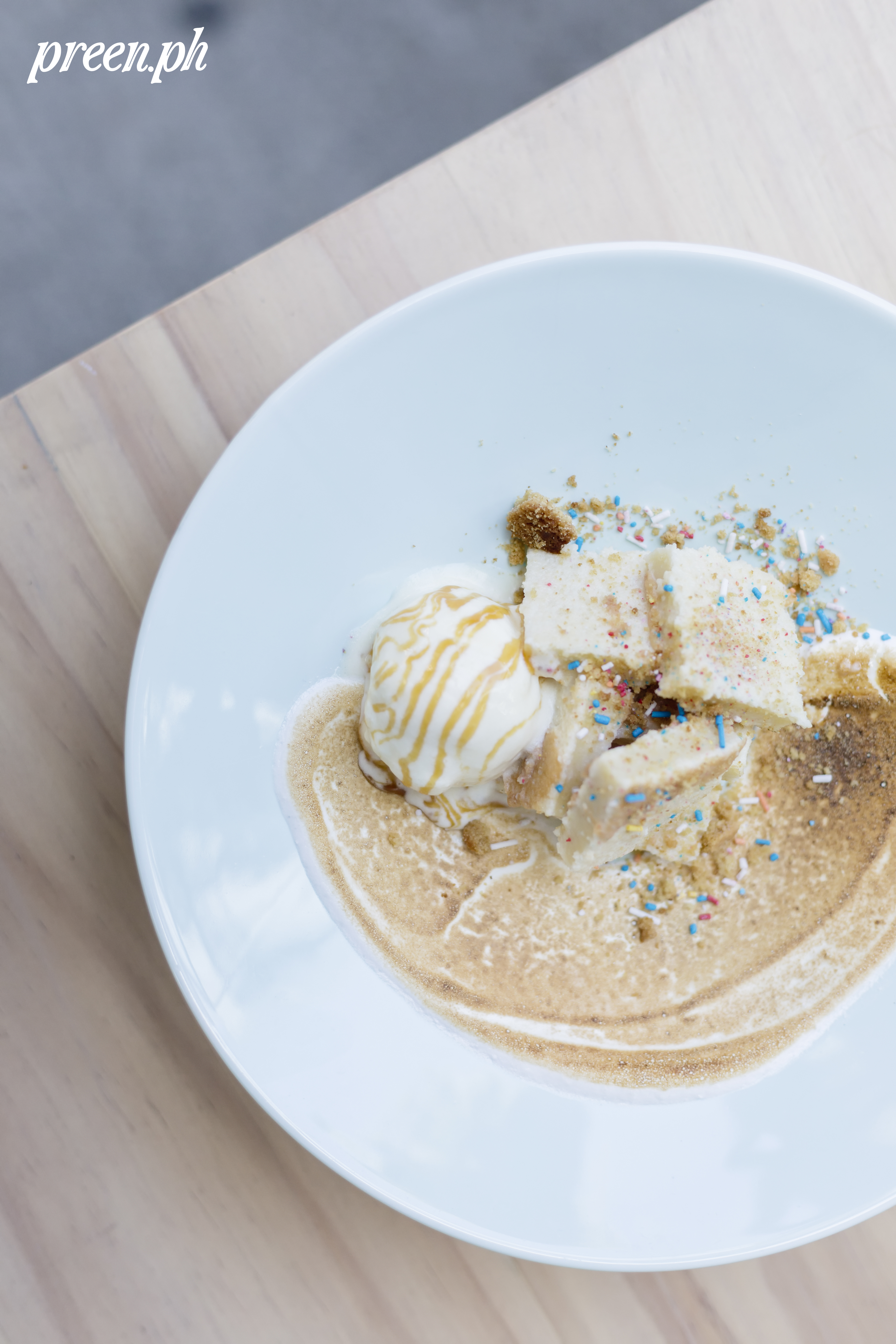 If you're feeling a little indulgent and want some dessert in a cup, go for any of their milkshakes like the Salted Caramelsutra (P190) made of salted caramel ice cream, crushed graham, whipped cream, and malted milk; or go for the one with chocolate chip ice cream, Milo, and malted milk called Charlie's Golden Ticket (P190). If you want it plain and simple, just go for Vanilla Malt (P190).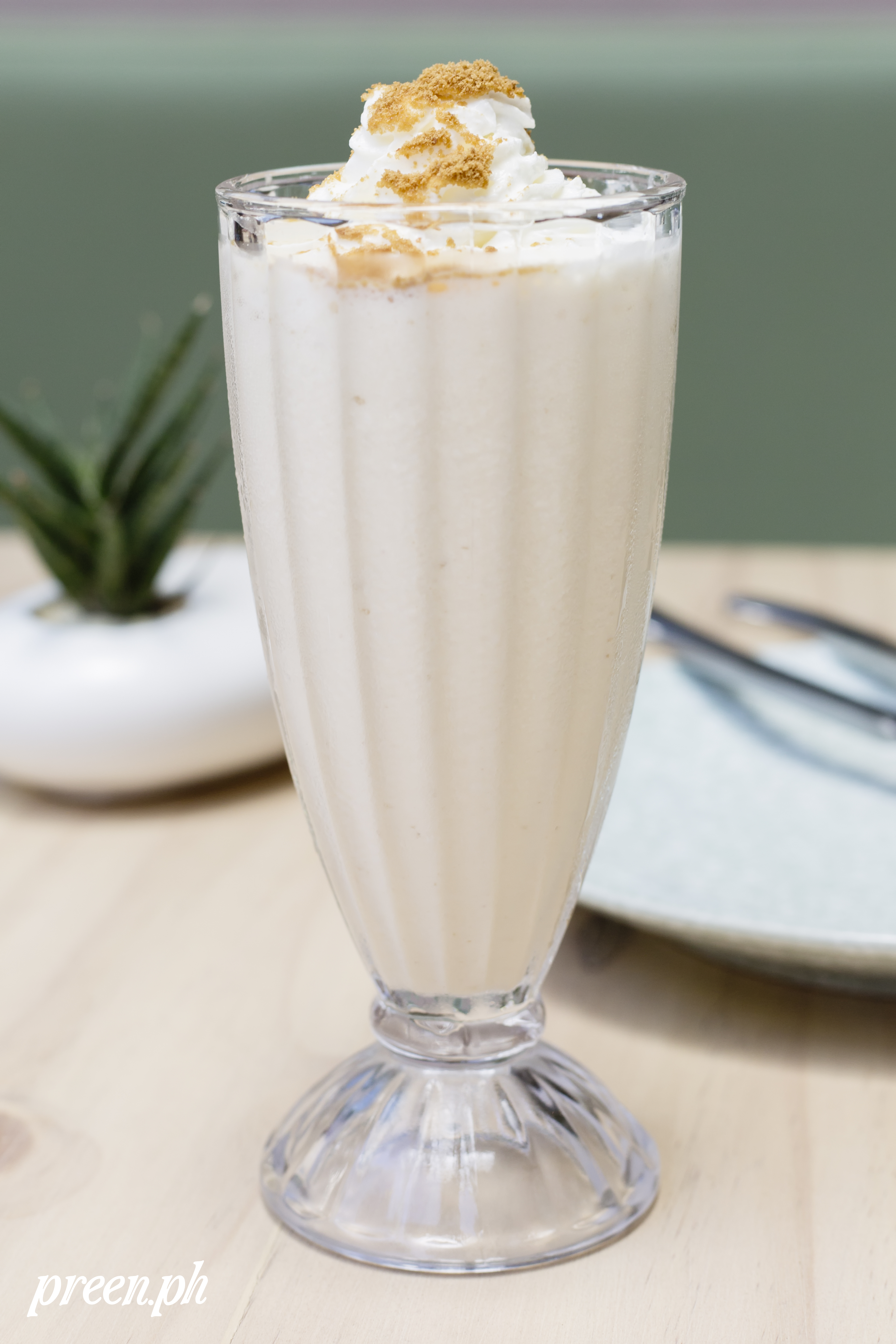 Our favorite, and we won't lie, would be the cocktails menu which they serve up all day, so it doesn't really matter if you're having brunch with the girls or just enjoying happy hour—order the Skinny Bitch Sangria (P245) made with white wine, Sprite, pineapple juice, and grenadine syrup. It's refreshing and would match whatever dish you order. You can also try Electric Kool Aid (P175), a mix of rum, passion fruit liqueur, lime juice, and egg whites; or simply just a glass of Amaretto Sour (P195).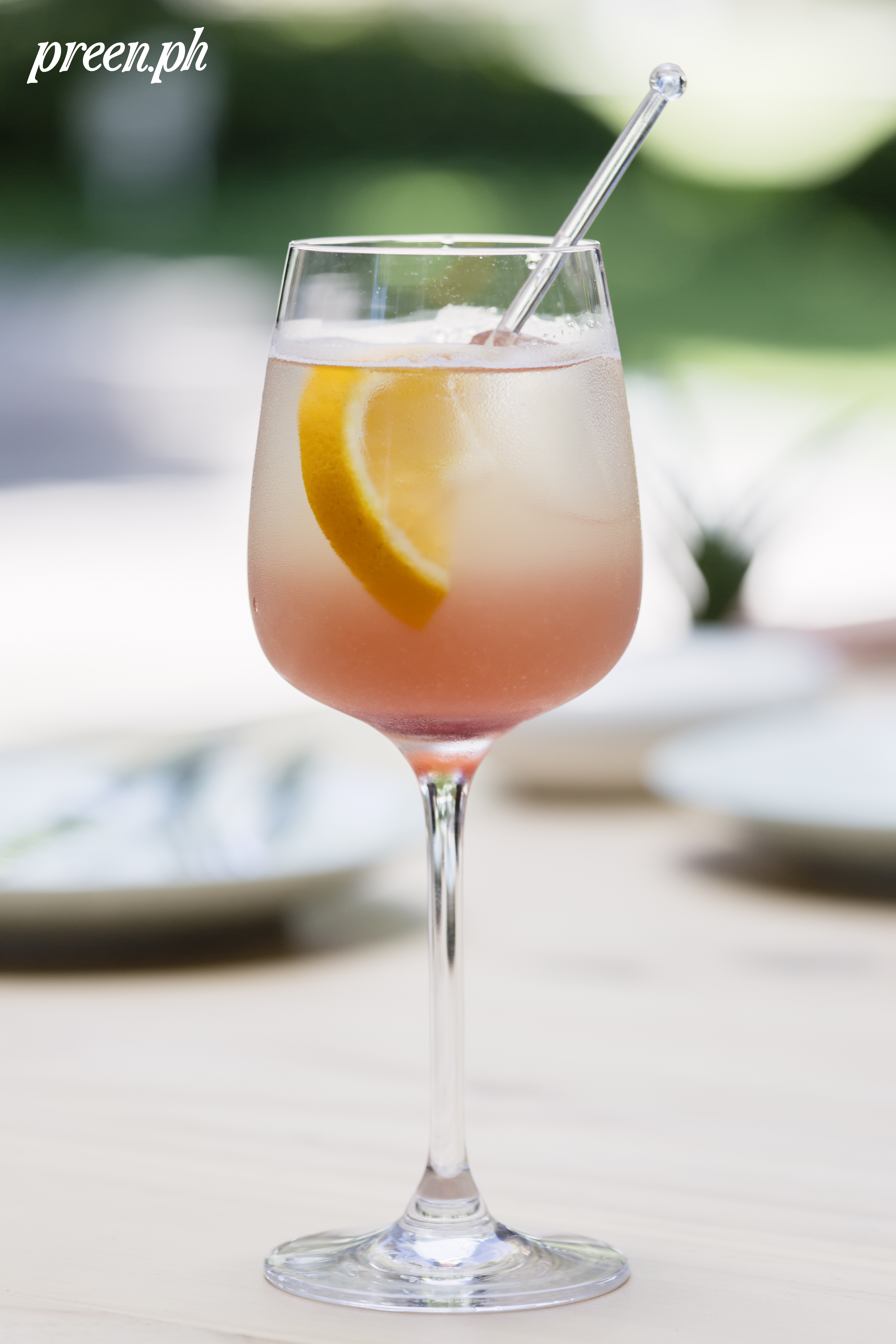 Sunnies Café walks the talk by not just looking good, but also serving you up with the most filling dishes. We just hope there's more seating room—I guess they'll make that happen in the next one. We heard it'll be in SM Megamall.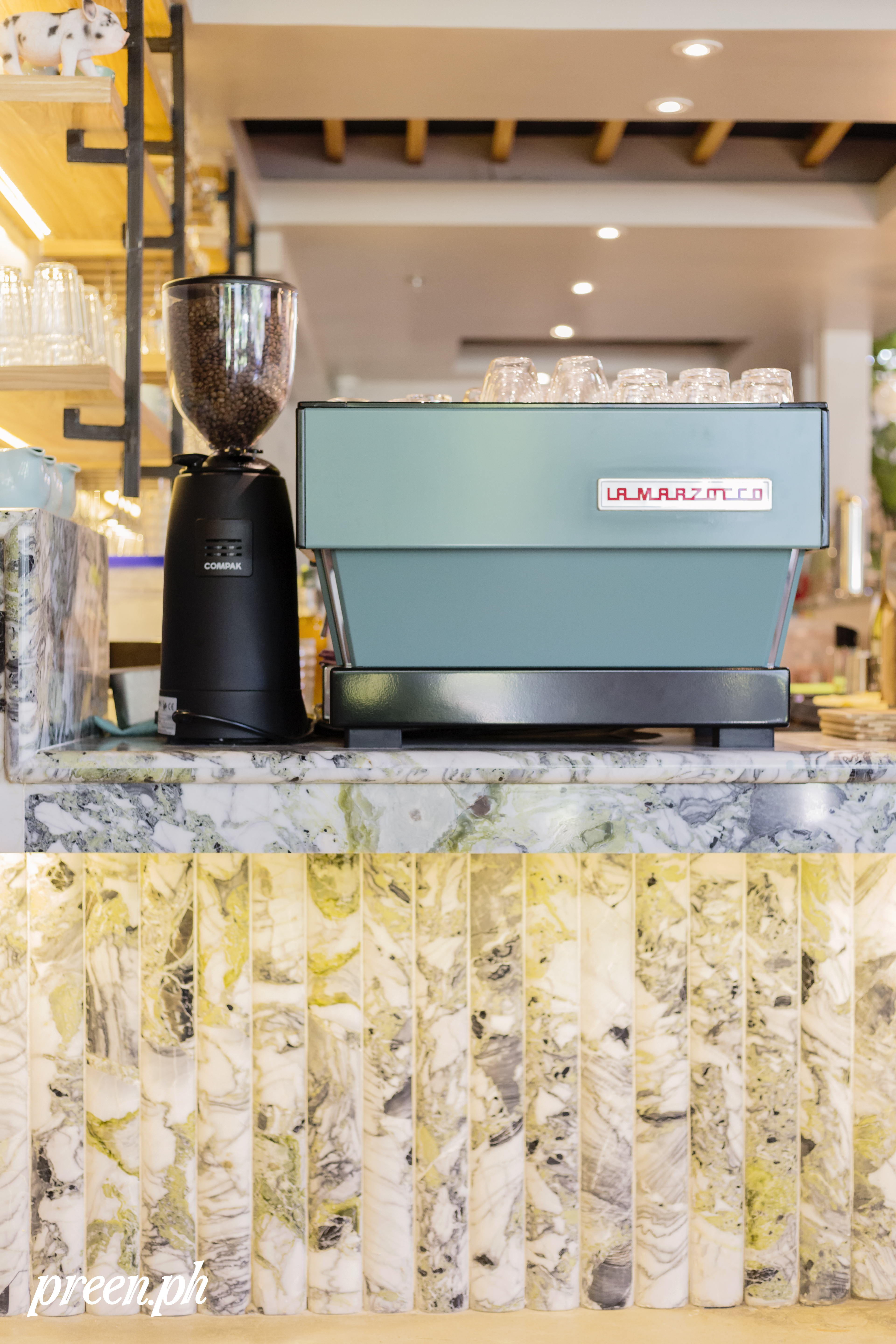 For now, get your phones ready and snap the food away. It'll surely add plus points to your impeccable feed.
Sunnies Café. B3 Unit 378 , Bonifacio High Street, Fort Bonifacio, Taguig. (02) 949-2251. Open from Monday to Friday from 11 a.m. to 1 a.m. and Saturday to Sunday from 7 a.m. to 1 a.m. For more information, visit their Instagram account. 
Photos by RG Medestomas
Video by Two Fold Media
Produced by Jacque De Borja
Follow Preen on Facebook, Instagram, Twitter, Snapchat, and Viber