I may not be the right person to talk about this new restaurant, because as soon as you mention Singapore and food in one sentence, I'm already sold. But whatever, we're here now. Nicco Santos, a photographer and the guy behind Your Local (damn, another favorite) is about to open Hey Handsome tomorrow (I repeat, tomorrow!)—a new restaurant that serves dishes inspired by the flavors found in South East Asia, particularly in Singapore and Malaysia.
Prior to developing the menu with his team, he went back to Singapore and Malaysia and spent more time rediscovering favorites and touching base with friends and mentors. Let's just say he came back inspired and more in love with Peranakan cuisine.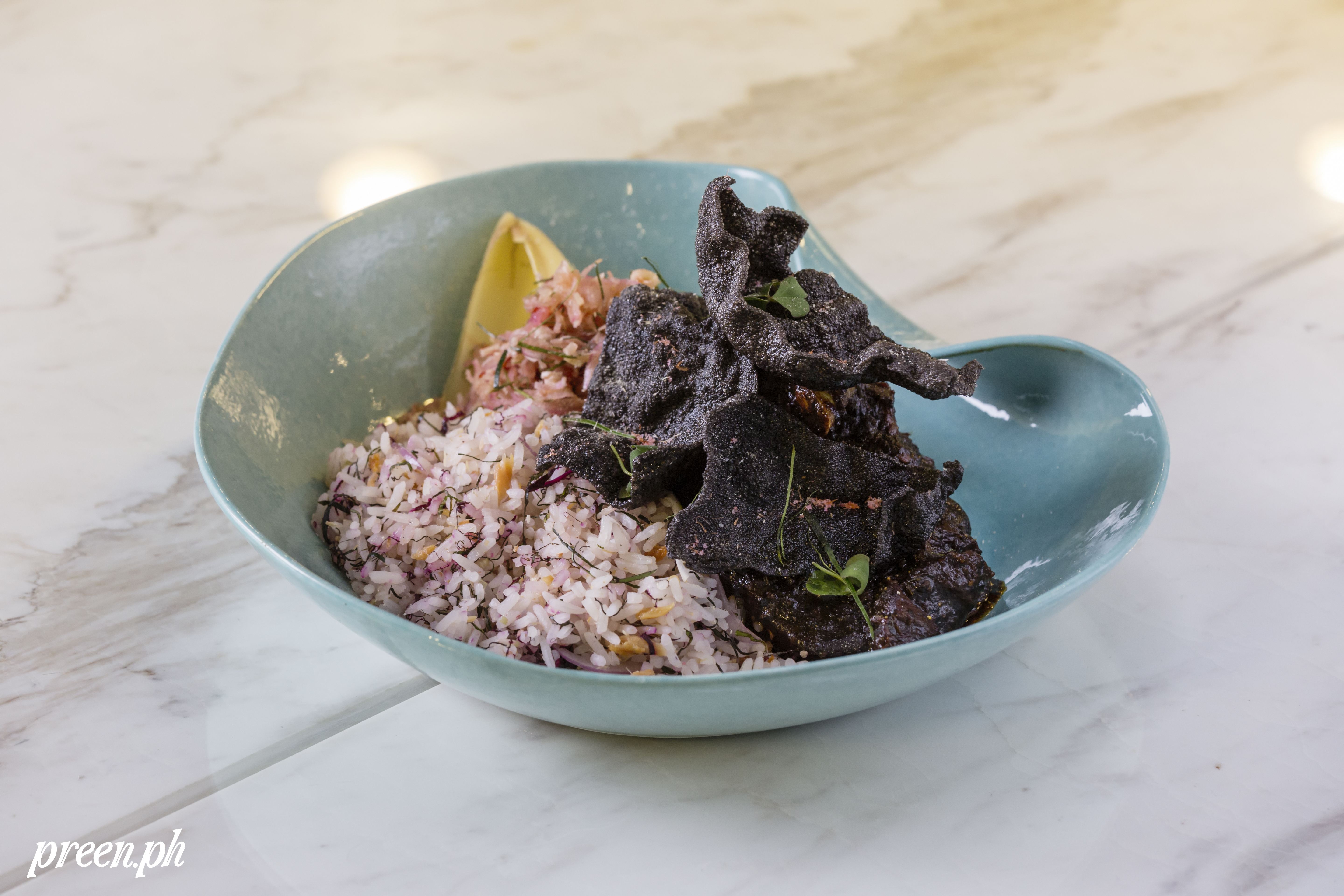 Kambing Buah Keluak (go ahead and say it again) is a goat stew, the sauce is made with fruit from the native tree found in the swamps of Indonesia and Malaysia. The flavorful meat of the fruit (it looks more like a nut) is then mixed with spices and some Belacan, a very pungent dried shrimp block, the result is a flavorful stew with a spicy kick. It is then partnered with nasi ulam (steamed rice with herb salad), Belacan kerupek, and sambal matah which is a red onion salad.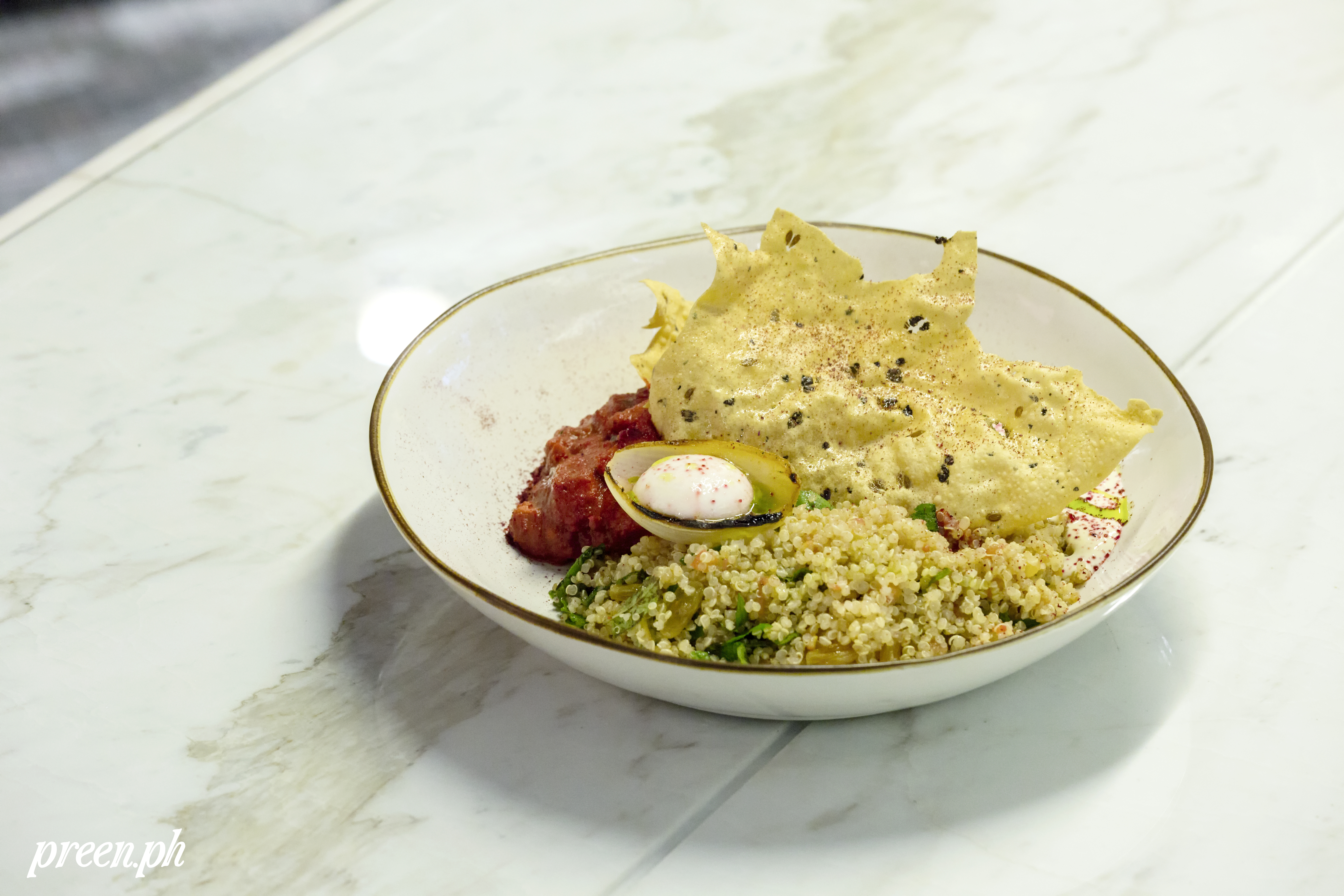 Beetroot Paneer is currently the only vegetarian dish on the menu, but don't think it's boring just because it doesn't have meat—the team wanted a vegetarian dish that even a carnivore will enjoy and it's safe to say they succeeded, at least with our team who wiped it out. The beetroot curry is served with their homemade yogurt with mint oil, quinoa tabbouleh, and papadum for some added crunch.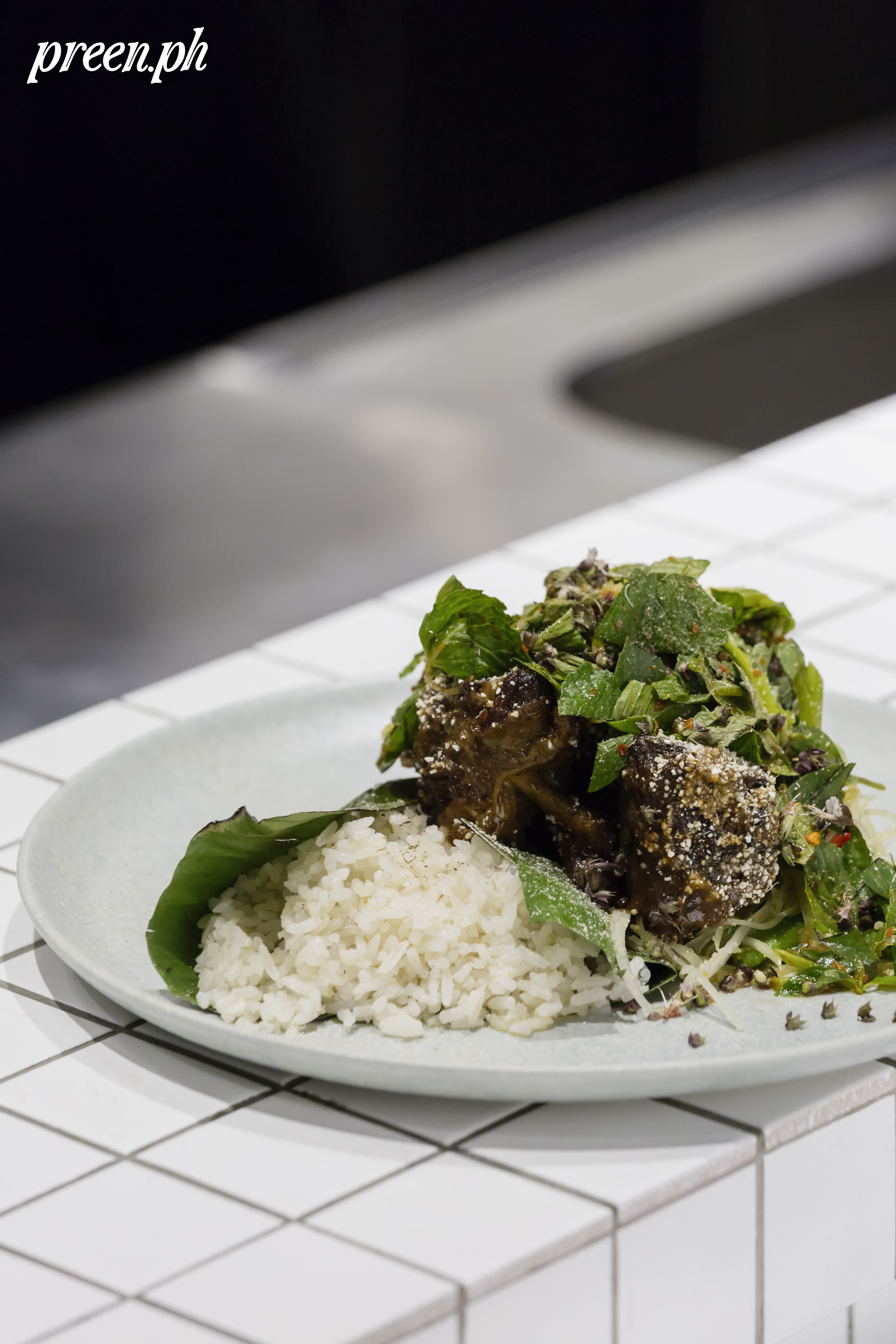 If you're craving for something refreshing, try Nam Tok which means waterfall in Thai. It's a grilled short ribs dish served on a bed of green papaya salad called som tam, and some rhubarb sauce. The beef is baked in coconut milk with aromatics (think: lemongrass and kefir lime) then they grill it when they get an order. It's paired with coconut rice which I want to recreate at home, but will most likely fail.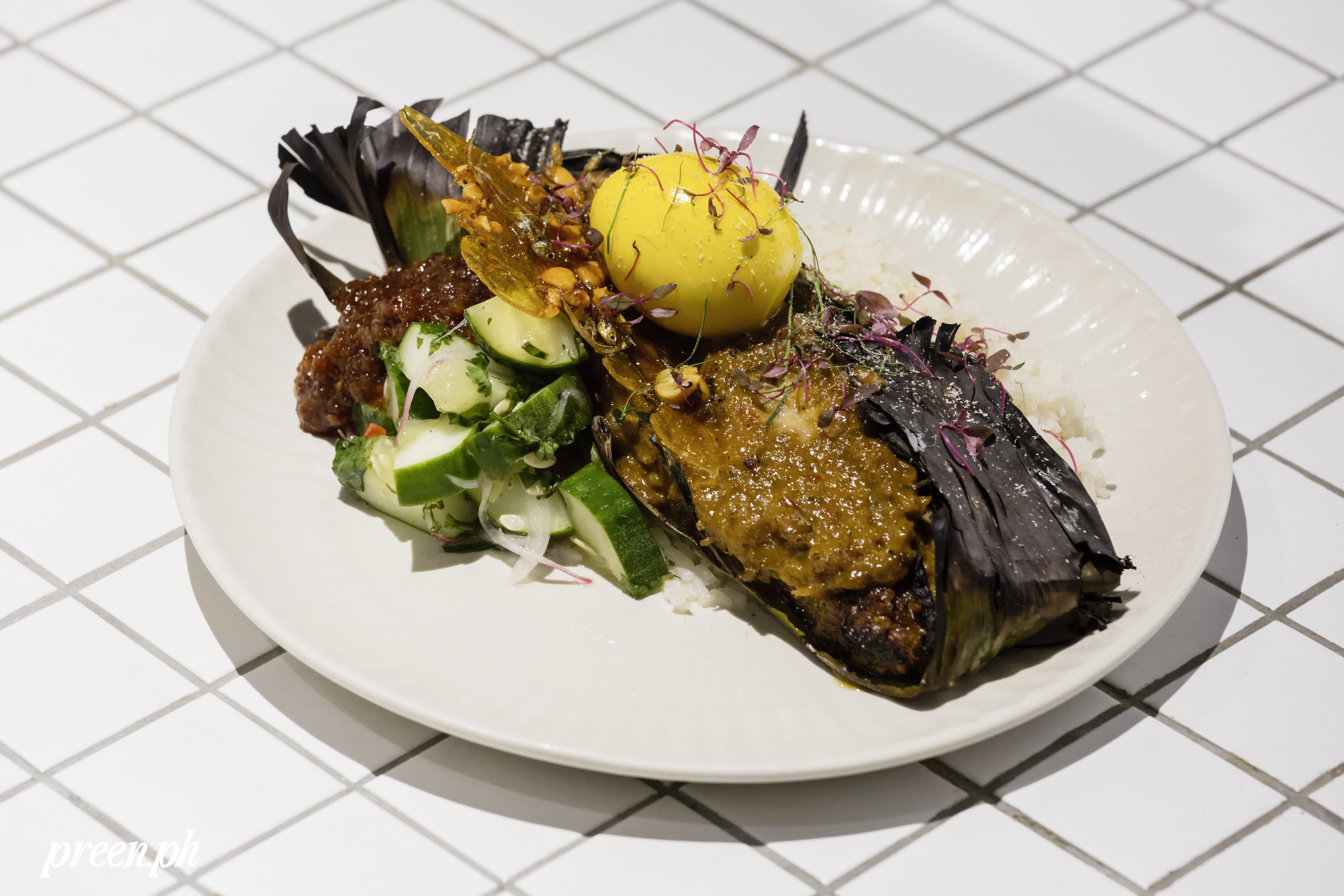 Hey Handsome's fourth dish is their own rendition of the Nasi Lemak, a famous execution of a "full meal" in Malaysia and Singapore that's usually served with coconut rice, salted peanuts, dilis, meat, and hardboiled egg, but Nicco and his team like to do it differently. Instead, they serve it with seabass otah (meat cooked in banana leaf) with a side of pickled cucumber for some acidity, pickled soft boiled egg, peanut brittle with dilis (a collab with the dessert team), sambal sauce, and of course, coconut rice. It's light, but incredibly flavorful.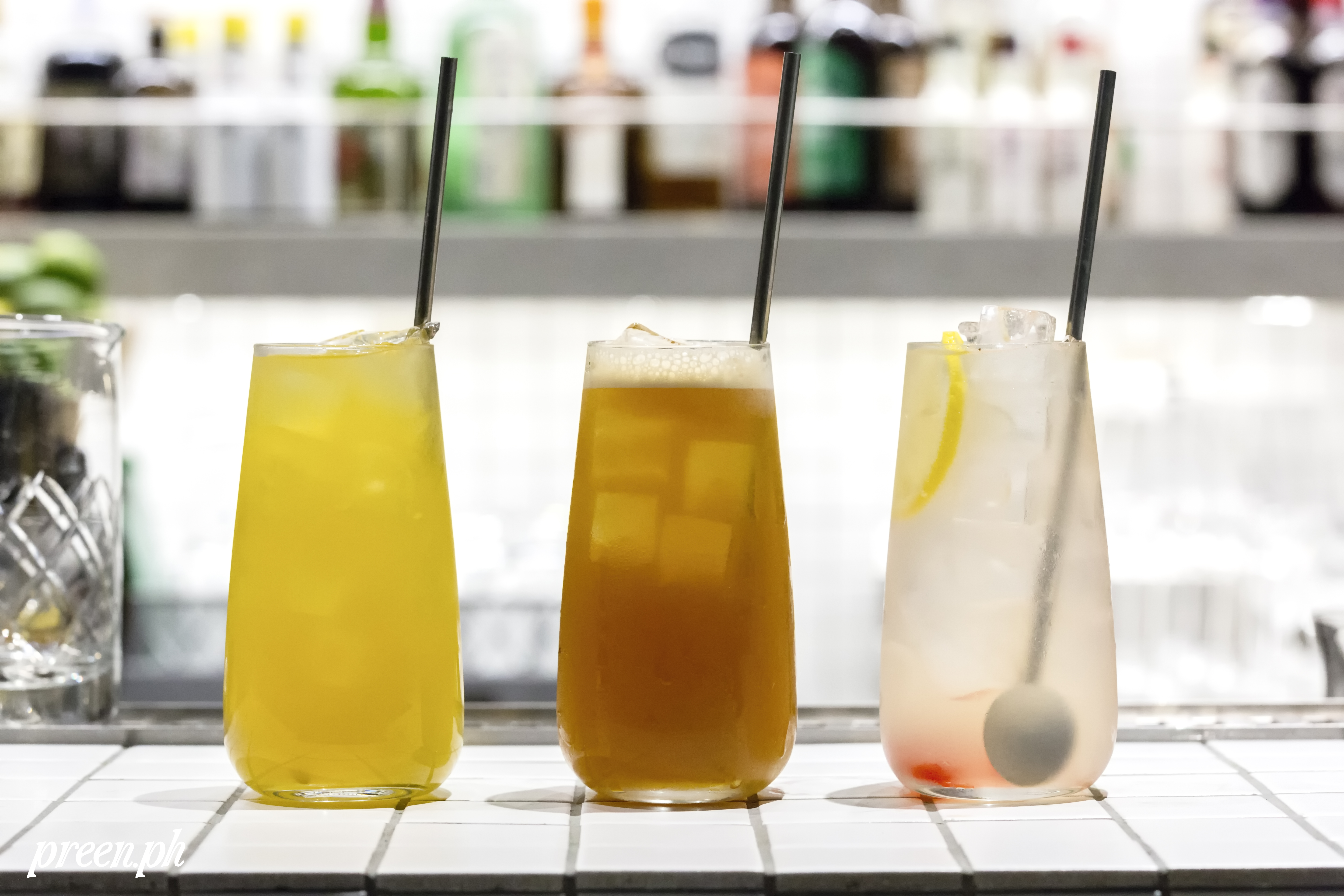 When it comes to drinks, they also don't serve the usual. They created drinks with the same inspiration as the dishes. First up is their Donkey Punch made with lemongrass, galangal (similar to ginger so it has that salabat kick), Elderflower liquor, and passionfruit puree. Next is their house blend iced tea made from Earl Grey tea and calamansi. Our favorite right after Donkey Punch would have to be Cherry Pop, their own version of lemonade infused with rosemary and served with muddled cherries. The most interesting drink is Magic Milk, inspired by the Indian lassi drink, and is served with some Thai chili (you want spicy? You got spicy!) and butter on top.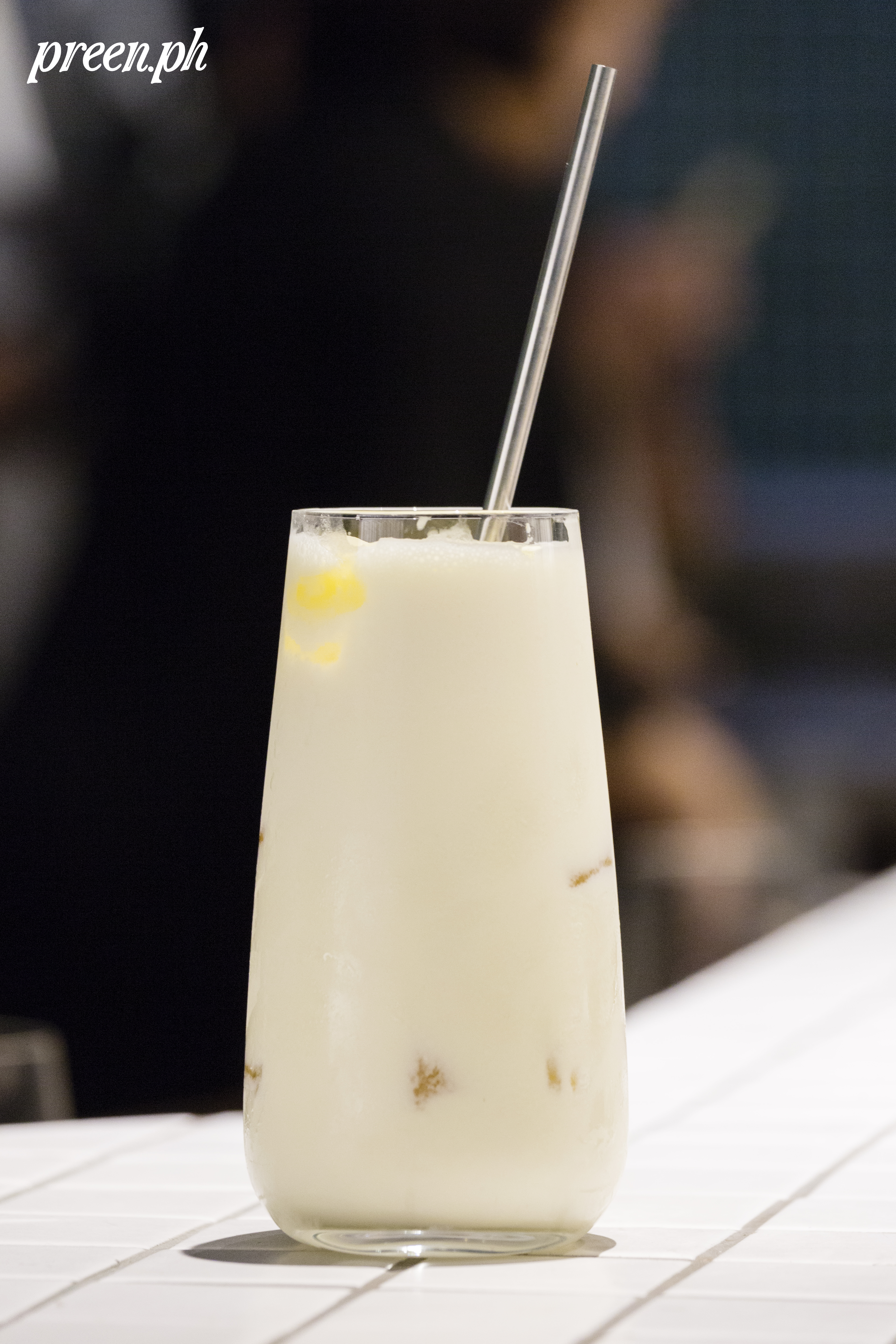 Are you a fan of durian? Then you should try their Durian Cream Puff. They married Beard Papa's—famous cream puff stall in Singapore—dessert with Malaysia's favorite fruit topped with gula melaka glaze (palm sugar) and brown butter powder to bring the flavors and textures together. If you want a palate cleanser after your main, go for their homemade yogurt with black sesame twill and black sesame jam. It's the perfect combination of subtle sweet and nutty!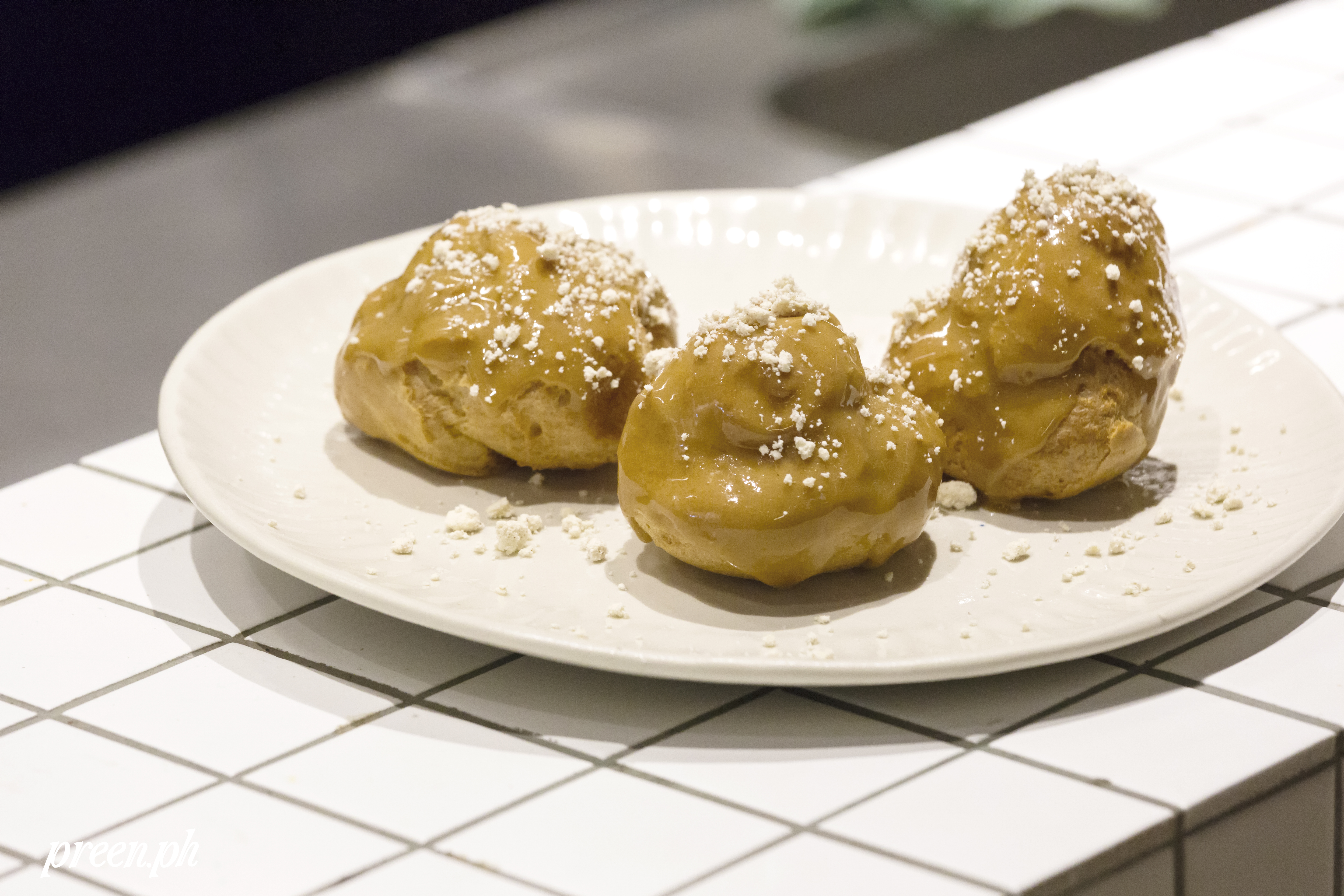 Nicco wanted Hey Handsome to initially cater to the lunch crowd, but eventually they will open the place for dinner and even weekend brunch—for now, we have to wait. Set in the middle of BGC, it is the perfect location to tap working professionals who like to grab a quick, filling, and delicious lunch. It doesn't hurt that the ambiance actually feels homey given the abundance of tiles which was all inspired by the homes of Nicco's mentors.
Hey Handsome is definitely worth your lunch hour and I'm not exaggerating. I'm currently checking my calendar so I can lunch out one of these days. So if I go missing, my boss knows where to find me.
Hey Handsome. Net Park, 5th Avenue, Bonifacio Global City, Taguig. (02) 946-3815. Open from Monday to Saturday from 11 a.m. to 2:30 p.m. For more information, visit their Instagram account.
Photos by RG Medestomas
 Follow Preen on Facebook, Instagram, Twitter, Snapchat, and Viber