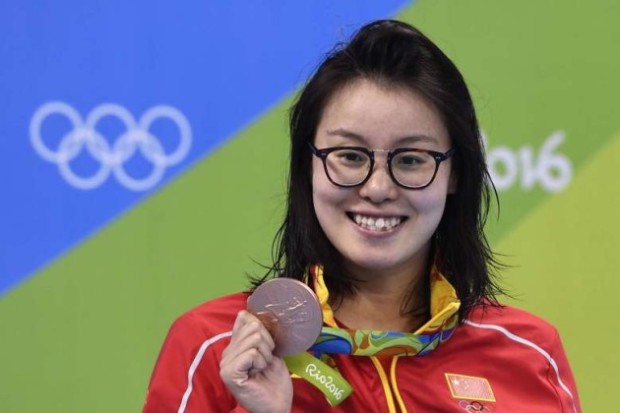 Ladies and gentlemen, women bleed every month. It's called menstruation. It's the uterus lining shedding itself, ripping itself from its base. It's not pretty and it's often infinitely painful. But it's natural and it exists.
For the longest time, women had to bear this pain in silence. With ignorant men refusing to acknowledge it was there but also using it as a way to prove women's inferiority, mensturation has been an odd taboo topic rooted in misogyny and patriarchal values.
So that's why The Guardian writer Rose George is celebrating how Fu Yuanhui of China mentioned how her period affected her Olympic performance in swimming. Not since tennis player Heather Watson talked about her menses last year in the Australian Open has the natural age-old female condition been talked about so openly in relation to sports.
The article goes on to talk about how we should be more open  about a subject that should have never been taboo in the first place. Women shouldn't suffer in silence anymore, as menstrual cramps shouldn't just be shrugged off as something we should just take a pill for. It's also not something you should be shamed for. It's neither dirty nor a curse of a gender.