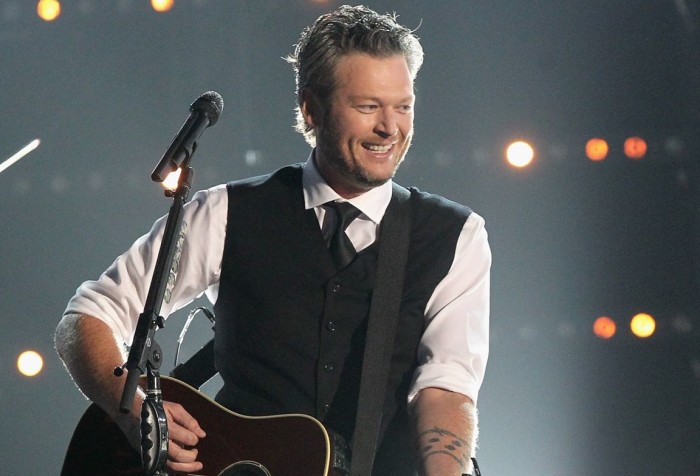 Country singer Blake Shelton has confirmed that the tweets circling the Internet are legit. His now-deleted tweets were mostly homophobic—always poking fun of gay men—and even racist. One Twitter account The Music Tea was able to unearth these tweets and post them for the world to see. And they are extremely shameful!
#Throwback to some of @BlakeShelton 's homophobic tweets poking fun at and insulting gay men. pic.twitter.com/pOPKFscqnH

— THE MUSIC TEA (@MusicFactsTea) August 13, 2016
Here are Some more extremely homophobic tweets by @BlakeShelton . He's disgusting. pic.twitter.com/Qo8UwXQfqF

— THE MUSIC TEA (@MusicFactsTea) August 13, 2016
And here are some of @BlakeShelton 's extremely offensive disgusting tweets about women. pic.twitter.com/FARq8QdqIP

— THE MUSIC TEA (@MusicFactsTea) August 13, 2016
Websites like The Sun were also able to post screenshots and one of them was a rather pedophilic post about Dakota Fanning who was just 16 years old at that time.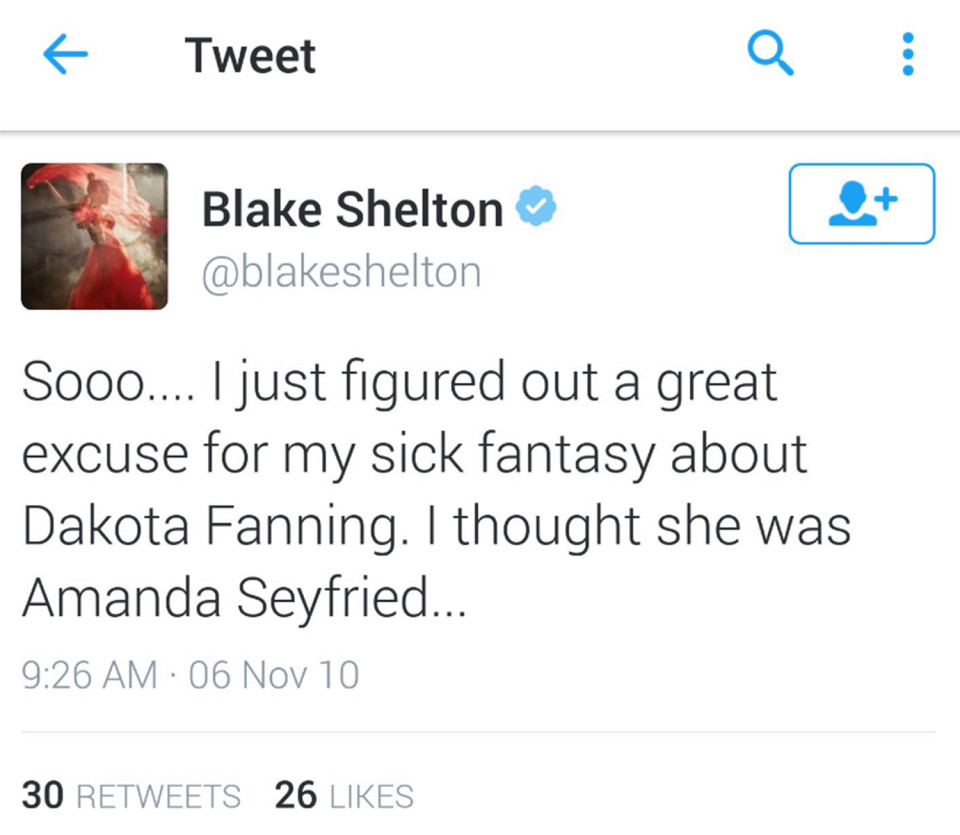 Blake was quick to post an apology, but guess what? It was so lame, dismissive, and did not even own up to his mistakes. He credited this mishap to his humor by tweeting, "Everyone knows comedy has been a major part of my career and it's always been out there for anyone to see. That said anyone that knows me also knows I have no tolerance for hate of any kind or form. Can my humor at times be inappropriate and immature? Yes. Hateful? Never. That said I deeply apologize to anybody who may have been offended." 
— Blake Shelton (@blakeshelton) August 17, 2016
I really don't understand how men like Blake are given this kind of influence and power in the media when all they know is to put out so much bullsh*t on the Internet and not even own up to it. Shaking my head so hard, Blake. Shame!
[
Refinery 29
]
Photo courtesy of Newsbake
Follow Preen on Facebook, Instagram, Twitter, Snapchat, and Viber