Kristen Stewart is the cover of T Magazine's Aug. 21 Women's Fashion Issue and with it comes a cover story where she allowed people to see a little bit more of herself—in the rawest, purest, most naked way. Her words, not ours.
She openly shared about her dating life in an article written by Nicholas Haramis: "People wanted me and Rob [Pattinson] to be together so badly that our relationship was made into a product. It wasn't real life anymore. And that was gross to me. It's not that I want to hide who I am or hide anything I'm doing in my life. It's that I don't want to become a part of a story for entertainment value."
Her sexuality and her girlfriend Alicia Cargile (a visual-effects producer) whom she's so in love with: "I would never talk about any of my relationships before, but once I started dating girls it seemed like there was an opportunity to represent something really positive."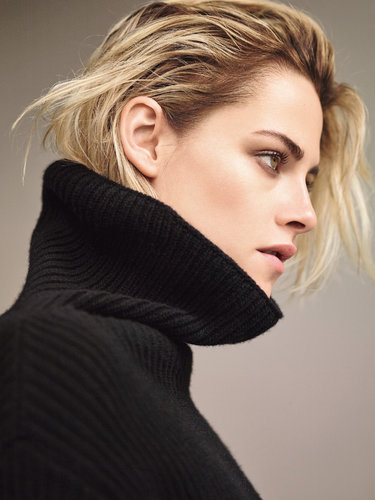 And talks about acting and as a form of art and discovery, instead of it being just your usual job: "[She] describes the process at different times as 'harnessing a fluid,' 'tapping into a magic world' and 'finding a portal.' It is, for her, an 'explorative, meditative, moving, beautiful, transcendent experience that brings us all closer.'"
We won't divulge more and let you get to know Kristen in your own terms—one thing is for sure though, she's not the actress you see on tabloids or films, she has a totally different character and it's pretty cool.
[
T Magazine
 and 
The New York Times
]
Photo courtesy of Karim Sadli for T Magazine
Follow Preen on Facebook, Instagram, Twitter, Snapchat, and Viber