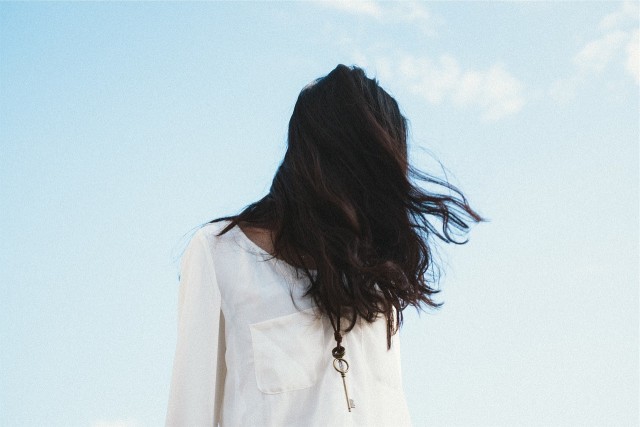 As the months are getting colder and with the big celebrations approaching, you might be considering getting a new hair color and cut. At least we were. That's why we stopped by the Toni & Guy Hair Sessions last night. Aside from presenting the different trends from the runways, Francesco Fontana, Toni & Guy International Technical Artistic Director and Educational Training Director for Essensuals Hairdressing, told us how he's around town to teach different techniques, to both salon professionals and customers.
"It's all about education, really, and your relationship with your hairstylist is a journey for your hair," Francesco tells us. "Nowadays, you see more customers telling their hairstylists what to do, when it should be the other way around."
As someone who's trained salon stylists his whole life, Francesco offers these seven pieces of insider's info to help you not just get the right cut but pick the best hairstylist for you.
#1 Treat a hair trend like a couture piece
"We live in a time where there is no one trend, not like in the '60s, let's say, where everyone just had one kind of cut. Today it's all about individuality, it's like fashion. Your hair is also a fashion accessory. [So] when you see something on the runway, you can never copy it exactly. Consider your personal style and that's how your hairstylist will do your hair."
#2 Be extremely honest
"Every time, you get on the salon chair, be honest about your history. This is particularly true about hair color and you should be very specific: if you colored it yourself, or if it was done professionally, what products you used. If you used a new shampoo or mask, even just once, you should mention it along with the key ingredients of the product. A true hairstylist would then know what treatment to give you or what cut to recommend."
#3 Check your undertone
"Just like makeup, choosing a new hair color should match your undertone. The main rule is always warm with warm, cool with cool. But there are also neutral skin tones and colors which can go either way."
#4 Lighten up, gradually
"If you want to go a lighter hair color, it should be done gradually. It takes more than two sessions, unless you want to damage your hair. Unlike if you want to go darker, which can be done straightaway."
#5 Invest in the basics
"Hair care is just like skincare. Invest first in the very basic elements: cleansing and moisturizing. Your shampoo and your conditioner are still the most important products for your hair. If you say that it's too expensive, remember that higher end items are more concentrated so you will use less than a drop of them each time you wash your hair, and get optimum results."
#6 Get a cut that you can style every morning
"Your hairdresser should educate you on how to style your hair. But first, you need to tell him or her about the time you have in the morning to do it."
#7 Stop pulling your gray hair
"It's funny but people still believe that if you pull out one gray hair, you'll get seven back. That's not true, just either leave them be or color them if they really bother you."
Photo courtesy of Pixabay
Follow Preen on Facebook, Instagram, Twitter, Snapchat, and Viber