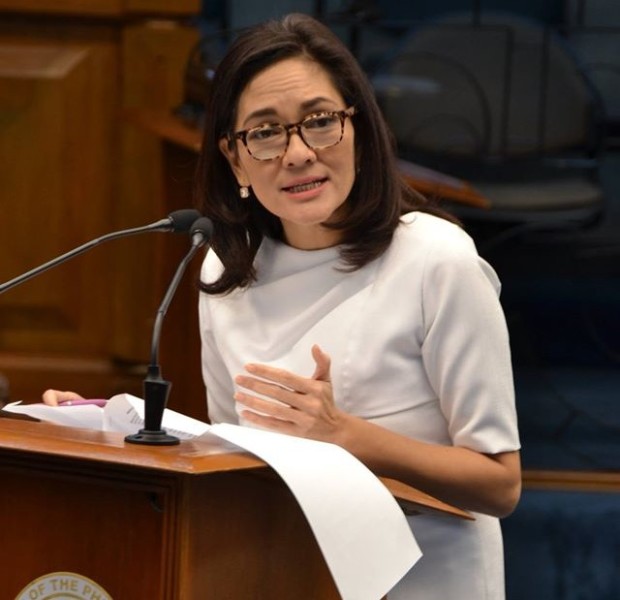 After President Rodrigo Duterte called out Sen. Leila De Lima and called her "immoral," several government officials have rallied behind her for support.
One of the most prominent ones was Sen. Risa Hontiveros' statement on Facebook where she called the ordeal as "misogynistic" and "an awful display of 'ad hominem politics.'"
"President Duterte gave premium to personal attacks over real arguments, and appealed to prejudices rather than discourse. His statements depart from the government's commitment to transparency since one of the best ways to pursue truth is through healthy deliberations driven by facts," she writes.
Other officials include Akbayan representative Tom Villarin who says that the President's remark was "unbecoming and uncalled for." He also says that the Palace should respect the "independence of the Senate and of De Lima to investigate the spate of extrajudicial killings at the height of Duterte's war on drugs."
Dinagat Islands Rep. Arlene Bag-ao also spoke out, saying, "I am one with the strong women who are doing their very best to ensure that our society becomes more discerning and humane. Nawa'y hindi tayo magpatinag sa mga insultong naglalayon lamang na pahinain tayo. Ipakita natin ang lakas ng kababaihan sa pagbubuo ng isang bayang marangal at may pagpapahalaga sa mga karapatan at sa dignidad ng tao at ng kaniyang buhay. (I hope we won't be discouraged by insults which are only meant to discredit us. We should show the strength of women in building a nation that is morally upright and values the life and dignity of its people.)"
Meanwhile, Duterte has not apologized for his previous remark and has claimed that there are witnesses against Sen. Leila. He even goes on to say that she has a scandal in the Commission on Human Rights and Department of Justice—further humiliating the woman for doing her job on investigating the extra judicial killings.
The whole thing is looking pretty messy. As usual, we're just going to stand by and wait for our President to issue an apology (yet again) for his tactless remarks and the lack of due process in accusing her of such things. If he can say sorry to Chief Justice Lourdes Sereno, it won't be difficult to say it to Sen. Leila.
Photo courtesy of Sen. Risa Hontiveros' Facebook page
Follow Preen on Facebook, Instagram, Twitter, Snapchat, and Viber