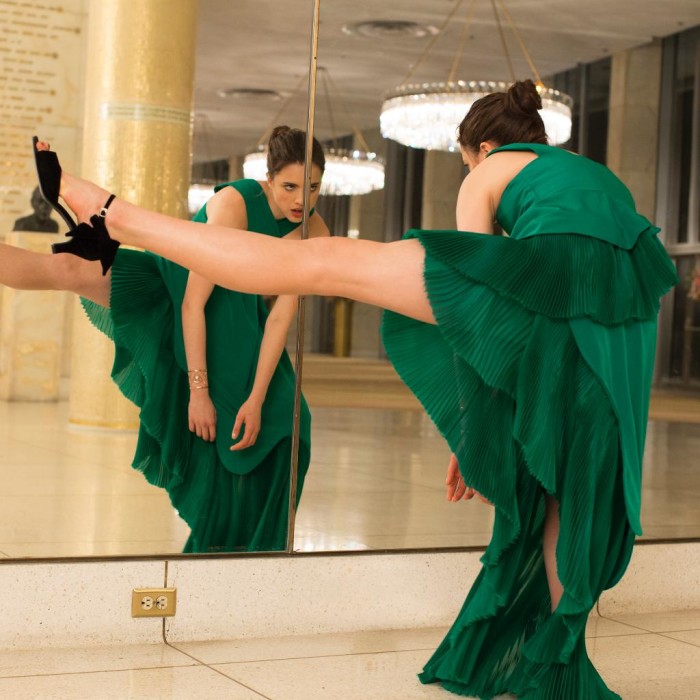 Forget the sultry voice-over and the damsel with a come-hither, sexy look that you see in fragrance ads in the past and allow yourself to step out of the box with Kenzo World's quirky, fun, and entertaining version. Watch model Margaret Qualley lose her sh*t and dance her way around the empty pavilion in a gorgeous emerald dress—which we think is a great way to introduce the modern kind of woman who is not afraid to let herself loose.
Kenzo World is the first fragrance created by Carol Lim and Humberto Leon for the brand and it's just fitting to drop an awesome campaign that breaks all the fragrance ad rules and formula. The electrifying video was directed by Spike Jonze and the convulsing choreography was done by Ryan Heffington (he also worked with Sia!)
Don't you feel like dancing just by watching that ad? We now want to get a whiff of Kenzo World and we might just let our quirkier sides out.
[
The Cut
]
Photo courtesy of Kenzo
Follow Preen on Facebook, Instagram, Twitter, Snapchat, and Viber